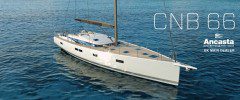 The new CNB 66
An innovative construction
For the last two years, with the utmost secrecy, the CNB design office has been working on its new boat with Philippe Briand, Jean-Marc Piaton and Rafaël Bonet. They have imagined and designed a 20-metre yacht for family sailing: the CNB 66. Her construction is progressing and a new milestone has just been achieved, as the boat was decked this week.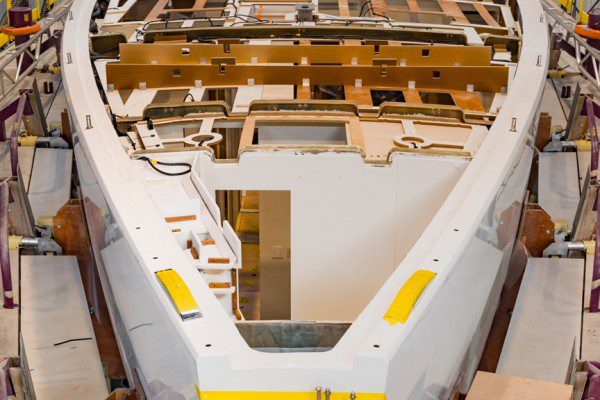 The development of this new model demonstrates the shipyard's drive to innovate in terms of manufacturing and design. Indeed, the CNB 66 was integrated in the same assembly workshop as the CNB 76 – her big brother – thus highlighting the shipyard's great agility to manage two models simultaneously. This achievement has been possible thanks to a unique expertise combining a module-based construction and an unequalled command of the manufacturing quality – making the shipyard's reputation.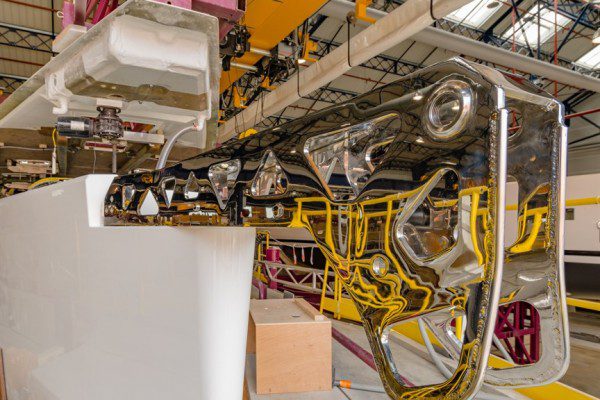 With several units already sold from Mexico to New Zealand, through France and Germany, there is no doubt that the CNB 66 will soon be a major reference. You will be able to discover her at the Cannes Yachting Festival in September 2017.
For more information on the CNB 66 or to make an appointment for a boat visit in Cannes next September, contact us now +44 (0)2380 450 000