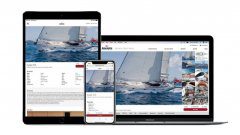 COVID-19 Update #2
Ancasta International Boats Sales Coronavirus (COVID-19) information for customers
Further to the UK Governments Announcement on the 23rd March, we have closed our physical offices for a period of three weeks, however, we will continue to provide our normal first class service throughout this time both remotely and virtually.
All the usual mediums of communication are functioning to allow for the sale of your boat or your boat search to continue with the aid and support of our dedicated remote working staff.
Customers still can view a boat through video tours that we have created and 360 degree tours which have been made in preparation for these extraordinary times.
Although we have closed our office doors, if you explore Ancasta.com,we are displaying over 500 current brokerage listings along with new boat product, stock boats and a wealth of features and articles on general boat care, location reports and much more.
You can also see updates, information and some nice distractions via Facebook, Instagram, Twitter, Pinterest and LinkedIn. Please sign up if you are not already following us.
The processes now in place allow us to continue service and ensure that Ancasta can return to full capacity as soon as this crisis passes.
Please keep making plans, please keep visiting this page for the latest information or contact the teams who are available 7 days a week. Departments or individual brokers can be reached by email or telephone and their details can be found HERE.
Thank you for your continued support at this time.