Plymouth Boat Sales
Plymouth Yacht Haven, Shaw Way, Mount Batten, Plymouth, PL9 9XH
The city of Plymouth lies on the border of Devon and Cornwall with the River Tamar forming a natural boundary - the dramatic scenery of Dartmoor on one side, and the cool sweep of the sea on the other.
Plymouth is steeped in Maritime history and is the start and finish of many international yachting races including the Transat and Fastnet. In 2010, Plymouth Sound played host to the spectacle of the Americas Cup.
Situated in a beautiful natural harbour on the south Devonshire coast between the rivers Plym and Tamar, the city first started life as a small Saxon fishing village named Sudtone (or Sutton). With its open access to the Atlantic, the town found wealth and a national strategic importance during the establishment of British naval dominance in the colonisation of the New World. In 1620, the Pilgrim Fathers departed from Plymouth to establish the second English colony in America.
Promoted as the 'City of the Sea', Plymouth is the sailing capital of the Westcountry with over 1500 marina berths and easy access to all the major Westcountry ports, harbours and rivers.
The Ancasta office in Plymouth is located in Plymouth Yacht Haven, situated in the shelter of Clovelly Bay. The Five Gold Anchor Marina, which has 450 fully serviced berths offering comprehensive facilities is just minutes from the open water of Plymouth Sound.
The moment you list your boat with this Ancasta Plymouth you will benefit from our local experience and global reach as it is immediately available across our whole network – from Falmouth to Brighton, Hamble to S France, Swanwick to Palma and globally through its presence on Ancasta.com. Our results speak for themselves.
T: +44 (0)1752 255 740
F: +44 (0)1752 255 938
Plymouth featured listings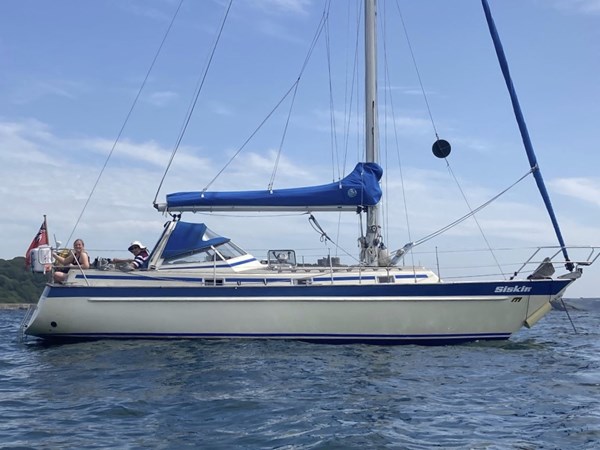 59,950
location: Plymouth, Devon
View all South West UK listings
Opening hours
Opening Hours - 7 Days per Week

Monday to Friday – 9am - 5.30pm
Saturday – 10am – 4pm
Sunday – By Appointment Only
Bank Holidays 10am – 4pm
Meet the Plymouth team
James Christian

James Christian joined Ancasta in 2014 and leads our team in Plymouth. Prior to Boat Sales, James enjoyed a successful career as an estate agent in Devon after leaving behind a London-based career in TV Production. It was a life change based on the romantic notion of 'living closer to the sea' - not surprising given his mutinous lineage! James spends much of his free time around water – whether it's flying-the-wire of his beach catamaran, surfing, windsurfing or wake-boarding; getting wet is essential! James' expertise in Sales and Marketing together with his personable approach has been a key component in the success of our team in our two offices in Plymouth at Queen Anne's Battery and Plymouth Yacht Haven.

Sian Robson

Sian joined the Plymouth office in 2014 on returning from several years in Palma where her husband was the captain of a Swan 82. She had previously lived in Hamble and her marine industry background includes working directly for Beneteau France as UK Operations Manager as well as time spent in marketing with the Westerly, Dufour and J Boat brands.Sian has a huge amount of sailing experience ranging from dinghies to 100' yachts and from crewing corporate charter events to two 2-handed transatlantic crossings. These days she simply enjoys cruising with her family on their Rustler 36 along the coast of Devon and Cornwall coastline (which if we're honest is about as good as it gets!) and limits her racing to occasional Classic Yacht regattas in the UK and the Med.As part of the Plymouth team, Sian's wealth of experience and personal approach instils a confidence in both the seller and buyer alike.

Simon Boote

Simon Boote first came to Cornwall as a sailing instructor on the Helford River in the early 1980s. He returned with his family in 2003, having had a career that allowed him to sail all over the world. He took over Ancasta Cornwall (Falmouth and Mylor) in that year and added Ancasta Plymouth to the portfolio in 2007. He remains a passionate sailor both in Cornwall and overseas. He has been a member of the Royal Ocean Racing Club since the mid 1980's and has competed in many of the world's premier sailing events. However he is also a proud owner of a Fly-bridge Sports Fishing boat that is "probably one of the most used boats in Cornwall!"

Lee Ball

Lee Ball is a senior broker who joined "team Cornwall" at our office in Mylor in 2010 but actually his connection to Mylor Yacht Harbour started when it was the home for his father's power boat. Lee has a passion for power having previously enjoyed a successful career in the motor trade. He used to race bikes, annually attends the Le Mans 24 hour race and is a product specialist for our Prestige and Beneteau power brands. However Lee also loves sailing and is a member of Restronguet sailing club where he sails a Laser (sometimes the right way up) and has become an integral part of the boating community in and around Mylor and Falmouth.