Yanmar - Official UK Dealer and Service Agent

Ancasta Yacht Services is an official Dealer and Service Agent for YANMAR engines. Our experienced yacht engineers can install, repair or overhaul your diesel engine, and provide a full range of services including annual maintenance and winter layup.  We'll also advise you on the most cost-effective solution and document the work in a report for your records.
YANMAR Servicing
YANMAR engines are designed to provide excellent performance throughout their working life, but regular maintenance and servicing will help your engine to run smoothly and avoid any downtime.
Our experienced marine engineering team can help you with anything from basic engine servicing to a full overhaul or rebuild. We'll advise on maintenance and service packages, and can provide mechanical and electrical solutions. We also have access to a well-equipped engineering workshop, and mobile repair facilities, so we can service or repair your YANMAR engine wherever your boat is.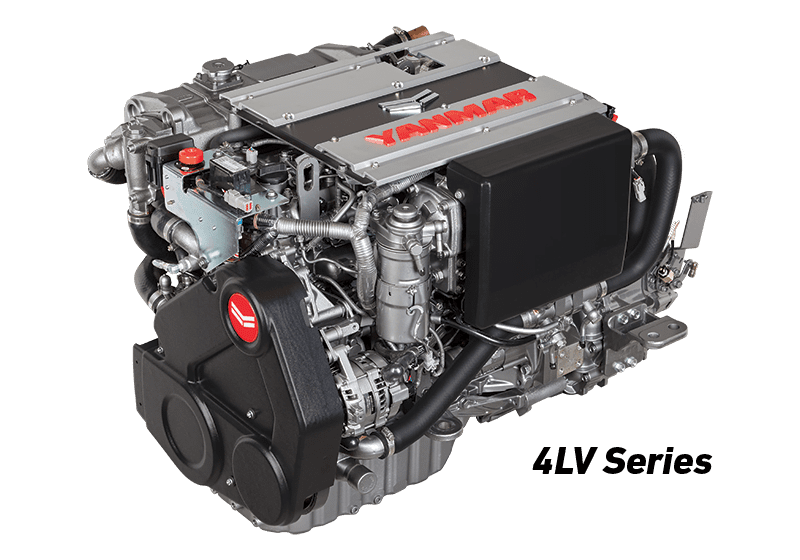 YANMAR Parts
As an approved YANMAR dealer, Ancasta Yacht Services can supply and fit a wide range of genuine YANMAR parts quickly and efficiently. From changing air filters and replacing alternator belts to installing new injectors and gaskets, our team has the necessary training and skillset to get your engine running smoothly again. YANMAR parts are built and tested to ensure excellent quality and safety, so you'll help extend the life of your engine and protect any warranties that you may have by using genuine components.
YANMAR Repairs
If your Yanmar engine is in need of repair, our experienced engine technicians have the knowledge and experience to assist. Our team will always look for the most cost-efficient solution and carry out repairs swiftly so you can get back out on the water quickly. We can also help with engine refurbishment and parts upgrades to make your Yanmar engine run more smoothly.
YANMAR Repower Upgrades and Replacement
Breathe new life into your boat with a new, technologically advanced YANMAR engine.
If you are considering repowering your boat with a new YANMAR engine, there are many different options to consider. As a certified YANMAR dealer and distributor, Ancasta Yacht Services will show you all of the different products available and help you find the best repower solution for your boat.
New Yanmar system benefits:
Enhanced acceleration, power, and responsiveness
Reduced running costs and increased uptime
Improved fuel efficiency and lower environmental impact
Access to the latest electronics, controls, and diagnostics connected to multi-function displays
Smoother, quieter, and more pleasurable boating experiences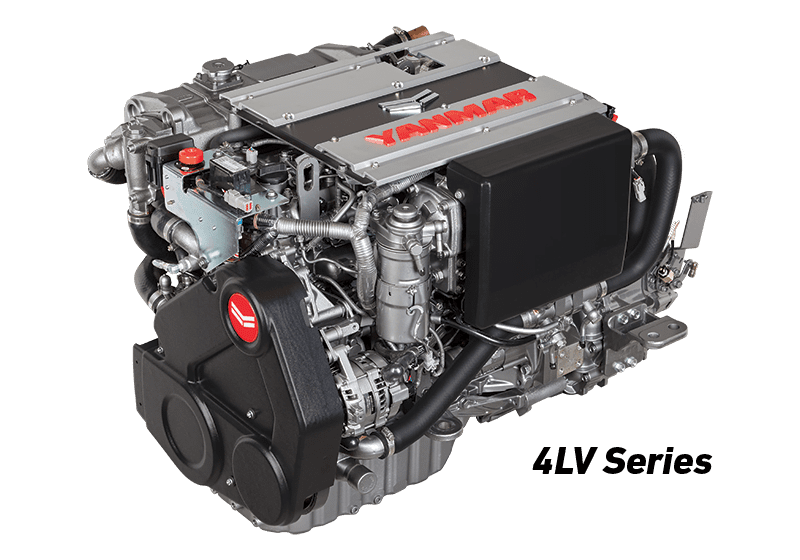 Frequently Asked Questions
Here are some of the most frequently asked questions that we get about YANMAR engines installation, repair and servicing.
How often should a Yanmar engine be serviced?
Frequent servicing is vital for maximising performance and extending the life of your YANMAR engine. A typical maintenance schedule is usually 50 hours, 250 hours, 500 hours, and 750 hours, but we'll look up the specific recommended servicing intervals for your engine and provide periodic reminders for each service.
What does a YANMAR engine service include?
A full YANMAR engine service includes:

A thorough visual inspection

Oil and oil filter replacement

Gearbox oil level check

Assessment of the air filters, v-belt, impeller, and anode. 
Why Choose YANMAR?
YANMAR marine engines set the global standard in performance, efficiency, and endurance.
YANMAR's reliable engines are well known to have a low total cost of ownership.
YANMAR has the largest sales and service network in the marine industry, covering over 130 countries worldwide.
YANMAR is the only manufacturer to bring the benefits of common rail technology to smaller vessels, providing 5x Best in Class standards – Clean, Interconnective, Quiet, Powerful, & Fuel Efficient.
YANMAR is the inventor of the modern diesel engine and is continuing to innovate solutions that push the boundaries of marine propulsion into the next century. Meeting the demands of the evolving, modern consumer by providing advanced and sustainable technologies is proudly at the forefront of development at YANMAR Marine International.
Ancasta Yacht Services Ltd
Port Hamble, Satchell Lane, Hamble, Southampton, SO31 4NN
The Port Hamble AYS Office with stunning views overlooks the River Hamble.
This is a prime location in the beautiful breathing space between the cities of Southampton, Winchester and Portsmouth.
Ancasta Yacht Services:
T: +44 (0)2380 454 111
Ancasta Yacht Services Enquiry Form