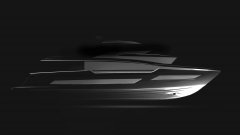 X70 from Prestige Motor Yachts
Announced in Cannes – the launch of the new X-Line range from Prestige Motor Yachts.
It was announced at the Prestige Press event at the Festival of Yachting in Cannes 19 that there will be a new range of Prestige Motor Yachts hitting the water next year.
The first boat in the range is the X70 which will be launched at Cannes 2020.  It has been described as "a ground breaking new model giving a mini superyacht in 70 feet"
To find out more see HERE. We will release more information over the coming weeks so please get in touch to register your interest in the X70 and the rest of this exciting new range.