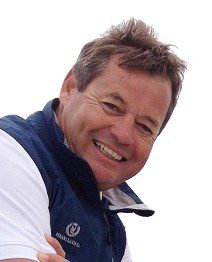 NEW Ancasta Collection magazine issue #23 out now!
Welcome to the 23rd Ancasta Collection
After what has undoubtedly been an extraordinary twelve months, we are delighted to see boaters return to the water and make the most of the easing COVID-19 restrictions. Many are new to the sport, or returning after a break from boat ownership, attracted to the sense of freedom of being on the sea and the safety of sailing in a private bubble. Furthermore, with uncertainty surrounding foreign travel, local cruising seems like an ideal escape, our guide details some of the best cruising spots in the British Isles and around Europe.
Owning a boat is proving to be more popular than ever, with new and used sail and powerboats being in very high demand. If you are looking to buy, – take a look at our listings in the magazine and on our website, and speak to your local Ancasta sales office, who will help you find your ideal boat. If you are looking to sell, there has never been a better time to do so – we have eager buyers waiting to get on the water, so get in touch to find out more.
The big news from the last twelve months is that Ancasta Group has established Sanlorenzo Yachts UK as the sole UK & Ireland representative for the leading Italian shipyard: Sanlorenzo Yachts. This globally respected brand create the singularly most elegant, customisable and distinctive motor yachts in todays market.
As a consequence of Sanlorenzo UK's formation, Ancasta has added Bluegame Yachts, a brand of Sanlorenzo, to its new yacht offering. The Bluegame range provides innovative design which is beautifully built. With Ancasta's support Bluegame is destined to become a major brand for the UK market, whether kept in the UK or abroad. I would encourage you to have a look at these impressive new designs.
This is a busy time of year for the Ancasta support teams, especially with the uplift in demand for the newly created Ancasta Yacht Services. The merger of HYS Refit & Repair and the Ancasta Aftersales and Commissioning teams now provides owners with the reassurance of an experienced one-stop shop for all their boating requirements including: engineering, refit, upgrades, seasonal maintenance and more. See HERE for more information on this new comprehensive resource.
The Solent racing scene is back up and running too, and we were delighted to see the Melges IC37 'ICY' scoop two firsts and second overall in the IRC 1 class during the first round of the Warsash Spring Series. With the rise in popularity of the Beneteau Figaro 3, we asked Conrad Humphreys to quiz up and coming solo offshore racer Alan Roberts about his training at Pôle Finistère and his plans for the future – see page 46 of the magazine.
Finally, our fingers are crossed that the remaining restrictions in the UK and the rest of Europe are lifted and we can all enjoy a fantastic summer of boating.
If you wish to view the magazine online you can click the link below. If you would rather have a printed copy in the post, please scroll down and complete the form and we will arrange for one to drop through your door.
From all of us at Ancasta Group we wish all our customers a safe and enjoyable summers yachting.
Nick Griffith
MD, Ancasta Group.