Introducing the Bluegame Yachts BGX60 and BG72
Bluegame expands the BGX range with the new BGX60 and announces the project of the flagship BG72
After the BGX70, "the unexpected at sea" which has won unanimous acclaim among the public and the press, the eagerly awaited second model of the range has been presented in a worldwide preview on the opening day of the Genoa Boat Show. At the press conference, the CEO of Bluegame, Carla Demaria, and Luca Santella, the man behind the idea for these revolutionary boats, also revealed certain aspects of the flagship of the historic BG series, which borrows successful concepts from the BGX range to develop an unconventional, original proposal.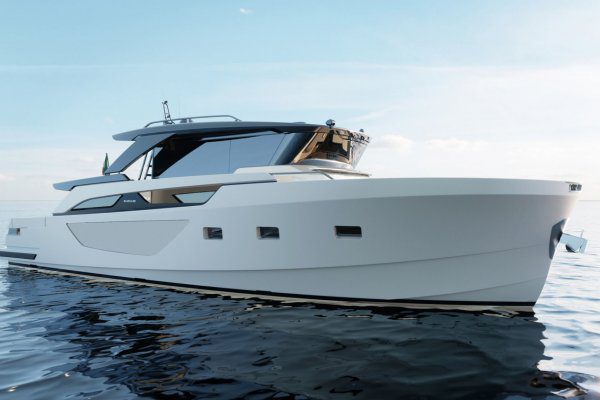 For both models, the shipyard has once again relied on the experience of the studio Zuccon International Project, creators of the award-winning models of Sanlorenzo, and the naval architect Lou Codega, for the design of the waterline, to create a hull that provides excellent seagoing performance.
The success of the BGX70 has paved the way for the BGX60, which nevertheless has required greater effort on the part of the design team, with the objective of conserving all the advantages of the extremely innovative concept of the BGX line in a yacht of smaller size: starting with the desire to emphasize on-board livability and privacy for the yachtsman and guests, in an unprecedented layout that connects the outdoor and indoor areas in such a fluid way as to make the yacht seem like a decidedly larger model.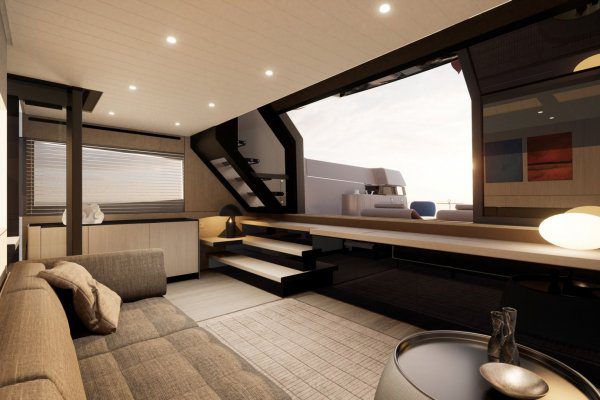 The BGX 70 has also been a source of inspiration for the BG72,  the new model of the brand's original range, created with the aim of offering all the comforts of a fly bridge yacht to lovers of more open boats. The result is an original combination of two approaches, in a revolutionary layout with a completely open upper deck and the amazing lower deck of the BGX70.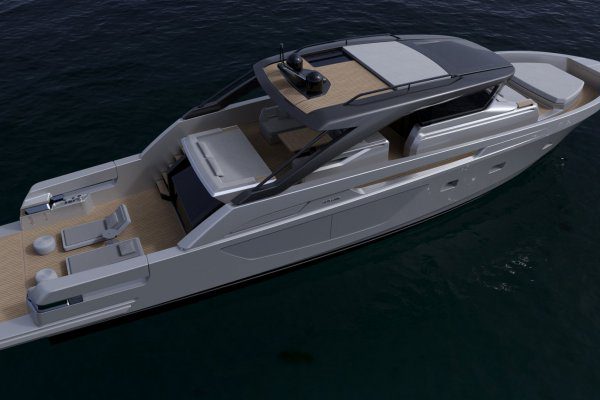 The two models also have a clear "family feeling" due to the distinctive characteristics of all the projects from the outset, which are and will remain the basic values of the brand. First of all, a hull that offers high performance in the widest sense of the term: comfortable, safe navigation in all weather conditions, surprising maneuverability, and livability levels usually associated with a higher category. At the same time, the ample internal living areas allow the external environment to delicately enter the spaces.
Another red thread of the projects is the maximum focus on design and fine craftsmanship, along with a high-tech approach and sustainability. Ecology has become an important driver for design decisions, in tune with the guidelines formulated by the Bluegame HTS Lab (High Technology and Sustainability). The use of the most efficient propulsion systems currently available on the market to reduce fuel consumption and emissions, control of weight, an infusion process for the lamination of certain parts using 80% recycled and recyclable molds, and the special thermal insulation of the glazing are just some examples of this commitment to environmental protection, for which Bluegame also takes responsibility in its role as a member of the Blue Marine Foundation.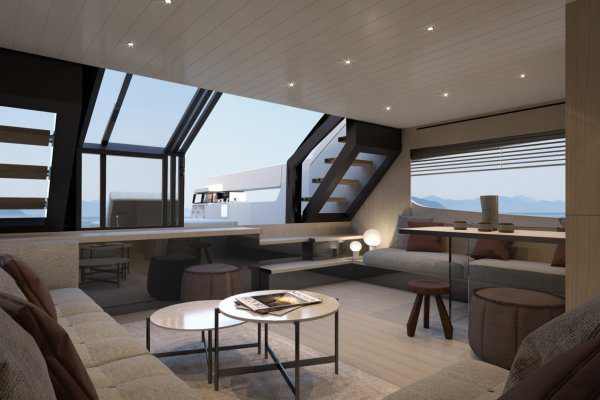 The BGX60 and BG72, like the other models developed in the past, make it possible for Bluegame to proudly and legitimately define itself as "a brand of Sanlorenzo."