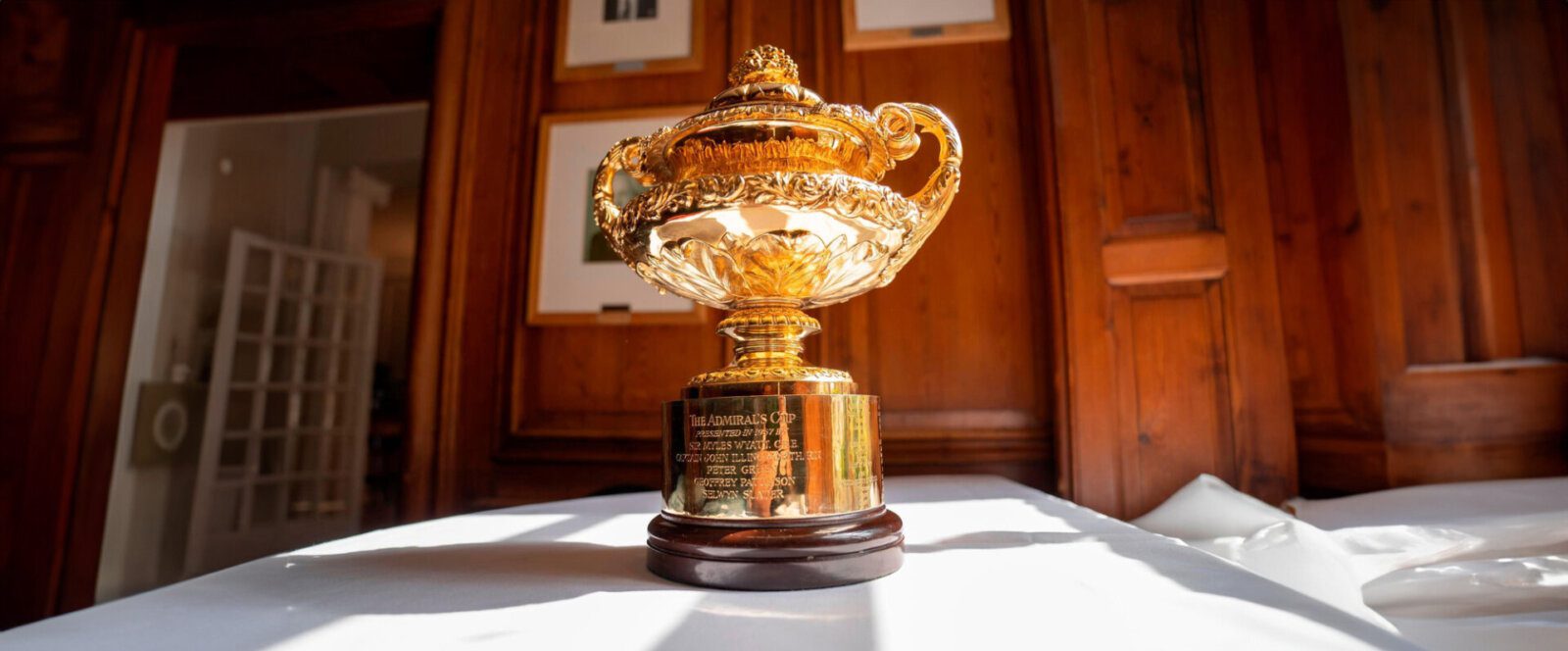 The Admiral's Cup Returns
17 July - 1 August 2025

The Royal Ocean Racing Club has announced that the legendary Admiral's Cup will return in 2025. Since its inception in 1957, the Admiral's Cup has held a prestigious status as the unofficial offshore racing world cup.
The competition will be a combination of inshore and offshore courses from Cowes, Isle of Wight, including the Rolex Fastnet Race, and teams will comprise two boats representing a Yacht Club or Country.
"Bringing back the Admiral's Cup is a wonderful way to celebrate the centenary of the Royal Ocean Racing Club. The chosen format for the 2025 Admiral's Cup respects the tradition of the regatta, as well as choosing IRC Classes for boats that are competing offshore at the top level internationally. By announcing over two years before the start of the Admiral's Cup, teams will have time to prepare for a fantastic event. The RORC's aim is to attract teams from all over the world for the 2025 Admiral's Cup."
James Neville, RORC Commodore

IRC Classes
The Admiral's Cup Class IRC rating bands and length ranges are designed to allow as many boat types as possible to compete at the event. These parameters also ensure that racing remains competitive and intense, particularly during the longer offshore races, and address the topography constraints of racing in the Solent and adjacent waters.
Admiral's Cup Class 1
Boats ranging from 44ft, (13.41m) up to 56ft (17.20m)
IRC TCC 1.335 – 1.464
The Carkeek 46, Cookson 50 and highly competitive IRC 52/TP 52 are good examples.
Admiral's Cup Class 2
Boats ranging from 36ft (11.00m) up to 44ft (13.40m)
IRC TCC 1.176 – 1.276
Crew
There are no limitations on professional crew, but RORC continues their drive for inclusivity by allowing one extra crew member, in addition to the boat's IRC capacity, if a boat sails with two women or two under 25-year-olds, or a combination of the two.
International Teams
RORC will be contacting all major yacht clubs around the world, inviting them to enter a team for this international event.
Throughout its illustrious history, teams representing Great Britain have garnered the most success, securing the coveted trophy on nine occasions. Germany has achieved four victories, while the USA and Australia have each triumphed three times, with Australia currently holding the esteemed trophy. France, Italy, the Netherlands, and New Zealand have also celebrated victories in the Admiral's Cup, showcasing the global reach and competitiveness of the event.
Find a Boat
Looking for a boat to compete in the prestigious Admiral's Cup 2025?
We have a number of racing yachts that fit within the IRC rating bands and offer superb performance credentials for this event.