Ancasta supports Ellen MacArthur Cancer Trust 'first time' trip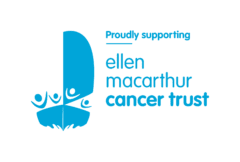 The first Ellen MacArthur Cancer Trust 'first time' trip of 2023 took to the waters of the Solent earlier this month, 12-15 June. It was also the first trip which has benefited from the support of The Ancasta Group.
For every new boat sold, we donate the cost for one young person to enjoy a transformational four-day sailing voyage with the Trust. This enables more young people to benefit from the after cancer support that EMCT provides.
Cancer can significantly impact a young person's mental wellbeing and, for many, picking up their lives from before their diagnosis just isn't possible. Aiming to help them reestablish their purpose and place in the world, the Trust took 17 intrepid young cancer survivors, aged between 18 and 26, on a life-changing adventure from East Cowes Marina.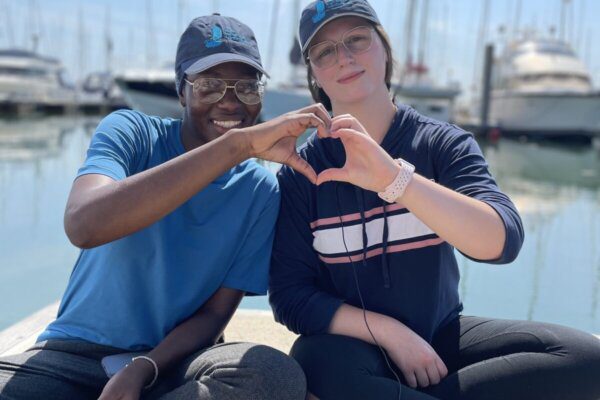 After a welcome briefing and team bonding games, the would-be sailors enjoyed a BBQ and a relaxed evening of getting to know each other before casting off the following day.
With the sun shining, the crew and 11 volunteers sailed towards Lymington, anchoring in Newtown Creek for lunch. RIB rides with Solent RIB Charters got everyone's adrenaline pumping before tucking into homemade fajitas and settling down to an evening of competitive card games.
Competition continued on day three with the Trust's legendary water fight cooling everyone down as they cruised towards The Needles for lunch. They then headed back to Yarmouth for lawn games and rounders on the green. Back onboard, everyone enjoyed a fish and chip supper and ice cream before sunset.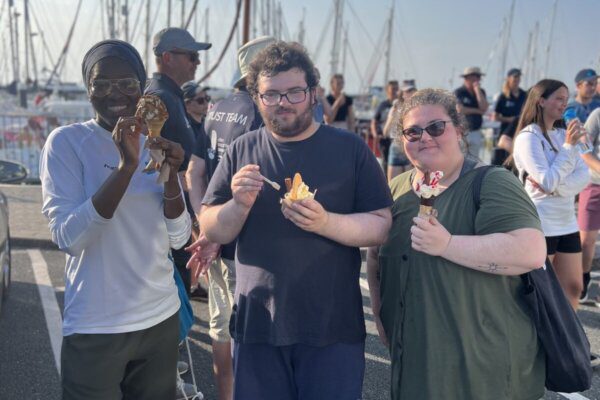 Leaving Yarmouth for a magical early morning sail back to Lymington the next day, those onboard were treated to a calm and mirror-like sea before disembarking and making farewells with new friends.
The valuable work the Trust does through its sailing trips allows young people to have fun, gain a new sense of purpose and self-worth, rediscover independence, and feel optimism for the future. They realise what they are capable of again, feel accepted and no longer like 'the only one'.
"The amount we have in common is actually scary," first-time voyager, Aja from the Midlands, explains: "We've all experienced something quite similar so we can bond over the treatment methods, problems that we had, and we'll compare."
Aja's crewmate, Lara, adds: "We understand each other's perspective on life better, whereas friends wouldn't have the same sort of experience as we would. What we've learnt from going through it all even though it's all different, there is an underlying understanding and similarity and perspective that comes from it.
"I come from somewhere there isn't many of us young people that have cancer. Devon has a very small young population, it's mainly all elderly, so it's nice to come here and know that what you went through is common for people that have gone through the same thing and it's normal.
"I feel happier – really happy I did this because it's really hard to step out and do something new. I think it's quite intimidating to go to things that are like 'cancer things', but when you've done it and you've managed to do something completely new at the end it feels really great that you have."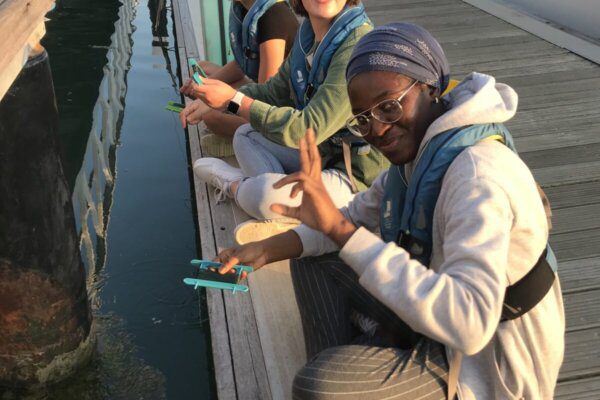 By the end of the summer, over 3000 young people from across the UK will have sailed with the Trust since its launch by Dame Ellen MacArthur in 2003. Currently, the charity can only support 9% of the young people it could each year, but it is aiming to increase this to 16% by the end of 2025.
"It's wonderful to be back on the water and to have Ancasta's support in helping us inspire more young people than ever this summer. For 20 years we have seen the positive impact sailing has on young people's mental wellbeing after treatment ends. But it is essential every young person who needs us can experience the magic of the Trust. With Ancasta's help, we can transform more young lives after treatment."

Frank Fletcher, Ellen MacArthur Cancer Trust CEO