37th America's Cup
PRELIMINARY REGATTAS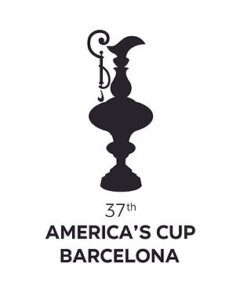 As excitement for the 37th America's Cup in Barcelona builds, dates have been set for three Preliminary Regattas, which will serve as warm-up events ahead of the Challenger Selection Series in September 2024 and the final America's Cup Match in October 2024.
These Preliminary Regattas, raced in the new AC40, will provide teams with valuable practice and an opportunity to fine-tune their strategies before the main contests.
Here's the lowdown on what's happening and how to follow the action.
WHERE & WHEN
Preliminary Regatta #1
Vilanova i La Geltrú, Spain, 14 – 17 Sept 23
Preliminary Regatta #2
Jeddah, Saudi Arabia, 30 Nov – Dec 23
Preliminary Regatta #3
Barcelona, August 2024
THE TEAMS
Top sailors from the six America's Cup teams will compete in the Preliminary Regattas. Four crew sail each boat, with two helms steering from the forward 'pod' and two crew controlling the sail and foil trim from the aft pods.
EMIRATES TEAM NEW ZEALAND
INEOS BRITANNIA
ALINGHI RED BULL RACING
LUNA ROSSA PRADA PIRELLI
NYYC AMERICAN MAGIC
ORIENT EXPRESS RACING TEAM
THE BOATS – AC40
The first two Preliminary Regattas will be raced in strict one-design AC40s. These incredible foiling monohulls are the world's newest and most exciting foiling class, with top speeds reaching 50 knots and beyond. The boats' controls, sails, foils and mechanisms will all be standardised, so the emphasis is on crew work, strategic positioning and foiling technique.
To prepare for these events, all the teams have devoted significant time to familiarising themselves with the boats' controls, undergoing rigorous training sessions, and honing their abilities to maximise their performance on the water. The combination of high-speed foiling and the crews' expertise promises an exhilarating and closely contested series of races.
The third Preliminary Regatta in Barcelona 2024 will be raced in the team's AC75 boats.
THE RACING
The Preliminary Regatta in Vilanova i La Geltrú will be the first time we see the AC40s line up on a start line and go head-to-head. The event will begin with fleet racing flights to determine the top four teams, who will then proceed to match racing rounds before the grand finale to decide the winner.
HOW TO WATCH
Racecourses for the Preliminary Regattas will be positioned to maximise viewing opportunities for shoreside spectators. If you can't make it to the events, the races will be available to view via the America's Cup YouTube channel.
HOW TO FLY
In conjunction with Emirates Team New Zealand (ETNZ) and McConaghy Boats, the new AC40 is available to buy from Ancasta Race Boats. The AC40 gives private owners access to the latest America's Cup technology and performance for the first time in sailing history. We have strong interest from multiple private owners and are making plans for an exciting one-design race series.
Want to fly? Get involved
The AC40 is now available to buy from Ancasta.
Contact Sam Pearson to join the foiling revolution.