Welcome to the 26th Ancasta Collection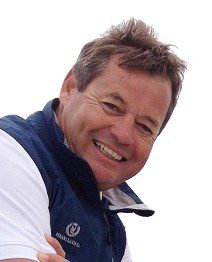 Welcome to the 26th Ancasta Collection
Since the last collection being published, it has been very busy for Ancasta Group. We have continued to see a very healthy demand for the wide range of new boats we offer, high demand for our brokerage services around the world and the demand for Ancasta Yacht Services continues to expand at a rapid rate.
Overall Ancasta Group has continued to thrive and grow in the post pandemic environment. New boat sales have been strong and despite long delivery times and other external pressures it does appear that demand is still robust. In particular, the multihull sector is seeing significant growth, and new powerboat catamarans from Prestige and Bluegame, along with our ever developing Lagoon range continue to attract a lot of interest. We are looking forward to the launch of the first McConaghy 75 in the coming months amongst other exciting new launches. As multihull specialists, Ancasta is well placed to support multihull owners throughout their ownership. Whether you're buying your first catamaran or looking to upgrade to a newer model, we're here to help.
These last six months have seen the first full boat show season post covid. Within those shows we have seen an extraordinary level of new model launches. As always, we were delighted to see so many of you join us at the boat shows this summer. The pontoons at Cannes, Southampton, and Genoa were buzzing. The enthusiasm for boating from both established boat owners and those new to the lifestyle continues.
Boot Düsseldorf is, of course, fast approaching. And after a long hiatus, we are really looking forward to this magnificent indoor boat show returning. We'll present a vast range of models, including the spectacular Sanlorenzo SD90, the new Prestige M48, and Beneteau's award-winning models, the Grand Trawler 62 and First 36. If you are looking for a quick interruption to your winter blues then a quick trip to Boot Düsseldorf is a great tonic.
The world of yacht racing is more exciting than ever as we see the phenomenal AC40 come to market. A scaled-down version of the AC75, the AC40 is now available to buy from Ancasta Race Boats, giving private owners access to the latest America's Cup technology and performance for the first time in sailing history. The AC40 is a quantum leap in yacht racing and it's great for McConaghy and Ancasta to be playing such a key role in this brave new world.
The new Ancasta Yacht Services sheds are very busy as the winter work schedule fills up. As a one-stop shop for engineering, repairs, refits, upgrades, and seasonal maintenance, many of you love the convenience of having all your boating needs looked after by just one point of contact. If you want work carried out on your boat over the winter, we would be delighted to have the opportunity to discuss what can be done. And so, we look forward to another busy year ahead. With many more new and exciting projects in the pipeline, plenty is going on. Be sure to sign up for the Ancasta e-newsletter to be the first to hear about the latest product launches and new services.
Nick Griffith
MD, Ancasta Group.