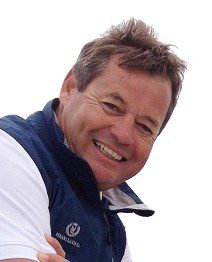 NEW Ancasta Collection magazine issue #22 out now!
Welcome to the 22nd Ancasta Collection
Despite the never-ending storms and torrential rain here in the UK, the new decade has begun with great enthusiasm. We have seen many buyers snapping up the boats of their dreams and getting ready for new adventures, as well as vendors successfully finding buyers for their boats with the full support of Ancasta's full-service brokerage team. Despite the uncertainty surrounding Brexit followed soon after by the appearance of the Coronavirus, Boating activity in; Sales – New and Used, as well as Service activity has been very good. Doubtless things will change as the impact of the Coronavirus becomes more apparent.
With regard to the Coronavirus, the situation is constantly evolving and Ancasta will tailor its activities to mitigate the impact as much as possible. Doubtless this is going to bring a great deal of disruption to all areas including the many Spring / early Summer events and the day to day operation of Ancasta.
While mitigating the disruption as much as possible, Health & Safety of our Customers and our staff will continue to be our priority throughout. With that in mind Ancasta is putting in place a number of initiatives that protect our customers and staff while at the same time allowing our customers to be able to continue to dream, research, inspect, acquire and indeed use their boats. Our hope is that boating can continue to be a nice distraction during these troubled times.
With that in mind, Ancasta will continue the flow of information on our wide range of yachts and the associated services and we hope to keep our offices and facilities open as much as we reasonably can. All our brokers and service staff have the ability to work from wherever. Come what may, Ancasta will continue to provide great services. We are already utilising personalised video inspections and personalised face time inspections for buyers. In addition buyers can also via ancasta.com access 360 walk through presentations which are available for all new and many used yachts. Our team are very keen to assist both buyers and sellers where at all possible, so if you require specific information but are unable to travel yourself then please don't hesitate to contact your Ancasta broker who will be keen to assist. Challenging times often require alternative approaches.
Despite all, new boat sales continue to thrive. We were delighted to see the Beneteau Oceanis 30.1 pick up the 'Family Cruiser' trophy at the 2020 European Yacht of the Year Awards. Several new and exciting models are also on the horizon including the luxurious Prestige X70 with its revolutionary deck layout, and Beneteau's 'Project E' yachts that promise to deliver comfortable long-distance ocean cruising with exquisite luxury.
Many more owners have been taking advantage of our fantastic Shared Ownership and Yacht Investment programmes, and our Aftersales department is very busy getting these new boats ready for the season ahead. In this issue, we speak to our commissioning team to find out about the high standards of service that they offer to customers when finalising customisation options, overseeing fit-outs and testing new boats before handover.
Lastly, we've collated over 500 used boat listings from which we hope you will find a vessel to suit your needs and wishes. There are plenty more listed on our website too. And, if you are looking to sell, please get in touch as we have buyers waiting in the wings, ready to jump onboard their next boat as soon as possible.
We hope you enjoy this collection and look forward to being of service in the coming weeks and months.
Nick Griffith
MD, Ancasta Group.