The Ancasta Collection Magazine 25th edition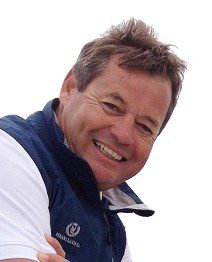 Welcome to the 25th Ancasta Collection
Since our last collection, which arrived during the tail end of the pandemic, much has happened in our industry as well as within Ancasta Group. We hope this Collection can shed some light on what has been happening and what we can look forward to.
Yesterday, Ancasta was awarded "Best Customer Service" from Beneteau. While any industry, particularly the marine industry, is overrun in self-appreciating honours, this award from the world's biggest yacht manufacturer, for being the best in customer care, is by far and away the most prized. Great service is key to any success.
"Service, Service, Service" – Service in the modern age plays a major role in any yacht purchasing decision and is something that can give the dealer and the manufacturers it represents, a significant and important competitive edge in what is a very competitive market. Hence our delight in being recognised as the leader in this all-important area.
Eighteen months ago, Ancasta Yacht Services (AYS) was formed as a stand-alone business with enough resource to achieve its prime objective; to provide the very best in Customer Service to Ancasta Customers. With great facilities, a highly skilled team of 50+, including engineers, laminators, riggers, boatbuilders, parts agents and project managers, AYS provides an unparalleled level of in-house capability to support all our customers. Not just now but throughout your boating lives. I hope you can find some time to take a closer look at this award-winning business. I am sure we can be of service to you.
With the longest day of the year already behind us, our sights are fully set on the busy boat show season ahead. Cannes Yachting Festival and Southampton Boat Show are kicking off the proceedings in September, and with many new boat launches delayed over the past few years, we have an incredible lineup of new sailboats and motor yachts to present. From the World Premiere of the Beneteau First 44, and the new Prestige X60, to the greatly anticipated Lagoon 51, there will be lots to see. Please book an appointment with our sales team to be amongst the first to view these fabulous new models. And if you are joining us in Cannes, why not make a proper trip of it and take inspiration from our cruising guide to the stunning Cote D'Azur on page 38.
Meanwhile, multihull sales continue to flourish with McConaghy Yachts set to deliver a great number of boats this year, and Prestige are launching their very first powercat, the M48. Our new dealer for Protector Boats, PB Europe, is also fully up and running, and the team is looking forward to presenting its first two production boats, the 330 Chase and 380 Targa, at the Southampton Boat Show.
In the superyacht and high-end motor yacht market, Italian shipyards Bluegame and Sanlorenzo, are giving British brands a run for their money with highly customised options – see page 96 to get the lowdown. And you can now get firsthand experience of these exquisite yachts by chartering an SX88 here in the UK.
As always, the team here at Ancasta is continuing to offer above and beyond just brokerage services; buy a boat with us, and you'll have access to a whole host of support. From our wide range of ownership solutions and comprehensive refit and repair services provided by Ancasta Yacht Services, to confidence-boosting rallies with Ancasta's Motorboat and Yacht clubs, we are here for every step of your boating journey.
Plus, take a look at our new online interactive community – the Ancasta HUB – where you can find a wealth of information to support your time on the water, including news, events, cruising guides, interviews, forums, how-to guides, weather and more.
Last, but not least, we have over 350 used boat listings from which we hope you'll find a vessel to suit your needs and wishes. And if you can't find what you want, give us a call or pop in for a coffee at your local Ancasta office, and we'll carry out a detailed and customised search for you.
Nick Griffith
MD, Ancasta Group.