Welcome to the 28th Ancasta Collection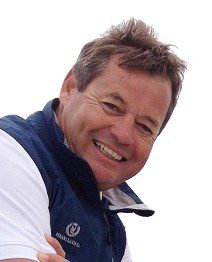 Welcome to the 28th Ancasta Collection
This time of year always brings about a moment of reflection, as well as anticipation. Looking back over the past eight months, there's been a hungry appetite amongst boat buyers. Whether setting sail for the first time, or upgrading to a bigger or more luxurious model, it's been an absolute pleasure to help so many of you find your perfect match and embark on new adventures.
And yet, there's still so much more to come; the rest of the year is overflowing with new models and innovative developments, beginning with an array of launches at the upcoming boat shows. First up, we're looking forward to an incredible display of world launches and premieres at Cannes Yachting Festival, including world launches for Sanlorenzo's SX100 – a brand-new addition to their highly successful SX crossover range, Bluegame's BGM75 – the premier model in the new BGM multihull range, the Prestige Yachts F4 – the first of a new generation of Prestige flybridge models, and the Beneteau 37.1 – a comfortable 37-footer with an easy-to-handle sail plan and nimble cruising performance.
The Southampton International Boat Show lineup is no less impressive, with UK debuts from the award-winning Lagoon 51, Beneteau's popular First 36 and First 44, and the voluminous M48 from Prestige Yachts. We are especially thrilled to present the world launch of Scorpion RIBs' new Sting 10m, which is exclusively available with Ancasta. Please book an appointment with our sales team to be amongst the first to view these fabulous new models.
With the opening of our new office at the recently developed Noss on Dart Marina, we continue to expand our ever-growing network of brokerage sites. This state-of-the-art marina offers modern facilities and is a superb destination to visit with plenty to explore on the river and along the stunning South Devon coastline – take inspiration from our cruising guide on page 68.
Ancasta Yacht Services will also be on site in Noss-on-Dart to provide commissioning and ongoing maintenance support for yacht owners. Our commitment to excellent project management and outstanding customer service for all boat maintenance and yacht refit assignments is something we take immense pride in. Meet the team on page 118.
Meanwhile, our rigging services are thriving. Ancasta Group has acquired Spencer Rigging in Cowes, which comes with an established reputation for exceptional rigging services – turn to page 86 to discover its rich history. And if you want some tips on how to go aloft on your yacht, the guide from Advanced Rigging and Hydraulics on page 84 will prove invaluable.
There's plenty of excitement in the Ancasta Race Boats sector, too, as we gear up for three Preliminary Regattas for the 37th America's Cup in Barcelona, featuring professional teams racing the strict one-design AC40s. Private owners have shown significant interest in the AC40, and we're planning a busy events calendar – watch this space!
We're delighted to share that the first Ellen MacArthur Cancer Trust voyage supported by Ancasta took place in the Solent in June. For every new boat you purchase, we donate the cost of a transformative four-day sailing voyage with the Trust, enabling more young people to benefit from the life-changing after-cancer support that EMCT provides.
And last but not least, we have over 450 used boat listings from which we hope you'll find a vessel to suit your needs and wishes. If you can't find exactly what you're looking for, give us a call or pop in for a coffee at your local Ancasta office and we'll carry out a detailed and customised search for you.
Nick Griffith
MD, Ancasta Group.