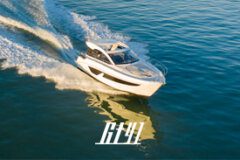 Beneteau GT Spring Promotion 2023
This offer is available on both the popular Gran Turismo 41 and Gran Turismo 45 from Beneteau.
If you are looking to get afloat this season, this is a fabulous way to redress the balance of current higher interest rates, and enjoy an easier first year of happy ownership!
Put down a minimum 30% deposit and your entire first year's finance repayments will be covered IN FULL.
With availability now, both of these award-winning boats must be on anyone's shortlist. Great deals are available, including a full part exchange facility.
Either of these models can be viewed at any time so contact us NOW on +44 (0)2380 450026 or complete the form below to find out more.
Beneteau GT Spring Promotion 2023