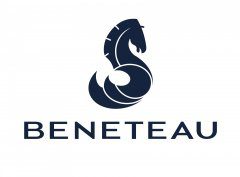 130 Years of Beneteau Yachts
Celebrating 130 Years of Beneteau innovation and success. Beneteau has lived through three different centuries – from 1884 to today. The company's history is a long series of a successes, accomplishments, and constant innovations. Since 1985 Ancasta have been a part of this incredible history and today we are one of their most experienced dealers and the UK's largest distributors for Beneteau Yachts.  This internationally acclaimed sail boat brand has now proved itself as the most popular in the world and as our relations with our french colleagues go from strength to strength, we are pleased to continue working side by side and ensuring that the future produces another 130 years of exemplary service and craftsmanship.
Long cruises, fishing, quick trips, sport and great sensations. Oceans, seas, lakes and rivers. All types of boating, all types of pleasure, and all horizons in seven ranges and forty models. There is a dream to suit everyone.
Contact your local Ancasta office