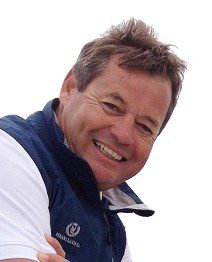 The Ancasta 2018 Spring Collection
OUT NOW!
Welcome to Ancasta's 2018 Spring Collection.
"Following a number of very positive Spring Boat Shows, it is apparent the state of the boat sales and the wider associated marine industry remains buoyant in otherwise turbulent times. This is not only in the UK as the reports from all our New Boat manufacturers: Beneteau, Prestige, CNB, Lagoon and McConaghy are telling a very similar story. With new, innovative sail and motorboat product coming from each of them, there is a lot to be excited about.
You may have been following the development of the new advanced composite McConaghy MC50 Catamaran which we are excited to announce will be available to view at its launch at La Grande Motte later this month. Shortly after the International Multihull Show, comes the Palma Boat Show, 27th April – 1st May, where the MC50 will be on show and where Prestige will have their largest line-up of motor yachts to date. Yet more evidence of the growth and popularity of this brand. See the preview in the first few pages of this magazine. Both these events are easy to access with flights from all over Europe and beyond and Ancasta can help arrange your visit if required.
The destinations featured in this issue are looking West towards the Scilly Isles and Mylor on the stunning Fal Estuary in Cornwall. There is a roundup on last year's Ancasta & HYSRR sponsored Fast40 race series and more news from The Maiden Factor. If you are looking to get afloat, we have included examples of the many boat ownership options available. We have also included a section on sailing fitness for all those who are racing this season as well as details on the 2018 Ancasta Motorboat Club cruise for owners taking a more sedate approach to boating.
With over 450 used boat listings for you to peruse, we hope you enjoy this issue – feedback is always welcome along with your stories and experiences on the water. There is a lot available to view over the spring / summer months and we look forward to seeing you at Le Salon du Multicoque, Palma, Chichester, Poole or even for coffee in your local Ancasta office.
See you on the water."
Nick Griffith
MD, Ancasta Group.
Contact your local Ancasta office