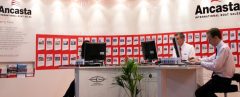 Why Should I Use a Yacht Broker to Sell My Boat?
Reasons to Use A Professional Broker
Determining a Fair Asking Price
To ensure a timely sale, it is essential to ask a fair price. Your broker will have all the latest industry data available at their fingertips to help establish fair-market value to sell your boat.
Preparing a Marketing Strategy
A good professional broker will outline a marketing plan for your boat to be advertised in the most advantageous way with the appropriate media. For example, completely different strategies would be employed for the Prestige 360 and the Lagoon 52. The broker's objective is to devise a campaign with the best chances of reaching the most interested and qualified audience for your boat.
Prepare the boat
Your broker will advise of any improvements that should be made to compete within today's market, identify possible problems and solutions, and help organise upgrades & repairs for your boat if you are agreeable. The broker may also help locate easy-access moorings and storage for the duration of the listing.
Professional Know-How
Professional brokers will understand the principles of brokerage, such as certificates of ownership, security agreements, bills of sale and other documents needed to register and transfer titles. They will understand maritime and admiralty liens for the type of vessels they represent, as well as mortgaging and transferring titles to documented vessels. They possess a sound knowledge of agency contracts, listing agreements, closing statements, deposit requirements and escrowed accounts to safeguard funds.
Sea Trial and Survey
The buyer will usually request a sea trial and the services of a marine surveyor. Buyers pay for the surveys and for hauling the boat out of the water for inspection. Your yacht broker can attend the sea trial and marine survey and help you determine how any discovered deficiencies should be addressed in the purchase negotiations.
The Art of Negotiating The Deal
The broker can use his position as a middleman to keep the negotiations between buyer and seller moving to a successful conclusion.