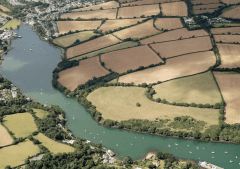 Mylor Cruising Guide
Best Places to Visit by Boat in Mylor, Cornwall
Our office in Mylor is one of two Ancasta brokerages on the Fal Estuary, Cornwall. With a fantastic location right in the heart of Mylor, Ancasta offers vendors a wonderful place from which to list their boats and the enthusiastic and knowledgeable sales team can offer great advice to buyers looking for their next vessel.
Mylor Yacht Harbour is situated in the fabulous Fal Estuary, Cornwall. Tucked away among tree lined creeks and rivers in an area known as the Carrick Roads, the marina is not only sheltered from the prevailing south westerly winds, it also offers stunning scenery and an abundance of wildlife to admire. Officially an Area of Outstanding Natural Beauty, it is not unusual to spot seals, otters, basking sharks and dolphins in the local waters.
Mylor Cruising Guide – Places to Visit

The clear waters of the Fal Estuary are popular with cruising yachtsmen all year round, but the summer months are when it is at its best. If you are planning to visit the area by boat, there are plenty of pretty anchorages and waterside villages to explore within easy access of Mylor. Here are just a few of our favourites…
Mylor Creek
Mylor Creek is a tidal ria home to Mylor, a beautiful little village steeped in maritime history. Once home to a thriving trade with packet ships offloading their cargo, it is now a tranquil hub of sailing and on-water leisure activities. The modern yacht club and well equipped marina provide a marvellous haven for visiting yachtsmen and locals alike. With new shower blocks, reliable electricity and water supplies, onsite cafe and watersports shop, you'll find everything you need for a comfortable stay.
Restronguet Creek
Go back in time and take a break from the modern world at Restronguet Creek. Located right at the water's edge the Pandora Inn has its own pontoon for those visiting by boat and offers a wonderful setting in which to sit back and relax. Dating back to the 13th century, the inn was famously owned by Admiral Edwards, Captain of the 18th century HMS Pandora, and features low-beamed ceilings and a thatched roof, adding to its bygone era charm.
Malpas
Head further up the Fal River and take the northbound Truro River to find the waterside village of Malpas. Grab a visitors buoy close to the town or find a berth in Malpas Marina. The name "Malpas" is said to have come from the French "Le Mal Pas" meaning "the difficult crossing" taking reference from the river crossing service that has been in place there for over 800 years. Nestled in amongst rich woodland, Malpas is blessed with incredible views of the river that can be best enjoyed over a spot of lunch at the Heron Inn.
Channals Creek
Channals Creek is a beautiful sheltered anchorage out of the main tidal stream. Lush woodland lines the water's edge and the view of the National Trust owned Trelissick House up on the hill makes for a grand and picturesque setting. A lovely anchorage for a spot of fishing or if you want to stretch your legs, venture on land for a tranquil woodland walk.
Ruan Creek
Ruan Creek offers a serene hideaway at the head of the River Fal. Although very tidal, smaller vessels should be able to hold an anchor near to the banks before the first bend. This picturesque little retreat is extremely quiet so you might be lucky enough to only have to share it with the local herons, cormorants and egrets. A three mile dinghy trip up the creek will take you to Ruan Lanihorne where the King's Head pub can be found.
 
What's On – Summer Events, Fal Estuary
Fal River Festival
Established in 2006, the Fal River Festival is a celebration of the local area. Including over 150 cultural events including gig racing, a castle to castle swim, open-air films on the local ferry, walking, arts, live music, drama shows and much more, this is an extremely popular local event and brings a real buzz to the river and its local villages.
Falmouth Classics
The Falmouth Classics is the largest Classic Boating event in the UK. The event sees classic and heritage vessels gather for racing and parades of sail and power, as well as rowing and sculling competitions in Falmouth Harbour. Onshore, competitors and spectators can enjoy live music from over 60 different sea shanty bands, savour the delights of locally cooked food, admire exhibitions from the Falmouth Art Gallery and browse retail units in the Maritime Village on Custom House Quay. Visit the event website to find out more: www.falmouthclassics.org.uk
Falmouth Week
With its origins dating back to a sailing regatta in 1837, Falmouth Week has evolved into a maritime festival that has something for both salty sea dogs and landlubbers to enjoy. On the water, competitors can enjoy up to seven days of exciting fleet racing in Falmouth Bay and Carrick Roads in Fal Estuary. On land, spectators are treated to a plethora of live music, carnivals, red arrows display, markets, fairground rides and a variety of food stalls. Visit the website to found out more: www.falmouthweek.co.uk
Find Out More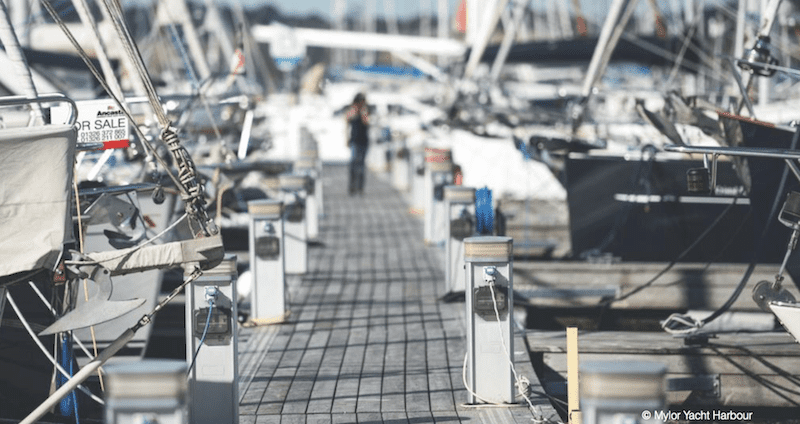 If you are in the area, why not pop into our office at Mylor Yacht Harbour and our friendly team will help you with any any questions you have about the Fal estuary. We have plenty of boats available to view too so give us a call to book appointments.
For more information, Email Ancasta Mylor or call on: +44 (0)01326 372 865 or click ancasta.com/mylor