6 Top Marinas in Europe
Planning a cruising adventure in Europe? Looking for places to moor your yacht overnight?
Here's our guide to some of the best marinas in Europe.
From the luxurious Port Vell Marina in Barcelona and La Rochelle's vast Port de Plaisance to the superyacht haven of Port Vauban in Antibes, there's something to suit yachts of all types and sizes.  
We'd love to hear about your favourite destinations too. Head to the Ancasta Forum to let us know!
Port Vauban, Antibes 
Port Vauban in Antibes is the perfect base to explore France's Cote D'Azur and the glitz and glamour of nearby Cannes, Saint Tropez and Monaco. With over 1500 berths, the marina can accommodate yachts up to 160 metres in length, and the Quai de Grande Plaisance, aka "Billionaires' Quay", attracts some of the most striking superyachts in the world. As a result, Port Vauban boasts modern facilities and premium services designed to make your stay as peaceful and pleasant as possible. Outside the marina, Antibes's old cobbled streets are well worth exploring; enjoy far-reaching sea views from the ramparts and visit the Phare de la Garoupe lighthouse.   
Facilities at Port Vauban include: 
Concierge 

 

Wifi 

 

CCTV  

 

Launderette 

 

Toilets & showers 

 

Secure Parking 

 

Electric shuttle bus 

 

Events spaces 

 

Gift shop 

 

Heliport 

 

Fuel berth 

 

Electric bikes 

 

Waste disposal 

 

Sport sessions 

 
Contact Ancasta Antibes for more information.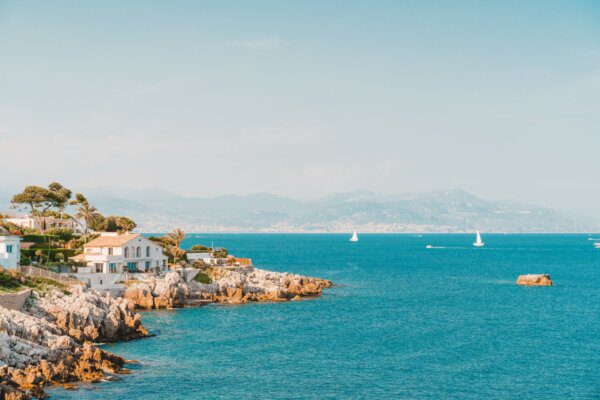 Port de Plaisance Rochelle 
La Rochelle is renowned for some of Europe's best sailing and boating. High sunshine hours, large stretches of glorious sandy coastline, and idyllic islands, including Île de Ré and Île d'Oléron make this stunning region of France very desirable.  Providing over 5000 berths and extensive yard facilities, Port de Plaisance de La Rochelle can accommodate yachts up to 50 metres, and is the perfect base to explore France's South West Atlantic Coast. 
Facilities at Port de Plaisance Rochelle include: 
Hoist – 50 tons max 

 

Slipway 

 

Waste disposal

 

Fuel dock 

 

Water and electricity 

 

Free wifi 

 

Bike rental 

 

Yacht club 

 

Toilets and showers 

 
Contact Ancasta Rochelle for more information.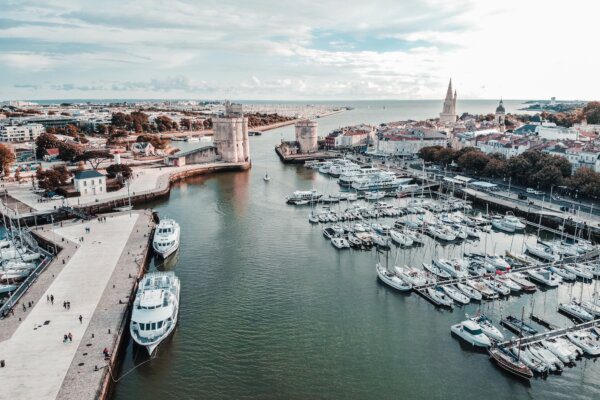 Marina Badalona
Located just outside of Barcelona, Badalona Marina is just a 5-minute drive northeast of the city. Set away from the hustle and bustle, the port is quiet and relaxed and offers excellent value compared to nearby upmarket marinas. Badalona is blessed with year-round sunshine, so it's a great base for your yacht and the Costa Brava and Balearic Islands are within easy reach. The waterfront promenade boasts plenty of bars and restaurants including Spanish tapas, fresh seafood, Italian pizza and Chinese cuisine.
Facilities at Badalona Marina include:
24-hr security

75-ton travel lift

Dry dock

Crane

Chandlery

Changing rooms

Parking

Wi-fi

Fuel

Laundry
Contact Ancasta Barcelona for more information.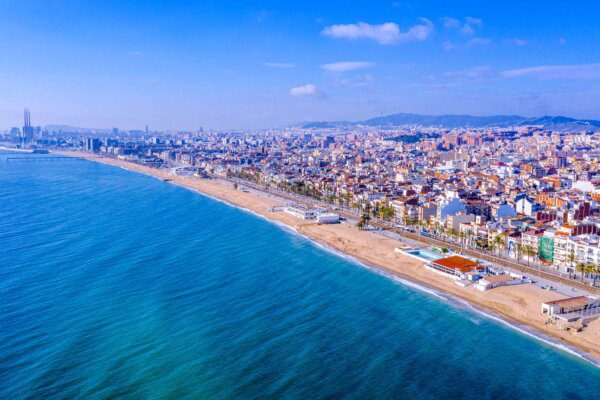 *Local information and marina facilities listed here are subject to change, so please check with the marina for up to date information before you travel.