Cruising Guide Barcelona
Ancasta Barcelona is located in the municipality of Badalona, just a 5-minute drive northeast of the city. Set away from the hustle and bustle, the port is quiet and relaxed and offers excellent value compared to upmarket marinas in Barcelona.   
Wander along the waterfront to find a wide range of bars and restaurants serving everything from Spanish tapas and fresh seafood to Italian pizza and Chinese cuisine. You'll also have all you need for a comfortable stay, including changing rooms, parking, wi-fi, fuel, laundry and 24-hr security. There is a large boatyard, 75-ton travel lift, dry dock, crane, and chandlery shop too.
The hotel Marina Badalona located inside the Marina offers a panoramic pool, wellness spaces, dining spaces and a rooftop terrace, all in a relaxing environment.  
With year-round sunshine, Badalona is a superb base for your cruising yacht or power boat. There are plenty of cruising playgrounds nearby, with the stunning Costa Brava and the Balearic Islands within easy reach. Plus, Barcelona city and the Pyrenees mountains are right next door.  
Catalan Coast & Balearic Islands
Cruising Guide
The choice of places to visit by boat from Badalona is plentiful. Whether you're looking for a lively atmosphere with good bars and restaurants or want to escape to secluded havens of peace and tranquility, the Catalan Coast and Balearic Islands have it all.
Explore the
Catalan Coast
Stick to the mainland and head northeast to discover the rugged coastline of Costa Brava. With some of the best European beaches, little bays are dotted along the shore from Blanes, right up to the French border. The landscapes are breathtaking, and the cuisine is out of this world; many of Spain's Michelin-starred chefs are based here.
Begur
The municipality of Begur is popular for its beautiful beaches, excellent cuisine and rustic charm. The town itself is well known for its fine restaurants and boutique shops, and there are many charming streets and dainty alleyways to explore.
Sa Riera is a pretty fishing village close to the town of Begur. This secluded cove is set amongst pine-covered cliffs and boasts a beautiful sandy beach. The clear turquoise waters make it an excellent spot for swimming and snorkelling too. Onshore, a small selection of restaurants and cafes offer delicious Spanish cuisine and local wines. Although popular in the summer months, Sa Riera is relatively undeveloped and, has retained a historical charm and magical allure.
Cap de Creus
The magnificent Cap de Creus peninsula is located at the far northeast point of Catalonia, just 25km from the French border. Characterised by eroded cliffs and creeks of deep blue water, the scenery is stunning. The winds can be strong at times, but if you come here in fair weather, the secluded calas and spacious anchorages are divine.
Head to Cadaqués for a chic yet bohemian vibe. Whitewashed buildings line the hillside, and meandering cobbled streets lead to sweeping views of the bay. Explore craggy inlets by dinghy, or stay ashore to enjoy a glass of wine and traditional Spanish cuisine.
El Port de la Selva has plenty of pristine beaches and cultural attractions. Anchor off Cala Tamariu, a secluded bay of glistening crystal-clear turquoise water and a beautiful golden sandy beach with waterfront restaurants.
Escape to the
Balearic Islands
Badalona is a great base for yachts wishing to explore the Balearic Islands of Mallorca, Ibiza, Menorca and Formentera. Just a day's sail away, these beautiful islands offer plenty of secluded calas to explore with crystal clear waters and golden sandy beaches, creating perfect anchorages for a spot of lunch or overnight stay. With so many to choose from, you can find your own little piece of heaven, away from the crowds, where you can relax and unwind in complete seclusion. Or, if you want to join in with the party, head to larger resorts to soak up some lively Balearic beats on the beach.
Sa Calobra, Mallorca
Sa Calobra is a little cove on the northwest coast of Mallorca. Cut into the steep mountainous coastline at the end of the Torrent de Pareis, this deep anchorage is one of Mallorca's most stunning natural landscapes, so well worth a visit. The waters are unbelievably clear, making it a great spot for swimming and snorkelling, and a pretty pebble beach emerges from a narrow opening in the rock face.
Cala Jondal Beach, Ibiza
Cala Jondal Beach is popular amongst the rich and famous for its upmarket facilities, but it also attracts young families and couples looking for some luxurious beach time fun. The bright turquoise waters are lined by a glistening pebble beach, and the lush pine tree forests and steep red cliffs create a spectacular setting.
Bahia de Fornells, Menorca
The Bay of Fornells is a large area of sheltered water accessed by a narrow entranceway to the north of Menorca. With calm waters, whatever the wind direction, Fornells is a great place to explore all year round, and there are lots of places to anchor or pick up mooring buoys. At 5 km long and 2 km wide, there is plenty to see and do, including lots of watersports such as kayaking, windsurfing, dinghy sailing and diving.
Playa Cavall d'en Borras, Formentera
Found on the northeast coast of Formentera, Playa Cavall d'en Borras is a gorgeous stretch of white sand, lined with dunes and pine trees. A bit quieter than larger beach resorts, head here for a spot of swimming in the shallow aquamarine waters and enjoy the relaxing beach bar vibes at a beach-side restaurant.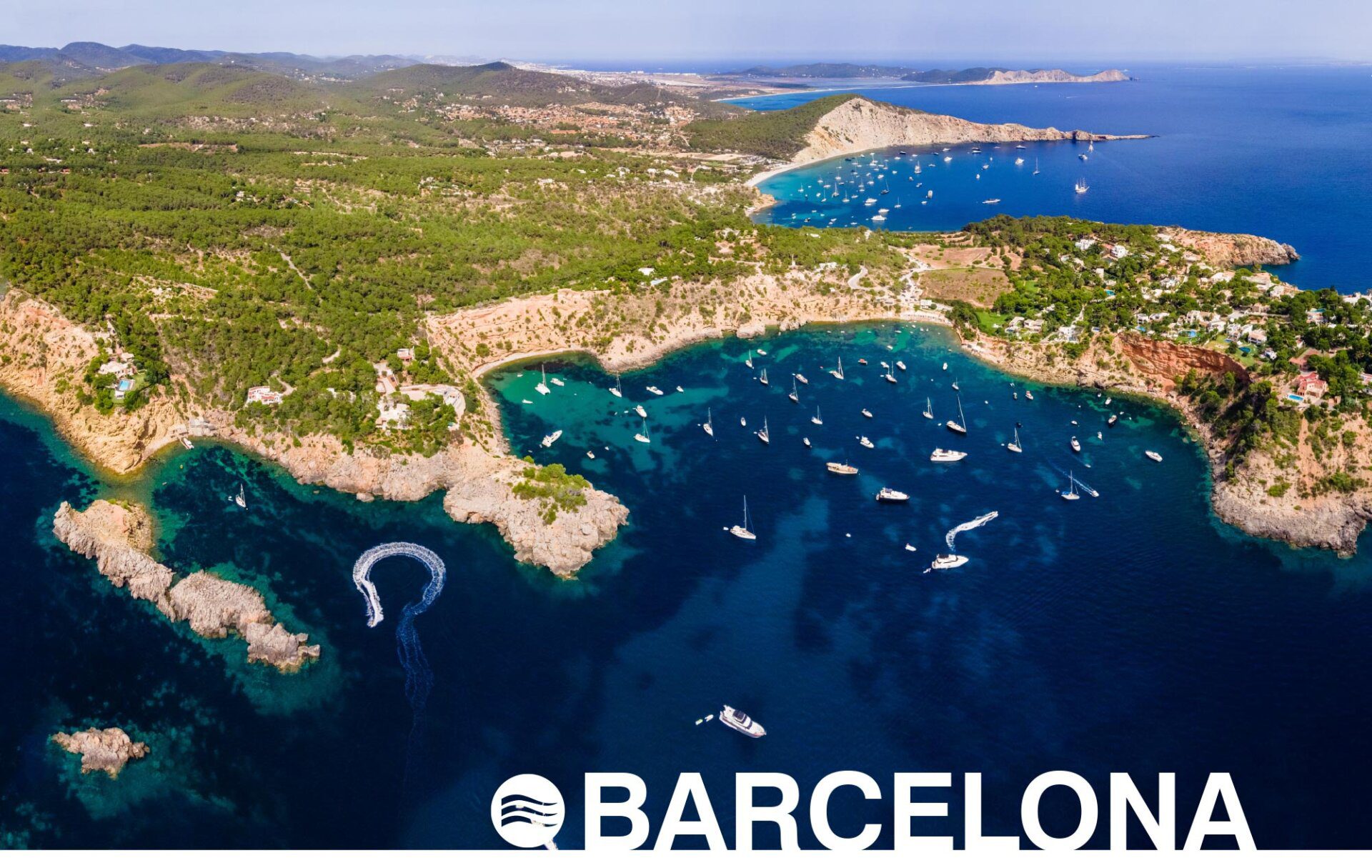 Ancasta Barcelona
Based in the easily accessible location of Badalona, Ancasta Barcelona offers full new boat sales, extensive aftercare services and help with local berthing. Whether you want to buy or sell a boat, the experienced team of yacht brokers have extensive local knowledge and a deep understanding of the industry. They also have excellent contacts up and down the Catalan coast.
Multilingual
Our Badalona based Ancasta staff speak six different languages, including English, Spanish, French, Greek and Arabic.
International Listings
Listing your boat with Ancasta Barcelona gives you access to active buyers across the whole of the international Ancasta brokerage network, including 24 brokerage offices, over 45 experienced salespeople and the popular Ancasta brokerage website.
Local Knowledge
Buying and selling a boat in Spain and the wider Mediterranean region can be complex. Our experienced brokers have all the knowledge required to help make your deal go smoothly.
Easy Travel
Being just 30 minutes from the airport and with plenty of flights from all over the world, all year round, international travel to the Ancasta Barcelona Office is simple.
Commissioning & After Sales
Ancasta Barcelona can organise the commissioning of your new boat and take delivery of brokerage vessels. With a worldwide network of contacts, the team will make sure you get out on the water as soon as possible, and our comprehensive parts service can assist you in finding replacement boat parts, wherever in the world you happen to be.
New Boat Brands
The Barcelona office offers you a fantastic range of new boats, including CNB Yachts, Protector Ribs and McConaghy catamarans.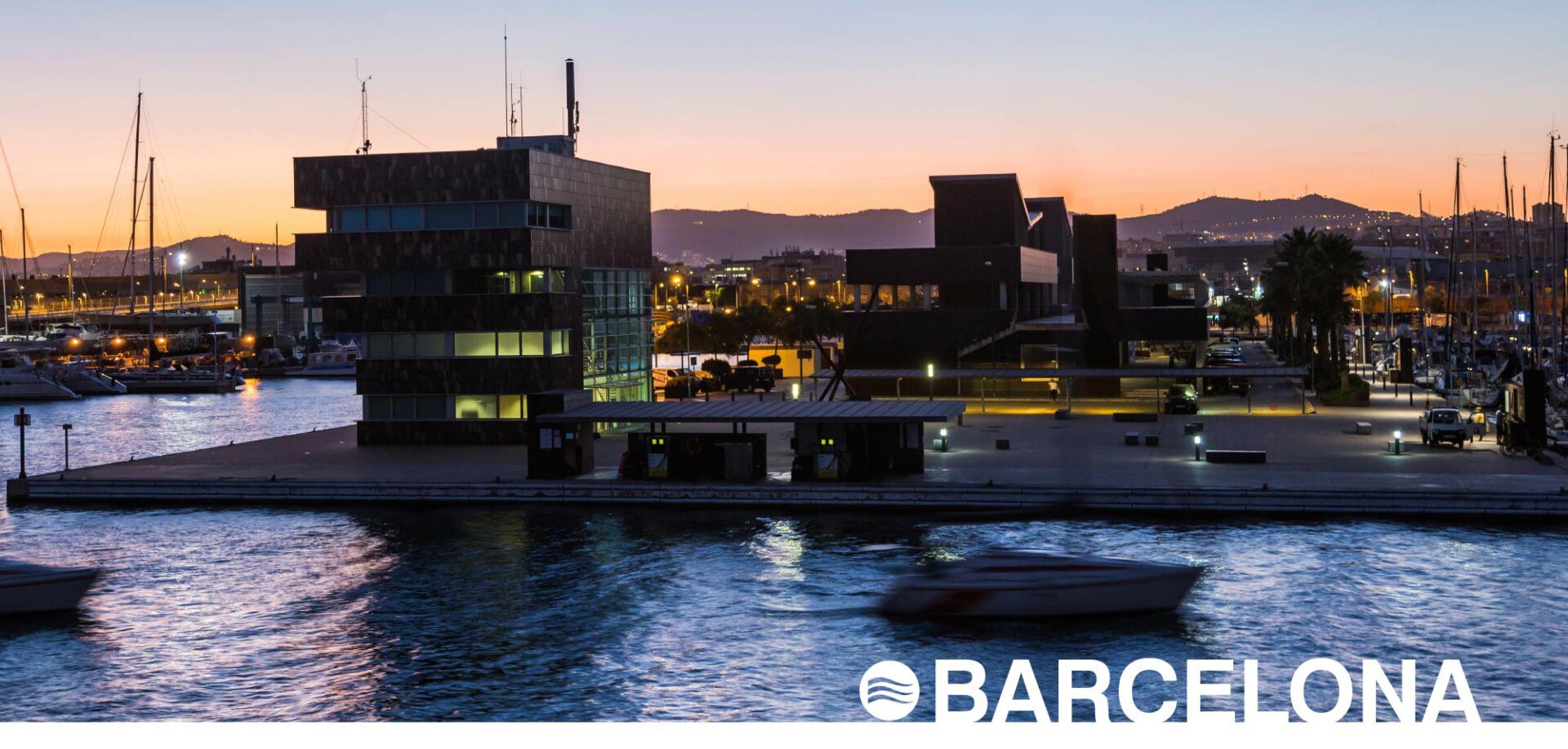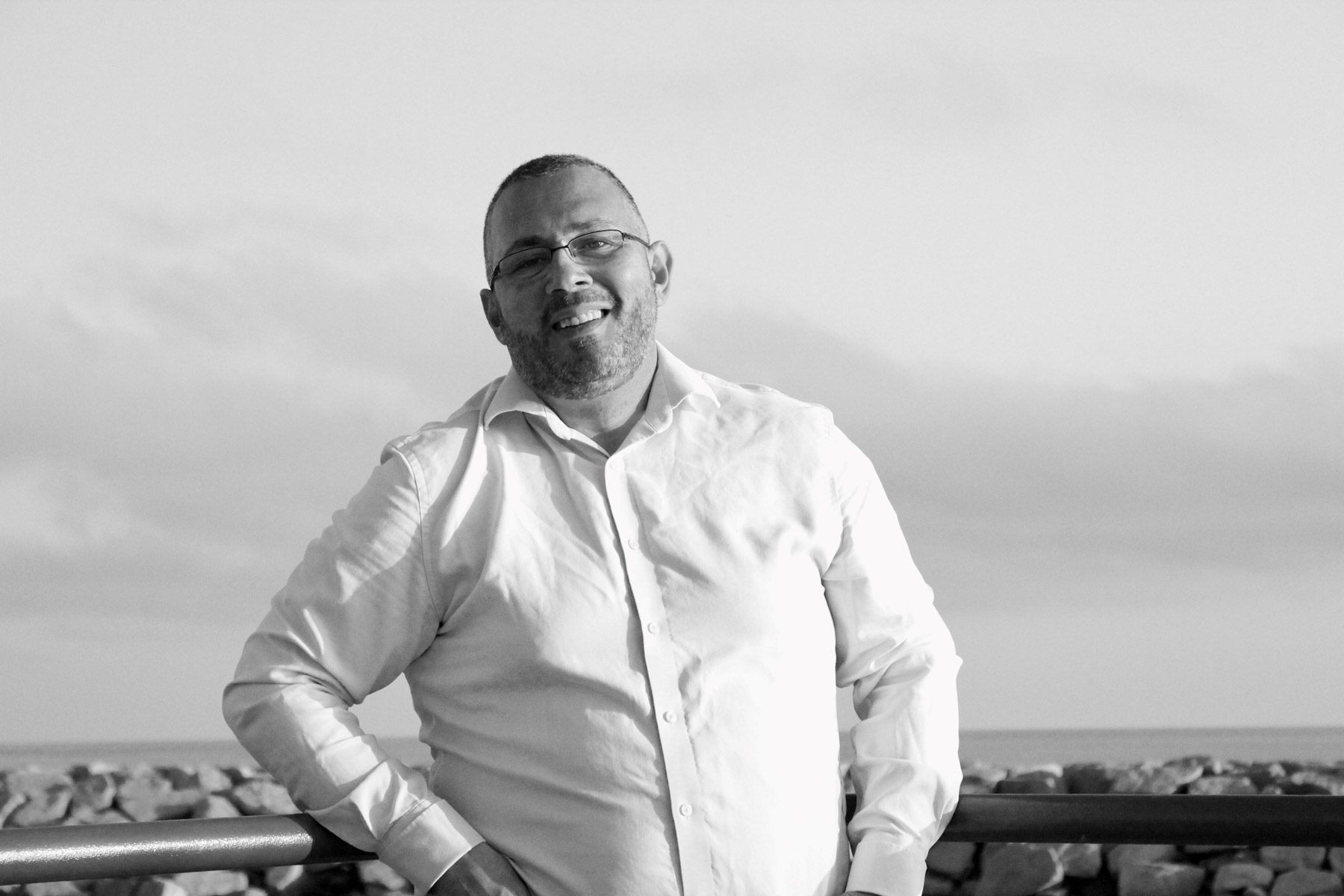 Kostas Saltouridis
Kostas is a merchant marine officer graduated of the Greek Merchant Marine Academy. Following experience at sea, he settled in Barcelona, where he ran sales and support for a well-known German sailing yacht manufacturer. Having founded his own company in 2016, Kostas developed an excellent network of owners and service providers. He can also speak fluent English, Spanish and Greek, which helped him develop an international clientele. Kostas' experience as a sailor, extensive knowledge of yachts, technical skills, and a solid commitment to client relationships mean he is well-equipped to guide you on your yachting journey.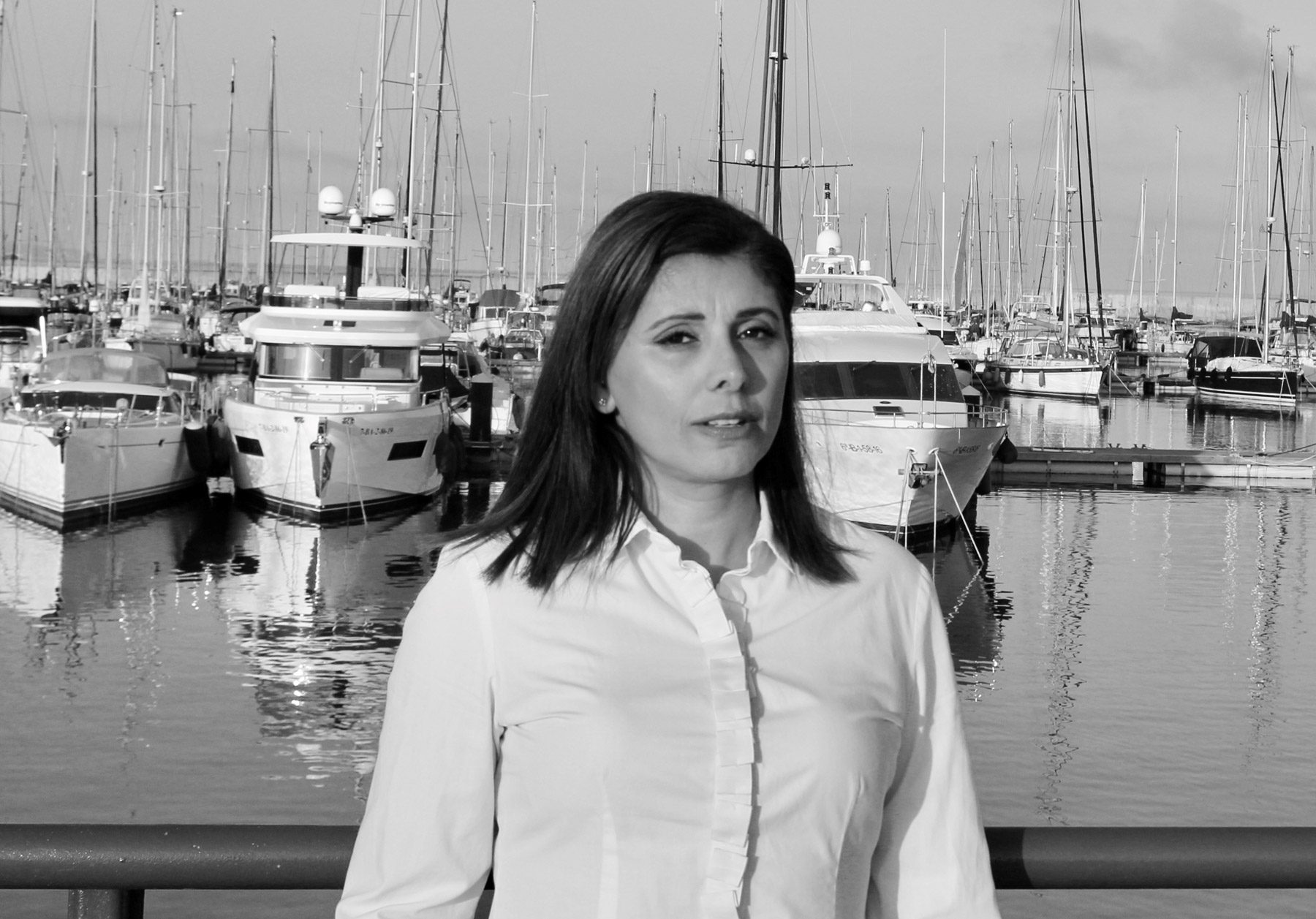 Josiane Sader
Josiane is fluent in English, French, Arabic, Spanish and Catalan and enjoys communicating with clients worldwide. Having travelled extensively, primarily through the Mediterranean, aboard cruising vessels as a shore excursions manager, Josiane is familiar with many cultures and international clients. Once settled in Barcelona, she became the after-sales manager for a luxury motor yacht brand, where she developed an extensive knowledge of motor yachts and their owner's needs. As the back-office manager of a yacht service company since 2016, she is an expert in contracts, paperwork and regulations in Spain and Europe.
Visit Ancasta Badalona
Travel to our office in Badalona is simple. The marina is just a 30-minute taxi ride from Barcelona airport, receiving flights from all over Europe several times a day. This makes it ideal for boat owners wanting an easy-to-get-to overseas mooring where they can cruise in comfort throughout the year.
T: +34 657 192 411
T: +34 695 810 994
E: [email protected]
ancasta.com/barcelona
Contact your local Ancasta office