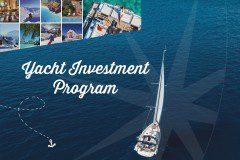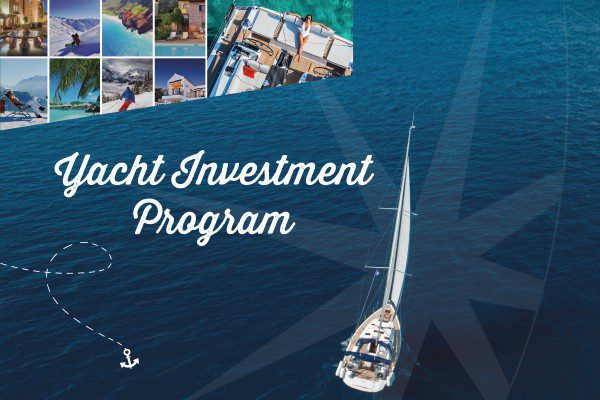 Navigare Yachting
INVESTMENT OPPORTUNITY
Own a yacht with
zero maintenance and make a return!
Your own yacht in a beautiful location with no maintenance cost, free worldwide holidays for up to seven years AND a guaranteed income…. Sound too good to be true?
Introducing a rare yacht investment program with Ancasta and Navigare Yachting.
Ancasta has partnered with Navigare Yachting, founded in 2001, to act as its UK agent to promote charter management and yacht investment programmes in the UK.
Benefits summary:
Navigare Yachting is one of the top four charter companies with over 250 yachts in management worldwide. A friendly Swedish-based company with a strong commercial background. "We exist to serve our clients with passion in heart, professionalism in operations, and unforgettable sailing experience in mind"
Choose from a broad range of yachts – Beneteau, Jeanneau, Lagoon, Hanse, Nautitech, Bavaria and Fountaine Pajot.
Select one of many primary operating destinations: BVI's, Croatia, Greece, and Thailand.
Purchase the boat outright and receive up to 12% of your yacht purchase price per annum for up to seven years, guaranteed.
Alternatively, select one of two finance options, whereby a lower initial investment is made at the outset, and a stage payment towards the end of the term, total investment circa 55% of the original purchase price.
Benefit from a total solution of up to seven years of cost-free yacht management and turn-key boat usage, zero hassle. All costs are covered, including insurance.
Unique yacht and resort holiday programme through Navigare's exclusive concierge service. Applies to yachts, beach and ski resorts and other holiday destinations.
Choose to sail your own yacht or another from any of Navigare's worldwide locations at any time throughout the term.
Typical owner benefits amount to 4 – 6 weeks per annum according to season, using a flexible "points" system. You can even use up spare points to enjoy the occasional weekend break.
On-line maintenance logbook and works programme to view your own yacht's technical history and follow Navigare's extensive servicing and winterisation schedules, helping residual values to stay strong, historically 55%-70% of original purchase price.
A detailed phase-out schedule will ensure your yacht is returned to you to an exacting standard at the end of the term.
Become part of a successful and growing club, where many investors have become repeat owners who will be happy to share their experiences with any potential investor.
Many owners choose to upgrade their yacht part-way through the programme. This provides opportunities for new owners to enter the programme on pre-owned yachts already in the fleet, for a lower initial price and a shorter term.
To explore all the options available through this unique partnership, contact us via the form below or call: +44 (0) 7776 649753