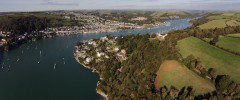 Dartmouth Cruising Guide
Where To Go Sailing In Dartmouth
If the West Country is on your list of places to explore, make sure to call into Dartmouth on your travels. Perched on the steep hillside of the River Dart estuary, Dartmouth is a stunning little town in Devon with plenty to see and do both on land and at sea. Venture down the river for stunning views of rolling hills and pretty riverside villages or enjoy a relaxing day or two exploring Dartmouth's plethora of activities and foodie treats on foot. Here is our quick guide on where to go sailing in Dartmouth to help inspire your next West Country on-water adventure…
Dartmouth Cruising Guide – Places to Visit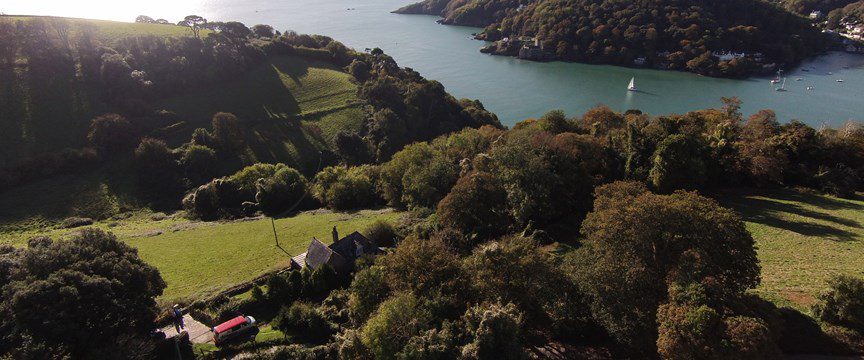 Dart Estuary
Venture further up the River Dart to explore the beautiful Dart Estuary. On the rising tide, most vessels can sail up as far as Totnes via stunning scenery, historical sites, great pubs and quiet mooring spots. A quaint little village about halfway between Dartmouth and Totnes, Dittisham is a lovely place to stop, relax and enjoy a decent drink and some good pub grub. Anchorstone Cafe is popular for its local produce and fantastic seafood. Or if you fancy a bit of culture, why not take the ferry to nearby Greenway Quay to visit Greenway House, once the private holiday home of Agatha Christie which is now owned by the National Trust. Continue on up the river to visit the busy medieval town of Totnes where you'll find lots of independent shops and cafes to enjoy or stop off at Sharpham Vineyard to savour their locally produced award-winning wine and cheese.
Salcombe and Kingsbridge
Salcombe is about 15 nautical miles from Dartmouth. A very picturesque harbour steeped in history, Salcombe forms the entrance to the Kingsbridge Estuary and is a popular destination for visiting yachtsmen. On land, you'll find a charming high street lined with artisan shops and well-loved nautical brands. Plus, don't miss the Salcombe Dairy to savour a locally made frozen treat and take a coastal walk to enjoy the beautiful sea views. If your vessel is small enough, why not take a trip up to the small yet bustling market town of Kingsbridge where you can enjoy fine local food and browse an eclectic mix of shops.
Brixham
Head northeast out of Dartmouth harbour and you'll soon come across the busy fishing town of Brixham. Renowned for its pivotal role in establishing the UK's fishing industry in the Middle Ages, its fishing activity remains strong and the state-of-the-art fish market is a hive of activity. A popular English Riviera town, Brixham is also popular with tourists. With a full-size replica of Sir Francis Drake's ship, the Golden Hind, right in the centre of Brixham harbour the kids will be kept entertained for hours, or if you fancy something a little more peaceful, head up to Berry Head for a stunning coastal walk with beautiful clifftop views over the bay and explore the Napoleonic fortress and lighthouse.
Things To Do
For those of you who enjoy a bit of retail therapy and gastro delights, Dartmouth town is full of little shops and cafes as well as excellent bars and restaurants. Head to the bustling and friendly Alf Resco Cafe for the best breakfast in town or indulge on posh fish and chips from the popular local fish and chip shop chain, Rockfish, for lunch or dinner.
If you fancy a bit of adventure, the intermittent whistle of the Kingswear steam train will take you back to a bygone era with its puffs of white smoke trailing majestically along the river's edge, winding along the 7 scenic route to Paignton. Jump aboard at Kingswear to explore the area by steam.
Alternatively, stay in Dartmouth and keep the kids entertained with a spot of crabbing on the harbour wall, an activity that has become a highlight of the town, or make a splash with a sea kayaking trip along the river.
If you want to stretch the legs, take a scenic walk up to Dartmouth Castle and enjoy cream teas at the riverside cafe overlooking the stunning harbour entrance, or carry on a few more miles around the headland to visit the beautiful Blackpool Sands beach. Alternatively, you could sail around and drop anchor here for a swim in the clear blue waters.
What's On
Dart Music Festival
Dartmouth comes alive to the sound of music during the Dart Music Festival. From jazz and swing to blues and soul as well as reggae, rock, folk and plenty more, there are performances to suit all music tastes. All of the events are free to attend and take place in various venues around the town including Dartmouth Yacht Club, Bayards Cove Fort and the main Bandstand. Enjoyed by all ages, this vibrant festival attracts people from near and far every year.
Dartmouth Regatta
Dartmouth Regatta is one of the area's biggest events of the summer. Taking place over the August Bank Holiday weekend the event is hugely popular with locals and visitors alike. From sailing and rowing to running and swimming, as well as ice cream eating and crab fishing competitions, there's something for all of the family to enjoy. Take a spin on the teacups in the fairground or sit back and enjoy the bandstand entertainment with an ice cream before being wowed by spectacular air displays. Plus, don't miss the magnificent end of regatta fireworks on the Saturday night.
Dartmouth Food Festival
If you love trying new food and drink, the Dartmouth Food Festival is one event not to miss. A jam-packed schedule full of food workshops, demonstrations, seminars and tastings is on offer to dedicated foodies. Whether you choose to indulge your sweet tooth with some fudge making or want to learn more about food and beer matching, there's something to whet everyone's appetite. Most of the events are free to join but book your place in advance to avoid disappointment.
Find Out More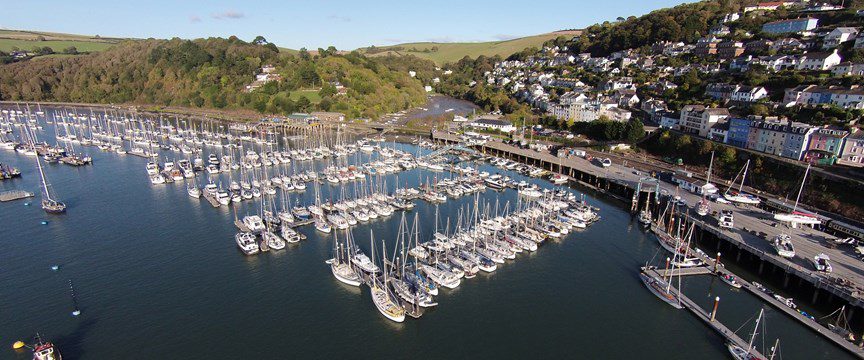 Our friendly team at the Ancasta Dartmouth Office invite you to visit them if you're passing by and if you have any questions about the local area. We have plenty of boats available to view in this stunning part of the country too so pop in to find out more.
For more information, Email Ancasta Dartmouth or call on: +44 (0)1803 752 498 or click ancasta.com/dartmouth