Bow and Stern Boat Thrusters
Making boat handling and maneuverability simple
Bow, stern, and side thrusters can significantly aid boat handling and maneuverability, especially when docking or leaving a pontoon. We supply and fit a range of thrusters including water-jet systems from Jet Thruster and tunnel and retracting thrusters from Lewmar. Whether you need a bow thruster for a bit of extra control or want a complete bow and stern thruster system to make manoeuvring your boat in a marina less stressful, our boat refit team has the skills and experience to carry out the work to a high standard.   
Jet Thrusters
Ancasta Yacht Services is the official UK Distributor for Jet Thruster. Whether you need spare parts or want a complete Jet Thruster system fitted, we'll find the best solution for your boat. Manufactured by Holland Marine Parts in Dordrecht, the Netherlands, Jet Thruster is designed to simplify the docking and manoeuvring of boats large and small, monohull and multihull. The unique Jet Thruster system uses water pressure to create powerful jets of water that instantly push the yacht where you want it to go.

Why Choose Jet Thruster?
Simple To Use
Simply push the joystick or button to port or starboard, and the boat will move in that direction. The power is instant, helping to counteract the effect of the wind or tide and pushing your yacht away from the dock or moving it within a tight space with ease.
Quiet and Discrete
The high-quality bronze impeller reduces cavitation, meaning Jet Thruster products are extremely quiet; say goodbye to noisy thrusters and enjoy docking with complete discretion. The pump can be located away from the jet location, in the saloon for example rather than under a berth.
Flexible Bow and Stern Thruster Combinations
The Jet Thruster range offers a variety of solutions, including bow, stern and combi thrusters. The pump unit can be positioned anywhere below the waterline. Plus, the two-way pump outlet allows you to have a bow and stern thruster with a single unit.
Good For Shallow Drafts
Unlike traditional thrusters, Jet Thruster nozzles only need to be 2-3 inches below the water to work. So, if you have a shallow draft boat such as a multi-hull, we can fit thrusters in the optimum position, even if it's right at the back of the stern where the hull is barely in the water.
No Drag
Jet Thruster nozzles fit almost flush with the hull, so the drag is minimal and much less than a standard thruster fitting. This improves your efficiency when motoring and helps you to go faster when sailing.
Simple Installation
Corrosion-free, high-quality composite and stainless steel thru-hull Jet Thrusters are straightforward to fit. We do not need to install a tunnel, like traditional thruster systems, so no fibreglass work is required. We simply cut out a hole in the hull and use a PU-Sealant such as Sikaflex 291i to glue the fittings in place.
Low Maintenance
Jet Thruster products are safe and reliable with no moving parts in the water. They also require less maintenance than other thruster systems, and can be serviced while your boat is in the water.
Corrosion-Resistant Parts
Jet Thruster products are made from high-quality Stainless Steel 316, or high-grade composite materials that are certified to meet industrial standards; all through-hull fittings are ISO 9093 and ABYC Certified.
Lewmar Thrusters
We are an Approved Gold Installer for Lewmar tunnel and retracting boat thrusters. Lewmar's revolutionary TT propeller generates even thrust in both directions for maximum control and manoeuvrability, and are extensively tested to ensure smooth, efficient and quiet performance.

Lewmar Tunnel Thrusters
Lewmar's TT tunnel thrusters make docking simple. Featuring a revolutionary TT propeller that produces even thrust in both directions for maximum control and manoeuvrability, Lewmar's thrusters are extensively tested to ensure smooth, efficient and quiet performance.
Tunnel thrusters require a tube to be fitted into the boat's hull. In the case of a bow thruster, two holes are cut out either side of the bow, under the waterline, and the tube is inserted and laminated into place. Ancasta Yacht Services in-house laminating team are well-equipped to carry out the work and can advise on the best position for the tunnel thruster system.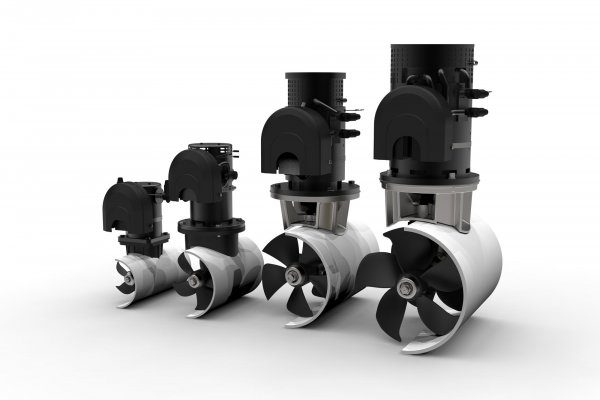 Lewmar Retracting Thrusters
Lewmar's TT retracting thrusters provide the same outstanding performance as standard tunnel thrusters, with even thrust in both directions and excellent control, but can be fitted to low-draft vessels.
The low pivot mechanism minimises the amount of internal space required to fit the unit, and allows maximum tunnel immersion. The flange can be adjusted to any hull shape, and the captive nut allows effortless fastening from the top of the unit for easy installation.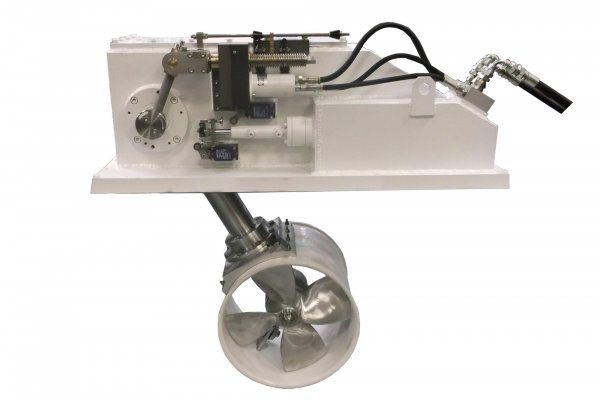 Ancasta Yacht Services Ltd
Port Hamble, Satchell Lane, Hamble, Southampton, SO31 4NN
The Port Hamble AYS Office with stunning views overlooks the River Hamble.
This is a prime location in the beautiful breathing space between the cities of Southampton, Winchester and Portsmouth.
Ancasta Yacht Services:
T: +44 (0)2380 454 111
Ancasta Yacht Services Enquiry Form