Lewmar Epsilon Anchor


Nothing beats a night in a secluded bay, but to enjoy it fully you need to have absolute faith in your ground tackle. That's why every one of Lewmar's anchors are manufactured to the highest standards and to a design perfected over many decades of research. With a Lewmar anchor on the end of your chain you can sleep soundly whatever the weather.
To celebrate Ancasta Yacht Services being a registered Lewmar "Super Installer", we are offering a 20% discount when you upgrade to a stainless-steel Epsilon anchor.
To take advantage of this offer, please contact: +44 (0)2380 454 111 to discuss your requirements quoting "Epsilon offer".
Lewmar also offer an extensive range of chain stoppers and Devil's claw/ roller/ stoppers.
Stainless Steel - Lewmar Epsilon Anchor
The Epsilon super-high holding power anchor builds upon the legendary Delta® anchor's robustness and quality. Its concave fluke and ballast keel ensure market-leading holding power and rapid setting, while maintaining self-launching characteristics with Lewmar bow rollers and retaining the same shank geometry as the original Delta®.
Time-proven materials are used throughout the range: manganese steel or 316 stainless steel for maximum strength.
Super-High Holding Power
Stainless steel
Anti-snagging design
Optional roll bar for sailboat application
Full range from 6kg – 63kg
Ballasted tip for fast setting
Fully compatible with Lewmar bow rollers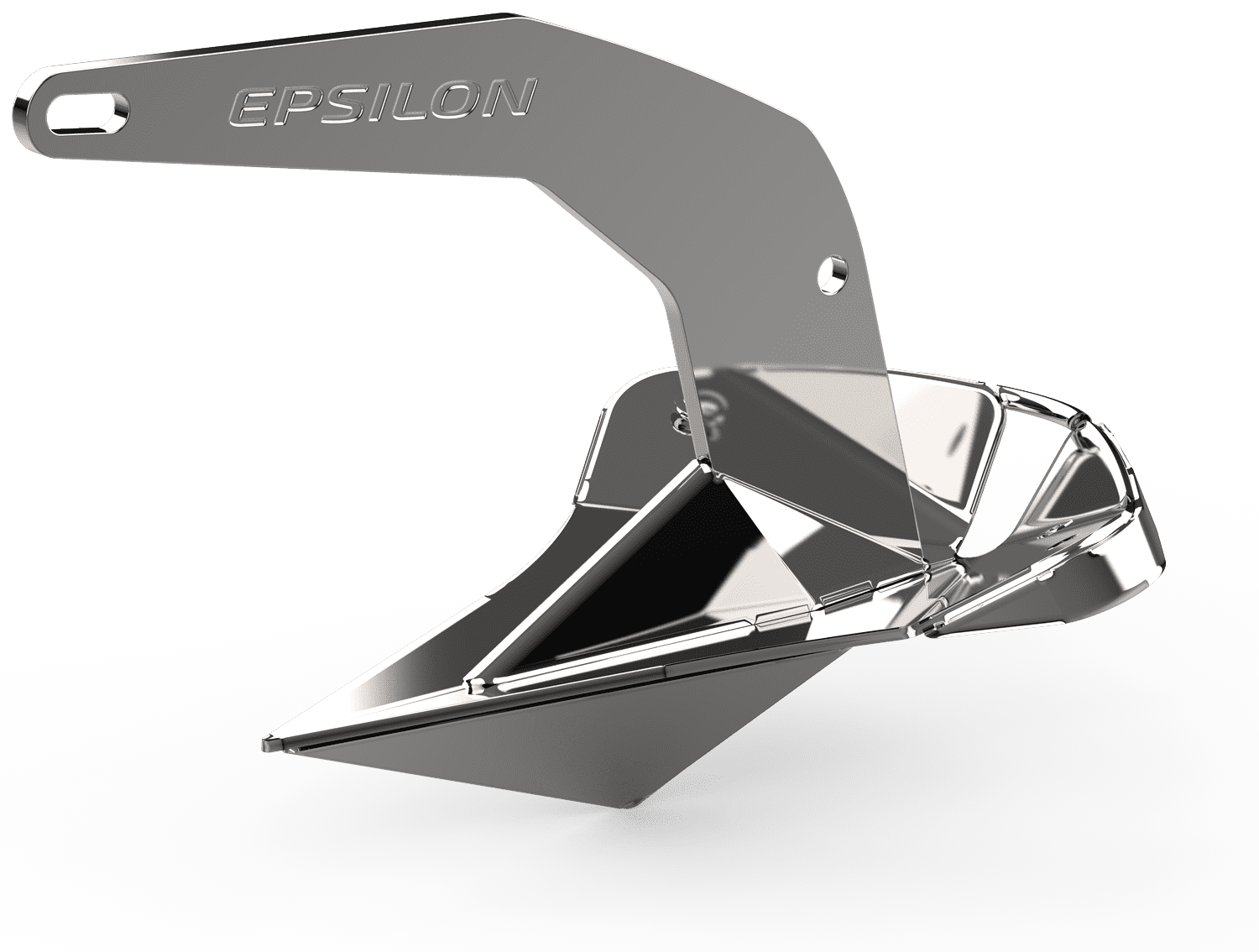 Ancasta Yacht Services Ltd
Port Hamble, Satchell Lane, Hamble, Southampton, SO31 4NN
The Port Hamble AYS Office with stunning views overlooks the River Hamble.
This is a prime location in the beautiful breathing space between the cities of Southampton, Winchester and Portsmouth.
Ancasta Yacht Services:
T: +44 (0)2380 454 111
Ancasta Yacht Services Enquiry Form