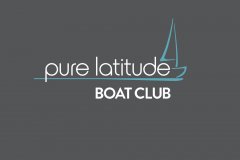 Pure Latitude – Boat Club
Want to try before you buy?
Enjoy access to a new Beneteau Oceanis 30.1 for a full year!
Pure Latitude Boat Club offers flexible and cost-effective access to a new Beneteau Oceanis 30.1. Commit for just a year at a time, and boating has never been more flexible.
It's a great way to regularly get out sailing on the boat you are thinking of purchasing in the future.
Their range of membership options provide flexible, hassle free boating in a friendly and supportive environment. Their teams are on-hand offering knowledgeable support, RYA training and an exciting programme of events throughout the year.