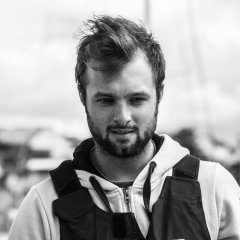 La Solitaire URGO Le Figaro 50th Anniversary
First impressions of the Figaro 3 from British Figaro Skipper Alan Roberts
30 May 2019
This year welcomes the 50th edition of the La Solitaire URGO Le Figaro. This infamous offshore race challenges skippers to sail around a course of 2,000 nautical miles with four stopovers, single handed – a race not for the faint hearted!
To make things even more challenging, this year will see competitors racing in the new Figaro 3 for the very first time. The first production one-design foiling assisted monohull ever to have been built, and fifteen percent faster than its predecessor, the Figaro 3 features inward-facing foils and is set to be a significant turning point for the class. Plus, with the first Figaro 3's only being delivered at the start of this year, all of the sailors will be beginning the race with similar amounts of experience and knowledge of the boat, creating a more level playing field than in previous years.
One British sailor taking on the challenge is Alan Roberts. At only 29 years old Alan is already a seasoned La Solitaire Le Figaro competitor with six races under his belt. Having finished as first Brit in the past four events, he is looking forward to competing in the Figaro 3 in 2019. Having taken delivery of his new boat in January this year, Alan gives us a quick update on his plans and expectations for the year ahead, as well as his first impressions of the Figaro 3…
An Exciting Year Ahead
I am really excited about this season for many reasons. First of all, I will be sailing the brand new Beneteau Figaro 3. With so much to learn and new systems to develop, this will be an interesting season of boat optimisation and adaptation of my own skills and mindset. Another reason is that there will be a very high level of competition on the circuit including multiple Vendee Globe winners, Volvo Ocean Race heroes and more Solitaire champions than you can name! And last, but not least, I am thrilled to be partnering with offshore sailing legend Jerimie Beyou. We will be training together, living together and competing together in the first double handed race of the year.
With regards to La Solitaire, this year's event will be largely based in the Channel. This inevitably means that there will be lots of current and local effects to contend with, and many tucks and turns throughout the course; much like racing in the Solent, Hamble River and Chichester Harbour where I grew up! This will present new challenges for us as sailors and even more so in the new Figaro 3 which draws more depth, has foils and an asymmetric spinnaker setup; we will all have to sail in much different modes than we have been used to in the Figaro 2.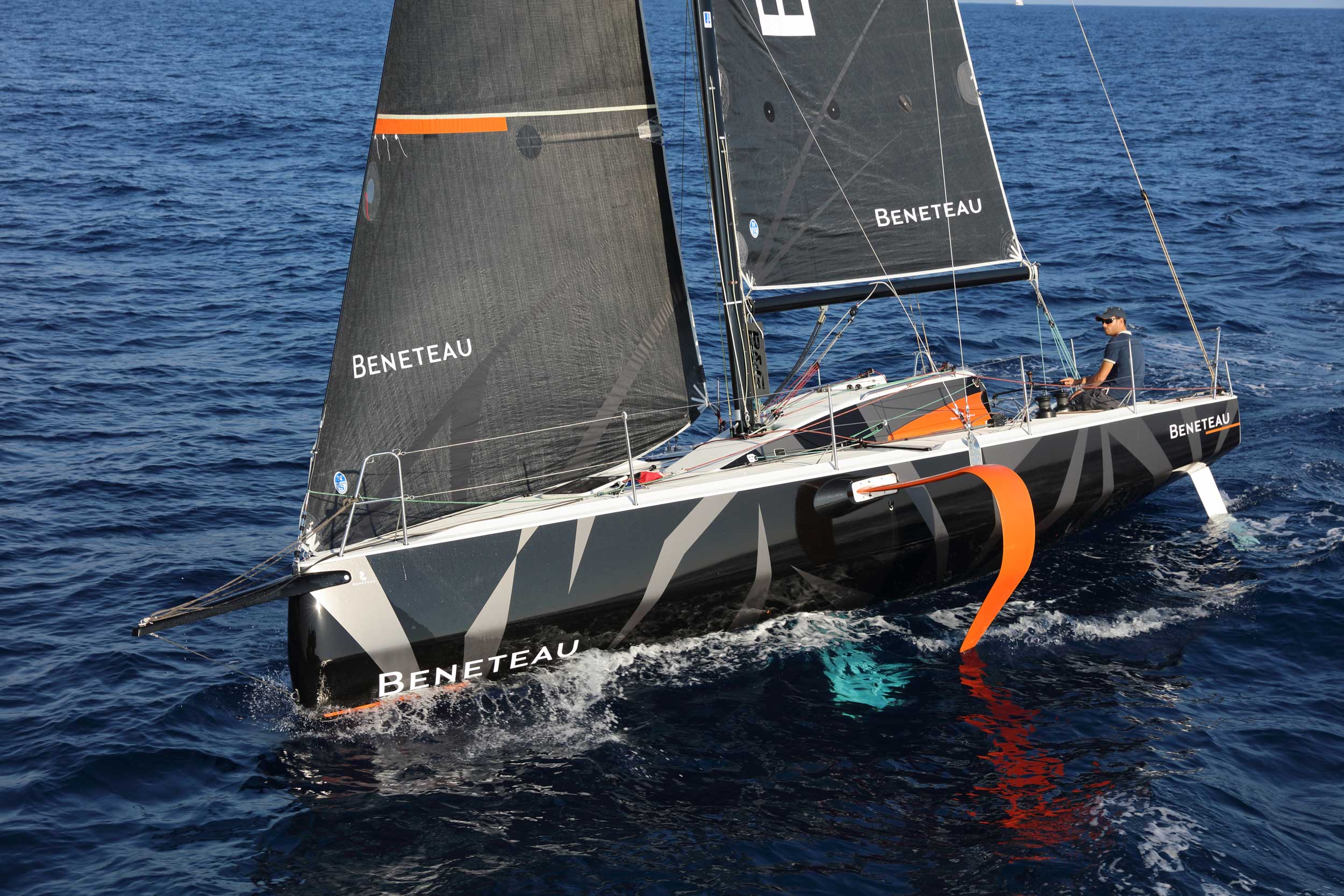 The New Figaro 3
I was very excited to receive my brand new Figaro 3 in January this year. Without delay, we put the boat straight in the water and spent two weeks sailing flat out, learning about the boat and developing the sails package. It is a fantastic opportunity to be sailing in these brand new one design boats in a class that is renowned for its fierce competition. The new Figaro 3 is a game changer for the class and we expect to see a more level playing field this year. Those who can learn and adapt the quickest will certainly see the best results, so I'll be spending as much time on the boat as possible before the season begins.
Whilst the new boats are exciting to play with, they do present some new challenges which I will need to overcome. For starters, the new boats are far more physical than the Figaro 2's; hoisting sails and managing the maneuvers is heavy work as the systems have not yet been optimised for single handed sailing. Furthermore, with no water ballast, the boats are much more sensitive to stacking fore to aft and side to side, but moving 200kg of sails and equipment around a small boat that slams hard on the waves is very taxing on your energy levels. Another test of skill is safely dropping the kite without it catching on the foils - something I and others will need to master in order to stay at the front of the fleet.
In order to optimise the boat for best performance on the water, I will be working very closely with my marine trade partners over the coming months. Doyle Sails have developed a fantastic set of initial sails for the boat and I will be working with some of their best designers to create a second generation package to race with for the remainder of the season. Harken will assist me in making sure all of the deck gear and systems are thoroughly serviced and running smoothly. As in previous years, Marine Results are on hand to scan and NDT the rig and foils as well as construct all of the running rigging, ensuring that we have the best and most reliable equipment onboard. Exposure Lights will develop trim lights for the new asymmetric sails and Epsilon Optics will calibrate the foils for best efficiency and optimum performance.
Aiming High
This year's Figaro season is anyone's game. My main objective is to learn as much as possible and discover the new boat before putting it to the test under race conditions. Not only are the new boats harder to sail than the Figaro 2's, they also have more sails to play with and with so many great sailors in the class this year, being anywhere near the top bunch of the fleet will be a good result. Getting to the finish line without breaking anything or damaging any parts of the boat will also be a good achievement, but I will be pushing hard for a good result and, with my previous experience, I would be really pleased with a top 10 placing.
In addition to La Solitaire, I will also be training hard for the Douarnenez Horta Azores race in the summer and the Tour of Brittany in September.
Looking further ahead, my aim and ambition stays firmly focused on being on the startline of the Vendee Globe in 2024. With this in mind I am actively looking for a sponsor who would like to work with us to build a competitive campaign that will enjoy good results and worldwide media attention. Another opportunity that has been thrown into the mix is the introduction of the Two Person Keelboat Offshore sailing class at the Paris Olympic Games 2024. Going to the Olympics would be a dream come true and this new class makes it a real possibility. It is expected that the racing will be similar to the Figaro format, so my continual involvement and training in the Figaro, alongside some of the best sailors in the world, will be ideal training for a possible Games campaign.
Support Alan
To support Alan and follow his adventures in the new Figaro 3, visit his website alanrobertsracing.com or connect with him on social media https://www.facebook.com/AlanRobertsRacing.
Follow The Race