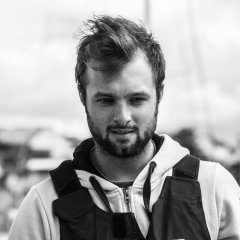 La Solitaire URGO Le Figaro
Quick Q&A British Figaro Skipper Alan Roberts
26th August – 14th September 2018
This year sees the 49th edition of the La Solitaire du Figaro. This infamous offshore race challenges skippers to sail single handed around a course of 2,000 nautical miles with four stopovers – a race not for the faint hearted!
This milestone edition of the event will be the last time that the skippers race the long-standing Beneteau Figaro 2. Launched in 2003, over 96 Figaro 2 boats have been produced and they have traversed a colossal 180,000 nautical miles in total.
Next year, for the event's 50th anniversary, skippers will race the brand new Figaro 3 which is the first production foiling one-design monohull ever to have been built. Fifteen percent faster than its predecessor, the Figaro 3 features inward-facing foils and is set to be a significant turning point for the class.

Leg 1= 570nm
Le Havre to Baie de Saint-Brieuc

With two channel crossings, one from the Northern Brittany coastline to the South Coast of England, and the second passing Wolf Rock back to France, there will be plenty of tide, headlands and local effects to contend with, and the possibility of tidal gates coming in to play.
Leg 2= 520nm
Baie de Saint Brieuc to Ría de Muros Noia

An offshore leg with a crossing of the Bay of Biscay, finishing up around Cape Finisterre of Spain. The winds can be extremely light here at night time so the skippers will have to carefully read and play the weather
systems across the bay.
Leg 3= 440nm
Ría de Muros Noia to Saint Gilles Croix de Vie

The start could be difficult with thermal winds along the Spanish coast before crossing of the Bay of Biscay where the game will become open to play of the weather systems. This leg ends with a sail inside some of the islands off the French coast that can often have tricky and interesting wind and tidal effects.
Leg 4= 165nm
Saint Gilles Croix de Vie to Saint Gilles Croix de Vie
24 hours leg "Vendée Massif Marine

The final leg is a quick sprint just 24 hours after arriving in from Leg 3. All of the boats will be in close contact so it will be a real test of endurance.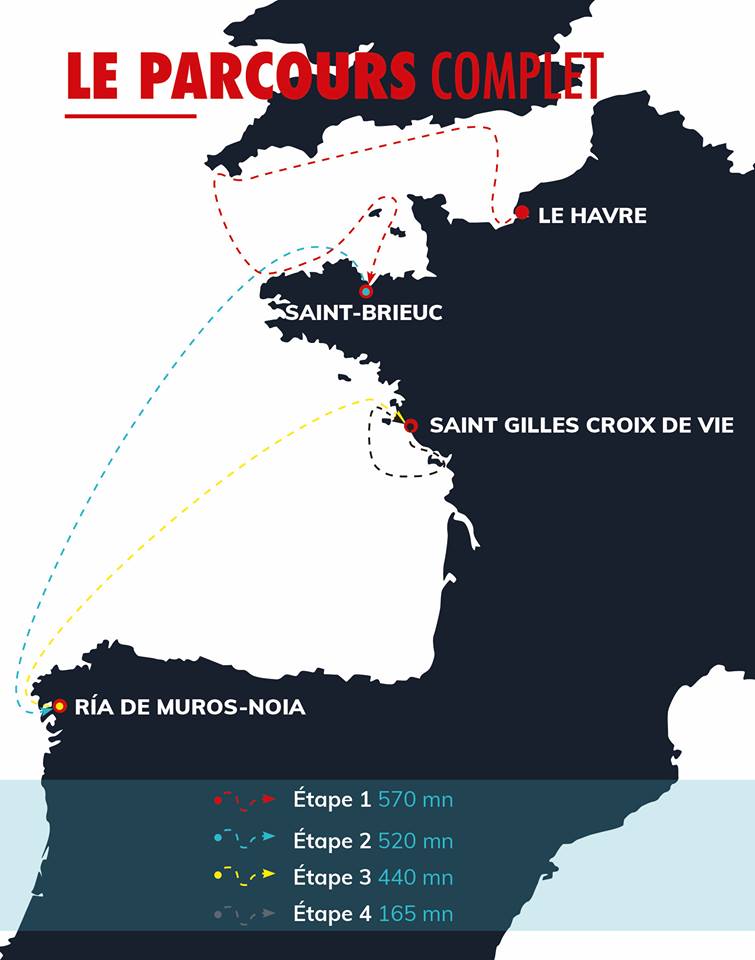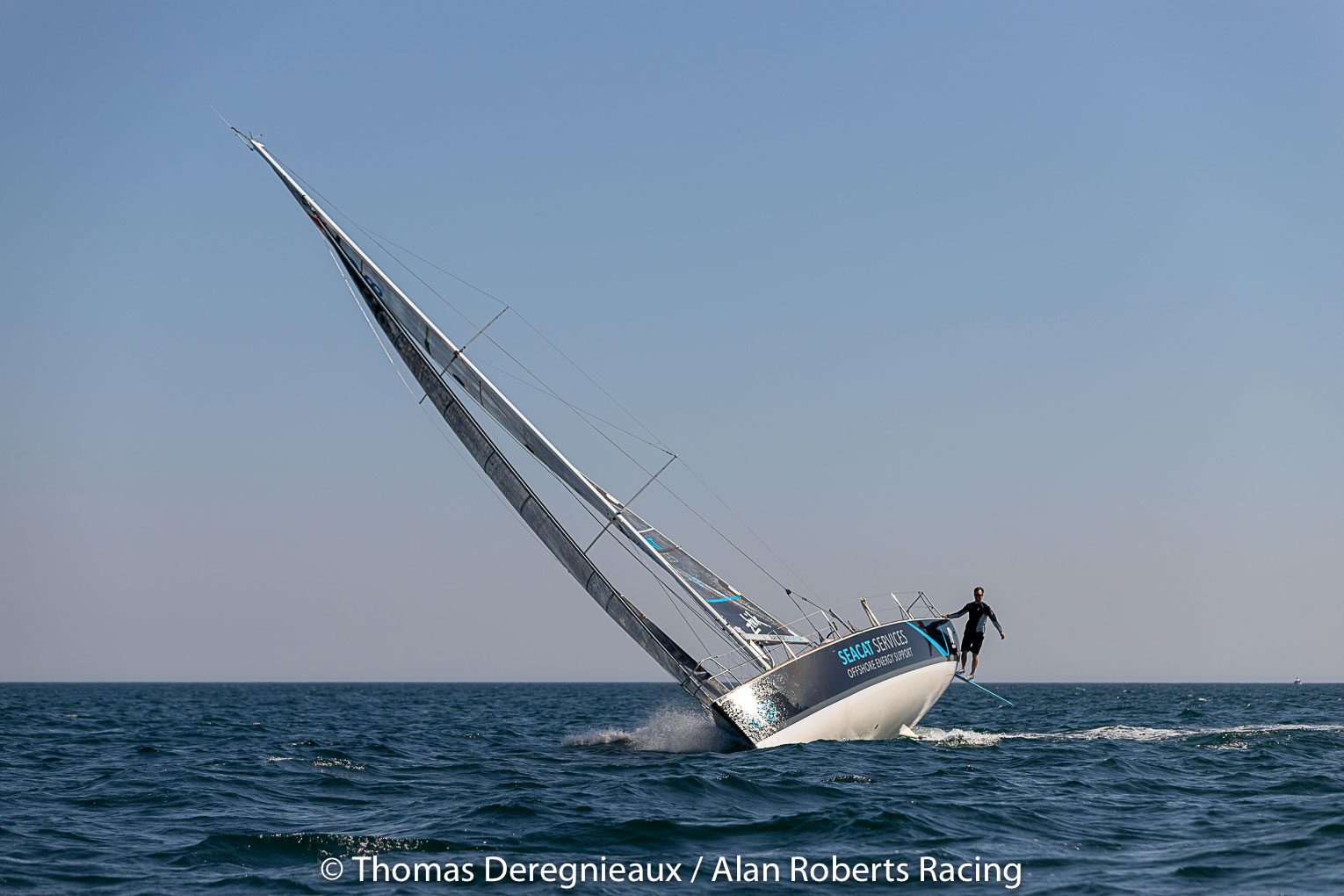 Quick Q&A British Figaro Skipper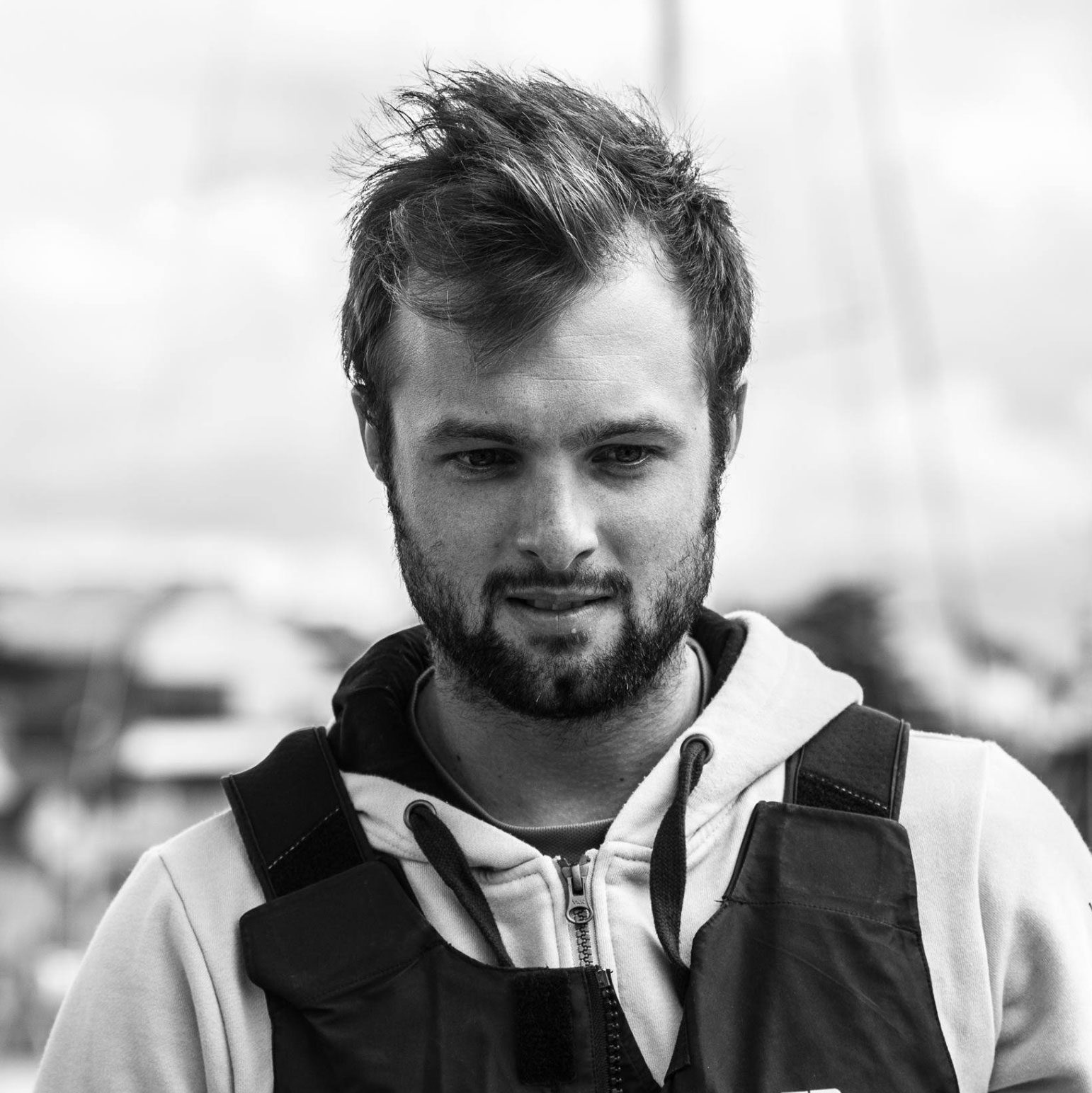 Alan Roberts

At only 28 years old Alan Roberts is already a seasoned La Solitaire Le Figaro competitor with five races under his belt already. Having finished as first Brit in the past three events, he is aiming to push even harder this time around and make the most of the last year of the Figaro 2 before transferring to the foiling Figaro 3 next year. Alan has had a great season so far, finishing third in the recent Solo Concarneau Trophée Guy Cotton, only five minutes behind first place and just 30 seconds behind second place, so his odds look promising - good luck Alan!
How did you get into solo Figaro sailing?

I have always wanted to race offshore having watched and had close contact with the Vendee Globe and Volvo Ocean Race. My first Figaro opportunity was when I had the chance to deliver a Figaro for a friend after he finished the Solitaire du Figaro in 2013. I was instantly hooked. I then went on to be accepted into the Artemis Offshore Academy with whom I raced in 2014. This gave me a great opportunity to get into the class and a huge amount of training under my belt. Having loved the experience and wanting to better my results, I went out on the hunt for my own sponsors so that I could continue to compete in the race. Since then I have had a variety of sponsors, private individuals and partners who have supported me in my goal and to whom I am very grateful. My current sponsors are Seacat Services, Marine Results, Kilchoman Whisky, Zhik Clothing, Exposure Lights, Harken, Crewsaver, Suvitech, Sealskinz and Boat Electrics and Electronics.
What are your expectations for this year's La Solitaire Le Figaro?

Having been training hard all winter, sailing, increasing my fitness and strength and working on the physiological side, I have developed and advanced a huge amount and feel in great form. The same can be said for the boat. After an extensive winter program she has come out lighter, more reliable and, with many small details improved, all around ready for the race season. The results from this hard work is already visible with podium finishes in Championship du France races (the first time ever for a British sailor) and regular top 10 results. My aim, as always, is to finish. But, that being said, a top 10 seems very possible in the Solitaire du Figaro and would be a fantastic result this year. If all aligns well, a top 5 would be an incredible result.
What are your feelings about progressing into the Figaro 3 next year?

I am extremely excited for the arrival of the Figaro 3. I believe the boat will be a great platform for one design racing at the forefront of modern technology. It will bridge the gap towards the foiling IMOCA 60 class, providing a good transition base. It is a challenge that will also be of interest to IMOCA sailors and we expect to see many legends of these big boats stepping down into the Figaro 3 to have a taste of the new boat.

The boat will become a great leveler in the class, all of a sudden the slate will be wiped clean, and one of the key advantages of the more experienced sailors will be taken away. We will all be learning the boats, we will all have to develop the sails and sailing techniques as quickly as possible to get the boat going fast and well over a range of conditions in a short period of time; a challenge I can not wait to take on. Historically it takes many many years to win the Solitaire du Figaro as experience is key. The opportunity that this new boat presents is a great one to be involved in.
Support Alan

Find out more about Alan's Figaro campaign via his website
www.alan-roberts-racing.com and follow him on Twitter and Facebook for the latest race updates. Alan is also looking for sponsors and partners to join in with his Figaro 3 adventures in 2019, with a view to launching a Vendee Globe campaign for 2024.
Follow The Race