A new generation: The Prestige F4
World Launch at Cannes Yachting Festival
Introducing the all-new Prestige Yachts F-line.
Since its launch in 1989, the Prestige Yachts Flybridge Line has become renowned for its range of refined motor yachts featuring plenty of space, light and excellent finishes throughout.
Evolving from the second-generation flybridge line, we now welcome the Prestige F4 to the collection. The first model of a new and improved F-Line range from Prestige Yachts, this new configuration not only features everything that we've come to expect from Prestige, such as 360° panoramic views, copious natural light, innovative layouts with galleys positioned aft, and plenty of comfortable and functional lounge areas inside and out, but it also boasts a new hull design, refined elegance and a timeliness silhouette, marking the beginning of a new movement in distinguished flybridge living.
To find out more about the fantastic new Prestige F4, please join us at Cannes Yachting Festival, or contact our Prestige Brand Manager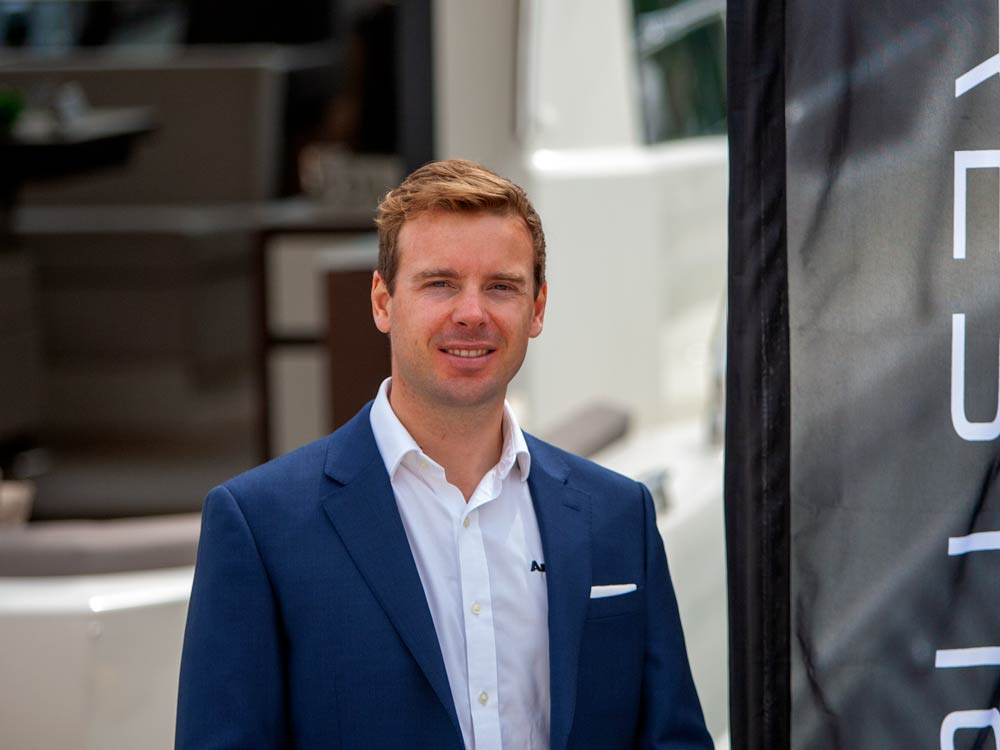 For more information, contact: Sam Room
Prestige Brand Manager
Sam has spent a lifetime on the water from dinghies at a young age through to yacht racing whilst at Edinburgh University. Prior to joining Ancasta, Sam worked as deck crew onboard a super yacht travelling all over the Mediterranean, Caribbean and the Bahamas racking up three transatlantic crossings.
For the past few years, Sam has been managing the busy brokerage office in Port Solent as well as being a key member of the Prestige Yachts sales team.
As a qualified yacht master, keen kitesurfer and windsurfer, he is at home by the coast and in his role as Prestige Brand Manager, would be delighted to help you to explore the extensive Prestige Motor Yacht range.
+44 (0)2380 450 000
[email protected]