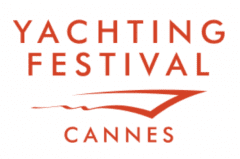 Cannes Festival of Yachting 2018
The Yachting Festival in Cannes is held annually in September in the bay of Cannes. This year's show runs from the 11th – 16th September and being the first of the season, many boats and yachts are presented as a World Premiere. As a result Cannes is Europe's leading in-water boating event with all the major brands attending.
The show is open: Tuesday 11 to Sunday 16 September 2018 from 10 am to 7pm.
Late opening until 10 p.m. Friday 14 September.
Closed at 6 p.m. on Sunday.
This year is an exciting year for the brands represented by Ancasta due to the volume of new models that will be available to view for the first time and many with the opportunity to sea trial. If you are in the market for a new power or sail boat, there is no better event to view the comparative ranges side by side at the same stunning venue.
List of boats on show:
Multihull Area
McConaghy MC60 CAT
Lagoon 630 Motor Yacht
Lagoon 77
Lagoon 52F
Lagoon 50
Lagoon 450F
Lagoon 42
Lagoon 40
---
Prestige 680s (Available for sea trial)
Prestige 680
Prestige 630s (In the bay and available for sea trial)
Prestige 630
Prestige 590 – WORLD LAUNCH
Prestige 520
Prestige 460


---
Beneteau Oceanis Yacht 62
Beneteau Oceanis 55.1
Beneteau Oceanis 51.1
Beneteau Oceanis 46.1 – Joint World Premier
Beneteau Oceanis 41.1
Beneteau Oceanis 38.1
Beneteau Oceanis 31.1
Beneteau 18 – Joint World Premier
Beneteau 24 – Joint World Premier


---
Beneteau Gran Turismo 50
Beneteau Gran Turismo 46
Beneteau Gran Turismo 40
Beneteau Swift Trawler 47 – Joint World Premier
Beneteau Swift Trawler 44
Beneteau Swift Trawler 35
Beneteau Antares 36
---
CNB 66
CNB 76