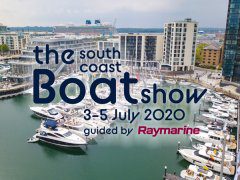 The South Coast Boatshow 2020
The UK's boatshow designed for boat buyers!
Now in its second year, the South Coast Boat Show is set to be THE event for buyers who are looking for a calm, informative and productive environment to view product on the water. The show is designed to create quality time aboard for discerning buyers who are looking to explore the finer details of the models they are considering. With expert members of the Ancasta team on-hand throughout the weekend, there is no better venue to ask the questions, really consider the ownership options and find your next boat!
On show at this years event will be:
Beneteau Swift Trawler 35
Beneteau Swift Trawler 41 – UK Premiere
Beneteau Gran Turismo 32 – UK Premiere
Beneteau Oceanis 30.1
Beneteau Oceanis 41.1
Lagoon 42 – tbc
The Ownership Solutions team will also be at the event if you are keen to find out more about Shared Ownership, Investment Programs or even Charter options.
For more information, please contact Ancasta on +44 (0)2380 450 000 or email: [email protected]
HOTEL OFFER – The Harbour Hotel in Ocean Village is Southampton's only five-star hotel and is located on site for the South Coast Boat Show. We have teamed up with them offering visitors to the show 15% off any room booking made for the 3rd – 5th July 2020.
If you are planning to visit the show and wish to make use of this hotel offer, simply book via: https://www.harbourhotels.co.uk/southampton using our code: BSEXHIB.
To view the South Coast Boat Show website, see: HERE
Book your appointment to view