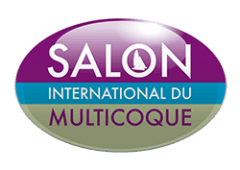 LA GRANDE MOTTE, France
24th - 28th April 2019
THE INTERNATIONAL MULTIHULL BOAT SHOW 2019
Now in its tenth year, the International Multihull Boat Show was created to display multihulls afloat, in a dedicated place and in an exclusive manner.
This event in La Grande Motte is the greatest platform to exhibit catamarans, trimarans, both sailing and motor.
The diversity of the exhibited multihulls makes this a world event and a major event of the nautical calendar. Ancasta are proud to be displaying the following models from McConaghy Multihulls and Lagoon Catamarans:
Ownership Solutions
For those who can't quite justify outright ownership at this point in their lives, we will be on hand with our selection of Ownership Solutions including both Shared Ownership and Charter Investment. Both programs on offer can be tailored to suit your needs, so book your appointment today and we will find you the perfect boat, in the perfect location, with the flexibility to fit in with your lifestyle.
Dates and times
From Wed 24th April to 28rd April 2019
From Wed to Sat: 10 am to 7 pm
Sunday: 10 am to 6 pm
Admission fees
Standard fee: 9€
Pass 5 days : 20€
Location
Western hard standing area in the harbour
La Grande-Motte (Hérault),France
To book an appointment at this years show – contact: [email protected]