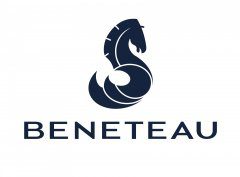 The Beneteau Cup 2020
Welcome to the Beneteau Cup 2020
At 2 pm (12 pm UTC) on May 21st, BENETEAU will fire the starting gun of the new version of its renowned BENETEAU CUP, which will be taking place on the Virtual Regatta platform this year.
We are inviting you to skipper the new Oceanis 40.1 in a 500 miles virtual loop around the Balearic Islands, with the start and finish taking place at the Beneteau sea trial base in Port Ginesta, Spain.
Virtual Regatta is a free on line strategic game that is very popular with sailing enthusiasts during races such as the Route du Rhum and the Vendee Globe. Enjoy plotting the best course according to weather systems and getting the most of the boat's performance. It is a great way to share our passion for sailing, though of course we would have preferred to compete in the water!
The BENETEAU CUP is open to the public and to the entire Virtual Regatta community of over 500,000 members. It represents an opportunity to race on board the latest boat in the Oceanis line, the Oceanis 40.1. Equipped with the First Line pack, the most demanding sailors will undoubtedly be impressed with her performance!
BENETEAU customers and owners to take part in this large friendly Regatta in the Mediterranean by joining the Beneteau owners group using the following registration code: avantgardeinboating
All Beneteau owners taking part in the race will be competing in a special ranking.
Registrations are open on the Virtual Regatta platform:
On the virtual regatta offshore app, available from the App store if you are using an Apple device or on Google play if you are using a device operating on android
We hope to see you at the starting line off Port Ginesta, on Thursday 21st May at 2 O'clock (12pm UTC) on the dot!