Swift Trawler Rendezvous 2017
1 - 3 September 2017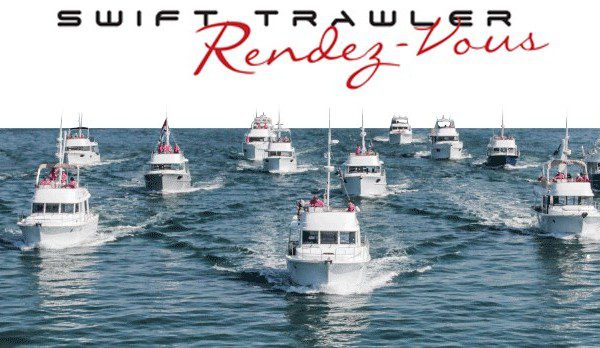 This year's Swift Trawler Rendezvous event is designed as a long weekend of eating and drinking scheduled to coincide with the fantastic Bournemouth Air Festival. The dates are the 1st – 3rd Sept 2017 and it all begins in the Lymington Yacht Haven.
The proposed itinerary (weather permitting):
Friday 1st September           
Gather in Lymington Yacht Haven
Welcome drinks and supper locally
Saturday 2nd September
Skippers brief in The Haven
Depart the Lymington River for Poole Bay
View the air display
Return to Yarmouth for drinks and supper locally
Sunday 3rd September
Depart Yarmouth for Lymington / home ports
If you own a Swift Trawler and are keen to join this year's event and enjoy the guidance of a lead boat, cruising in company and to view this famous Air Show from the comfort of your own boat, contact us by email now or call +44 (0)2380 450000 to reserve your place.
Please advise of your boat name, model and the number of people onboard when booking.