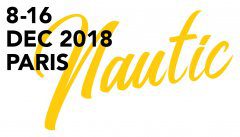 Paris Boat Show 2018
The Nautic in a few words…
The Nautic Paris International Boat Show runs every year at the beginning of December, including all key sectors of the marine industry. It becomes the largest indoor port in France for the duration of the event and one of the most important boat shows of its kind in the world.
From Saturday 8 to Sunday 16 December 2018, you will find all kinds of sailing and motor boats, water sports, nautical equipment, new technologies, boat rental services, tourism and fishing at the Porte de Versailles.
206 184 visitors
300 000 m²
9 days
825 exhibitors
More than 1.000 boats and watercrafts including the following:
Beneteau Figaro 3
Beneteau First 14
Beneteau First 18
Beneteau First 24
Beneteau First 27
Beneteau Oceanis 35.1
Beneteau Oceanis 38.1
Beneteau Oceanis 41.1
Beneteau Oceanis 46.1
Beneteau Oceanis 51.1
Beneteau Gran Turismo 40
Beneteau Gran Turismo 46
Beneteau Gran Turismo 50
Beneteau Swift Trawler 30
Beneteau Swift Trawler 35
Beneteau Swift Trawler 47
Prestige 460
Prestige 520
Lagoon 40
CNB 66
For more information on any of the models listed above or to arrange an appointment – contact Ancasta NOW on +44 (0)2380 450 000.