Palma Boat Show 2018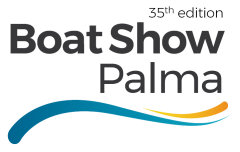 From 27th - 01st of May 2018
The Palma Boat Show 2018 is open from 27th April to the 1nd May.
The Palma Boat Show is the Balearic Island's largest on-water boatshow, held in the Port of Palma, home to the biggest and best infrastructure, industries and specialist technical service networks in the whole of the Mediterranean.
The Ancasta Group are attending this year show as one of the largest local yacht brokers and as the Prestige Motor Yacht dealer for the Balearic region.
The five models on display from Prestige Motor Yachts at this years show are as follows:
– Prestige 460
– Prestige 520
– Prestige 560
– Prestige 630
– Prestige 680
For more information or to book an appointment to view any of the models above, email: prestige@ancasta.com or call Nick Hatfield on: +44 (0)2380 450 017
On the brokerage front, Ancasta Palma are proud to present the Kelly Archer Van der Stadt 78 – Double X.
For more information, see HERE or contact Palma direct on +34 971 719678.
– McConaghy MC50 Catamaran. For those looking for the ultimate in luxury performance catamarans, Ancasta are proud to be presenting the McConaghy MC50 Cat at the 2018 Palma Boat Show. Direct from the multihull show in La Grand Motte, the McConaghy MC50 Cat will be on display and available to view for the duration of the show with sea trials planned from the 2nd May.
For more information and to book an appointment to view, Email: Graham Laver or call on: +44 (0)2380 450 005
Access to the show and the Island is simple, so if you are contemplating visiting this year please contact Ancasta Palma on +34 971 719678 or email palma@ancasta.com to make arrangements to view any of the new or used sailing / motor yachts present at this years show.
Contact Ancasta Palma on: +34 971 719678
Contact the Prestige team HERE
For more information, see here.