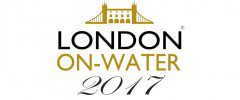 London On-Water 2017
8 - 11 June 2017
LONDON ON-WATER RETURNS TO HISTORIC ST KATHARINE DOCKS FOR ITS THIRD YEAR.
Just a stone's throw from Tower Bridge and The Tower of London, St. Katharine Docks is central London's only marina. London On-Water is London's No.1 floating yachting and boating festival, where yachts and boats can be seen and experienced in their natural element – on the water!
Having undergone a careful refurbishment, St Katharine Docks is a thriving waterside community of leading companies, brands and restaurants and is popular with Londoners and visitors alike.
London On-Water returns for the third year over four days: 8th – 11th June 2017 and on display will be models from most of the leading manufacturers. On the water this year from Friday afternoon will be a stunning Prestige 500, presented by Ancasta and we look forward to welcoming visitors on-board (Berth C09).
Some new features to the show include – a 'Mariner's Retail Village' on Marble Quay, live screening of the America's Cup and the opportunity to take a boat for a spin, together with fine cafés, restaurants and live entertainment.
For more information, SEE HERE
To arrange an appointment to view the Prestige 500 in the heart of London, contact Nick Hatfield: E – [email protected] or call:+44 (0)2380 450017