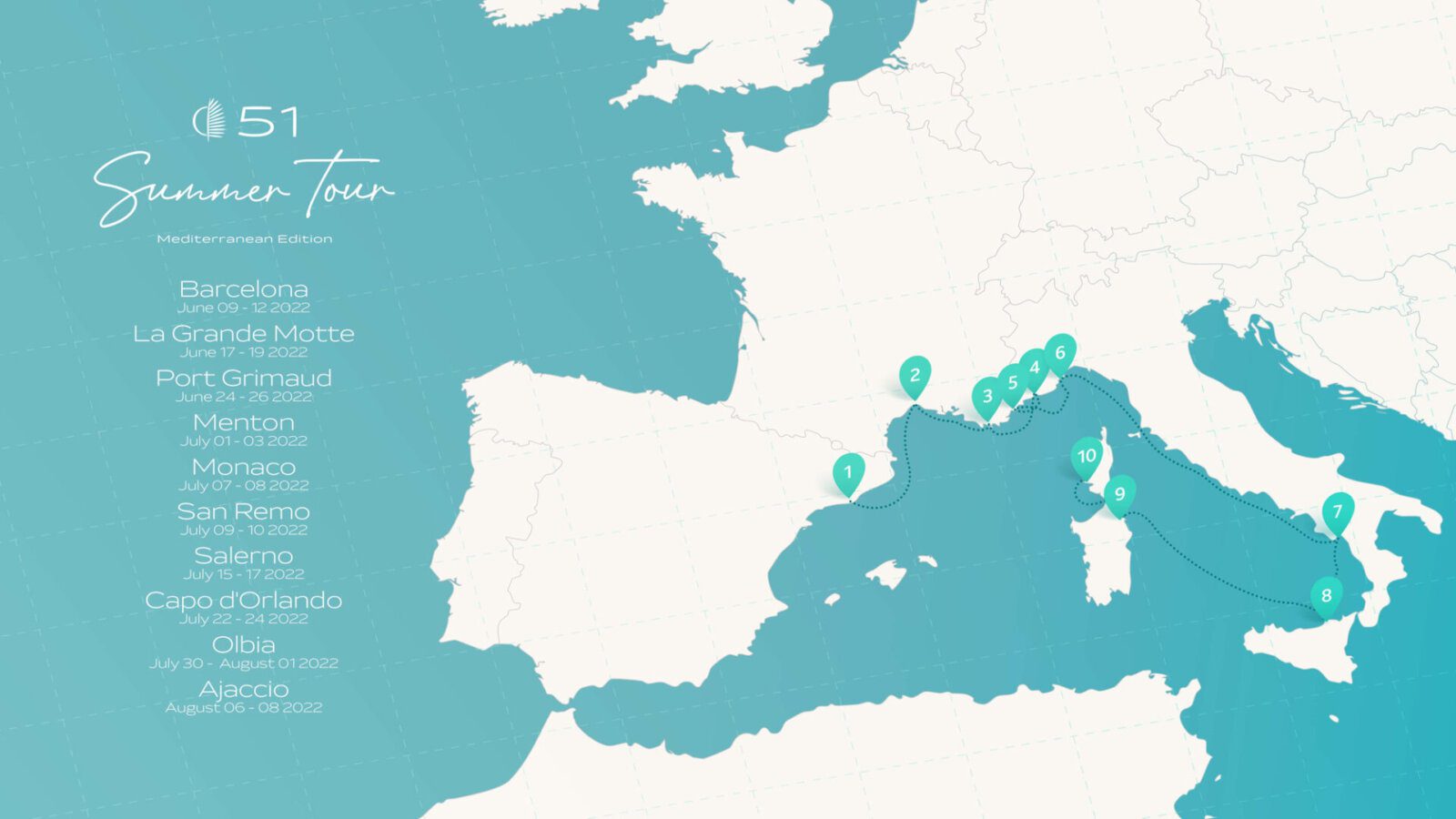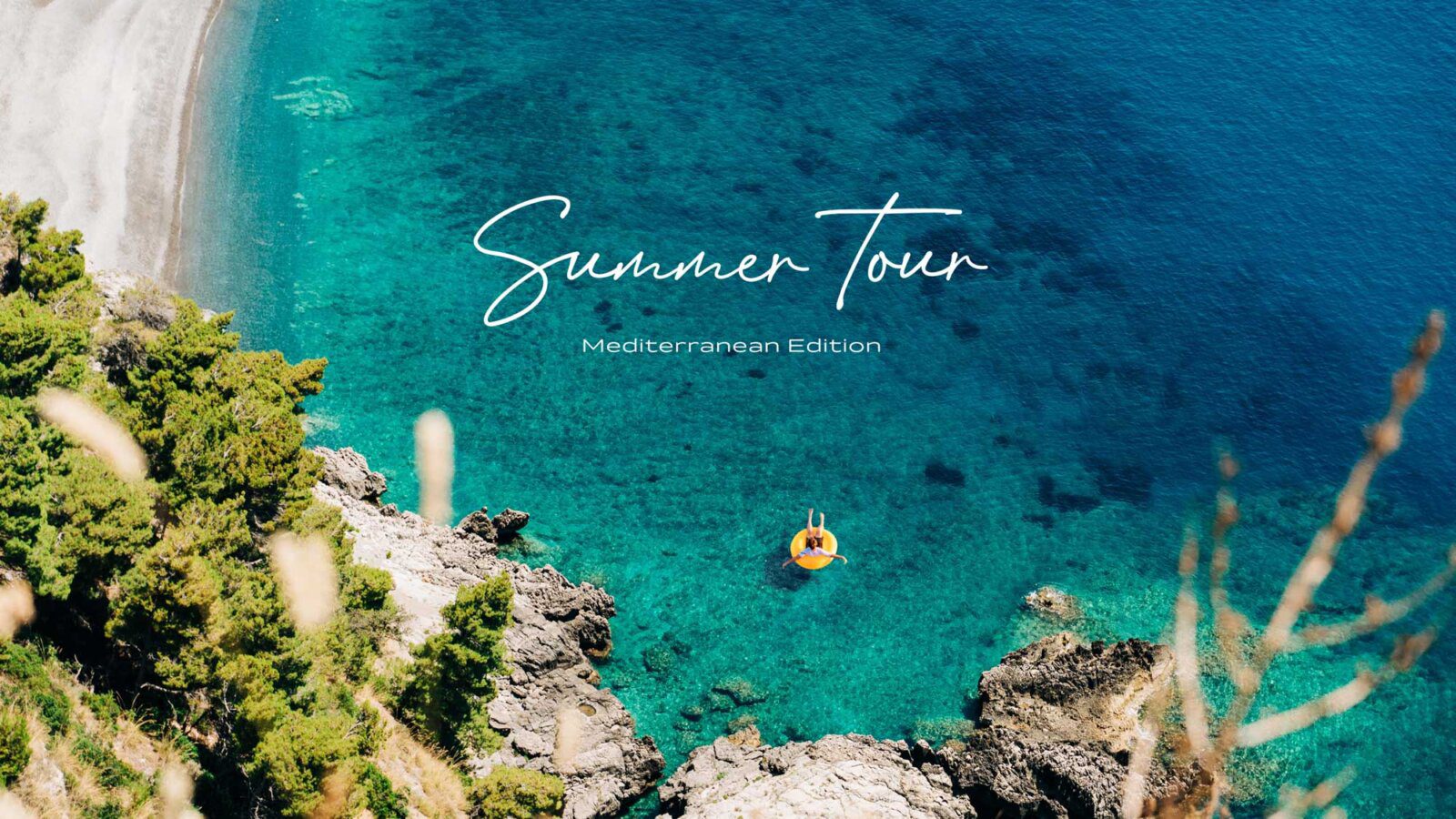 Lagoon 51 Summer Tour
Mediterranean Edition
The Summer Tour is back for 2022 with dream destinations in the Mediterranean!
Come and join us to discover the new boat for 2022: the Lagoon 51. Bearing the name "Sailing for Change", this catamaran reflects the values of the Lagoon brand, and proposes an eco-responsible approach to boating.
Stay tuned and follow all the legs of this year's Summer Tour!
On the agenda, visits, sea tests and festivities aboard the Lagoon 51. Don't miss any of the stopovers!
2022 STOPOVERS:
Barcelona (Spain) : June 9 – 12
La Grande Motte (France) : June 17 – 19
Port Grimaud (France) : June 24 – 26
Menton (France) : July 1 – 3
Monaco (France) : July 7 – 8
San Remo (Italy) : July 9 – 10
Salerno (Italy) : July 15 – 17
Capo d'Orlando (Sicily, Italy) : July 22 – 24
Olbia (Sardinia, Italy) : July 30 – August 1
Ajaccio (Corsica, France) : 6 – 8 August
Make your reservation
Thank you for showing interest in our Lagoon catamarans. We are looking forward to welcoming you to our events! Elevate your event experience as a LAGOON Preferred Guest. Request your appointment today and your we will send you general admission tickets*.
Please fill in the form below to receive your invitation: