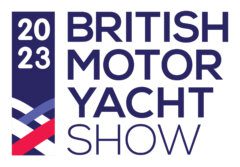 British Motor Yacht Show 2023
This years British Motor Yacht Show at Swanwick Marina is scheduled to run between the 11th – 14th May. The popularity of this show is growing year on year and as a result attracts the cream of the worlds motor yacht brands.
Ancasta is proud to announce that the models that will be on display include the very best from : Bluegame, Prestige and Beneteau motor yachts. For the first time, Protector Boats will also be attending the show.
Bluegame Motor Yachts: Sophisticated, with an unmistakable exterior design and innovative interior layout.
For more information on Bluegame, a brand of Sanlorenzo and to secure an appointment, please contact: [email protected]
Prestige Motor Yachts: The design, quality, styling and finish of these yachts is second to none and when coupled with innovative interior layouts, Prestige is a brand now seriously considered by all discerning motor boat owners. Join us at this year's show to explore the following models:
For more information on the show or the models on display, please email: [email protected] 
Beneteau Power: We are proud to present the latest in the Gran Turismo range in the form of the Beneteau GT45 at this year's British Motor Yacht Show. This elegant motor yacht will be available to view 11th – 14th May. For more information, please email: [email protected]
Protector Boats: Protector Boats are among the most capable and durable utility vessels in the world. Pride in product, innovation and commitment to quality is the formula for success behind our globally recognised brand.
Join us at this year's show to explore the following models:
For more information on the show or the models on display, please email: [email protected] 
To secure an appointment on any of the models detailed above, please click below:
Dates:
The show is open 11th – 14th May 23
Opening Times:
Thursday – 10am – 5pm
Friday – 10am – 7pm
Saturday – 10am – 5pm
Sunday – 10am – 4pm
Location:
Swanwick Marina, Swanwick, Southampton, Hampshire, SO31 1ZL
British Motor Yacht Show 2023