Boot Dusseldorf International Boat Show 2014
The largest indoor boatshow on the planet.
Ancasta are representing all our fabulous brands at Dusseldorf this year including Lagoon, Beneteau, Prestige and CNB. There is no-where better to view this magnificent array of new boats so contact us to book an appointment to view
call 02380 450 000
Proudly presenting…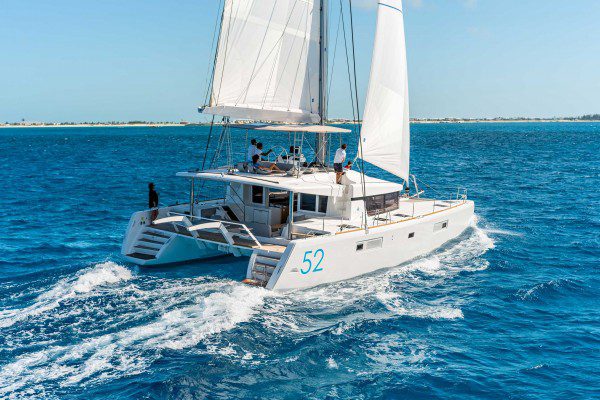 The LAGOON 52 – exceeding all expectations as we head into 2014!
Ancasta will be showing the fabulous Lagoon 52 which has been received with an almost rapturous enthusiasm by both the marine industry and multihull enthusiasts on an international scale. Nothing speaks louder than the words of a happy client, and one recent purchaser, who bought the boat through Ancasta, has kindly allowed us to quote him. The gentleman in question previously owned a first generation Lagoon 57, followed by a second generation Lagoon 570. He is now in possession of the 52 which will be coming back to Ancasta's head office at Port Hamble for detailed commissioning and custom work in February, before taking part in the ARC and World ARC in 2014/15.
He told us…
"a number of my friends have been slightly surprised about my purchase – I now seem to be turning into an unpaid Lagoon salesman, with my stories of the test sail and the extraordinarily impressive factory visit"
To book your private viewing and discover why the Lagoon 52 created such a stir this year, and how it can be yours completely COST FREE in the new year simply
call Graham Laver on 02380 450 000 or
we'll be in HALL 15 – STAND A22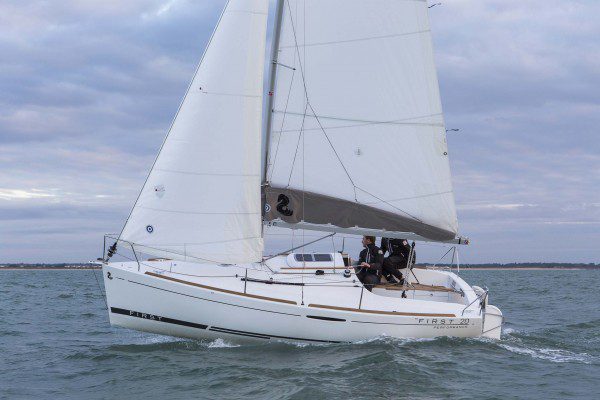 The World's Most Popular Sailing Boat! Come and see the very best the Beneteau Range has on offer.
Oceanis
With eighteen different models to choose from; this year we are thrilled to be showing no less than six of the stunning Beneteau Oceanis range, at the Dusseldorf show, including the 31, 38, 41, 45, 48 and 55. Every Oceanis is elegant, fast and easy to handle. Able to swallow up the miles effortlessly they are the most popular model sold on an international scale, and represent excellent value for money. Pleasure is delivered as standard, and with superb accommodation and comfort, the quality and workmanship is second to none
First
New for 2013, The First 20is based on the iconic First 21.7. However, with a new sail plan, shorter mast and more sail area due to the fat-topped mainsail and larger jib, she easily out performs her predecessors. The First 35 was unanimously voted French Boat of the Year by a judging panel of sailing trade professionals when she made her debut, and while both of these models have been designed for pleasure, they remain faithful to their pedigree and are intended to be leaders!
Sense 55
The Beneteau Sense 55 provides a brand new concept for luxury yachting. Cruising has been completely rethought, and Beneteau have completely challenged any preconceived ideas by literally designing a 'new lifestyle at sea'. With her unique simplicity and freedom, the Sense 55opens doors to a new world of high performance and excellent sea keeping, which will effortlessly take you to far off shores.
To book your viewing and take advantage of our COST FREE boating deal for 2014, simply
call Bruce Hastie on 02380 450 000 or
We'll be in HALL 16 – STAND B42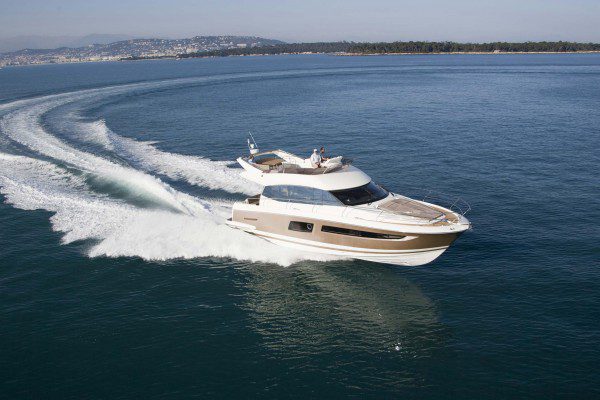 Prestige – the ultimate in luxury motor yachts for 2014
Prestige 500
Dusseldorf is a fantastic place to showcase the MULTI award winning Prestige 500. Having claimed last year's title of European Power Boat of the Year at the same show, the 500 – which has been described by the marine press as ' The Best of the Best', also predictably scooped "Motor Boat of the Year 2012" in London; "Best Motor Yacht" at the Nautical Design Awards and "Best Interior Design" at the World Yachts Trophies Awards in Cannes. It comes as no surprise that she is taking pride of place at this year's Dusseldorf show.
Prestige 450
After the resounding success of the Prestige 500, all of those award winning elements were implemented into the Prestige 450 and she is certainly living up to her pedigree! Not only is the 450 nominated for European Power Boat of the Year which will be announced at the Dusseldorf show, but she is also one of the nominees for the UK Motorboat Awards which are also announced next year!
The Prestige 550S
The Prestige 550s expands on the concept of coupé motor yachts that began with the successful Prestige 500s. The concept, revisited by Prestige, features the stunning large living space which is designed entirely on a single level, with a wide opening door to the cockpit and large opening roof. This configuration is ideal for cruising in any latitudes, and, contrary to classic express motor yachts, it will provide the added benefit of perfectly comfortable cruising in any weather conditions.
To book your private viewing and find out how one of these luxury models can be yours completely COST FREE in the new year, simply
call Mark da Costa on 02380 450 000 or
We'll be in HALL 6 – STAND D58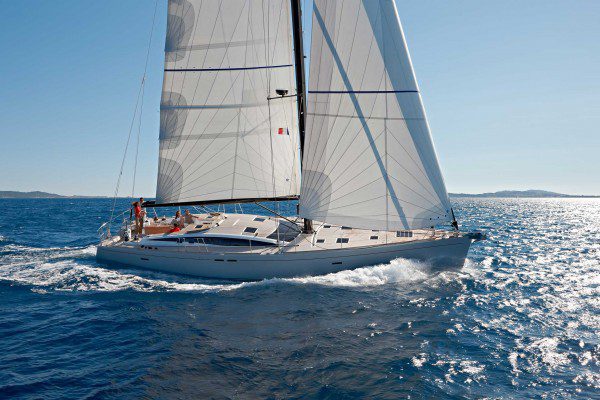 The Unrivalled 'show stealer' of 2013 is back to claim her place at Dusseldorf This Year
Now a renowned 'show stealer', the Bordeaux 60 is always a welcome favourite with the boat show crowds and generates interest every time she is displayed. Taking full advantage from over twenty years of CNB's expertise in the design and building of super yachts, the Bordeaux 60 is centred around the stunning saloon and galley. Working with a dedicated team, CNB are adept at customising her layout to their customers specifications and requirements, and ensuring that her finish is of the highest quality. It is little wonder that hull number 40 will be making her way to Dusseldorf.
CNB are also providing the ideal opportunity to talk to the talented designers and experts who have recently brought us the breath-taking CNB 76. Having made her debut at the Cannes Boat Show this summer the CNB 76 is being celebrated and described as a luxury yacht which embodies 25 years of CNB excellence and will have her own 'showroom' at Dusseldorf.
To book your viewing and take advantage of our COST FREE boating deal for 2014
please call Alastair Shove on 02380 450 000 or
We'll be in HALL 16 – STAND C57