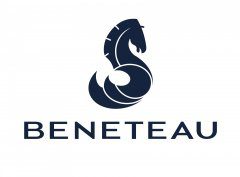 Experience the new First Yacht 53 from Beneteau
To follow the fantastic reception of the new First Yacht 53 at Paris Boatshow, there is now an opportunity experience her afloat at the sea trial event in the convenient setting of Port Ginesta, just south of Barcelona.
This VIP event is running from Saturday 25th to Wednesday 29th January 2020.
The First Yacht 53 is also available to view at the Dusseldorf Boatshow between the 18th – 26th Jan so contact us now to secure your place onboard!
Tel: +44 (0)2380 450 000 or email: [email protected]