Cruising Guide Salcombe
Salcombe and the whole of the South Hams is a beautiful part of the UK with a dramatic yet stunning coastline. Popular with yachtsmen of all descriptions, the area provides a wonderful playground for sailing yachts, powerboats and ribs. There are many anchorages and areas to explore, and Ancasta's local broker, Andy Christie, is well-placed to advise on everything from where to berth your boat to the best places to visit.
A very picturesque harbour steeped in history, Salcombe is approximately 15 nautical miles from Dartmouth and forms the entrance to the Kingsbridge Estuary. On shore, you'll find a charming high street with artisan shops and well-loved nautical brands. Plus, don't miss the Salcombe Dairy to savour locally made frozen treats and take a coastal walk to enjoy far-reaching sea views.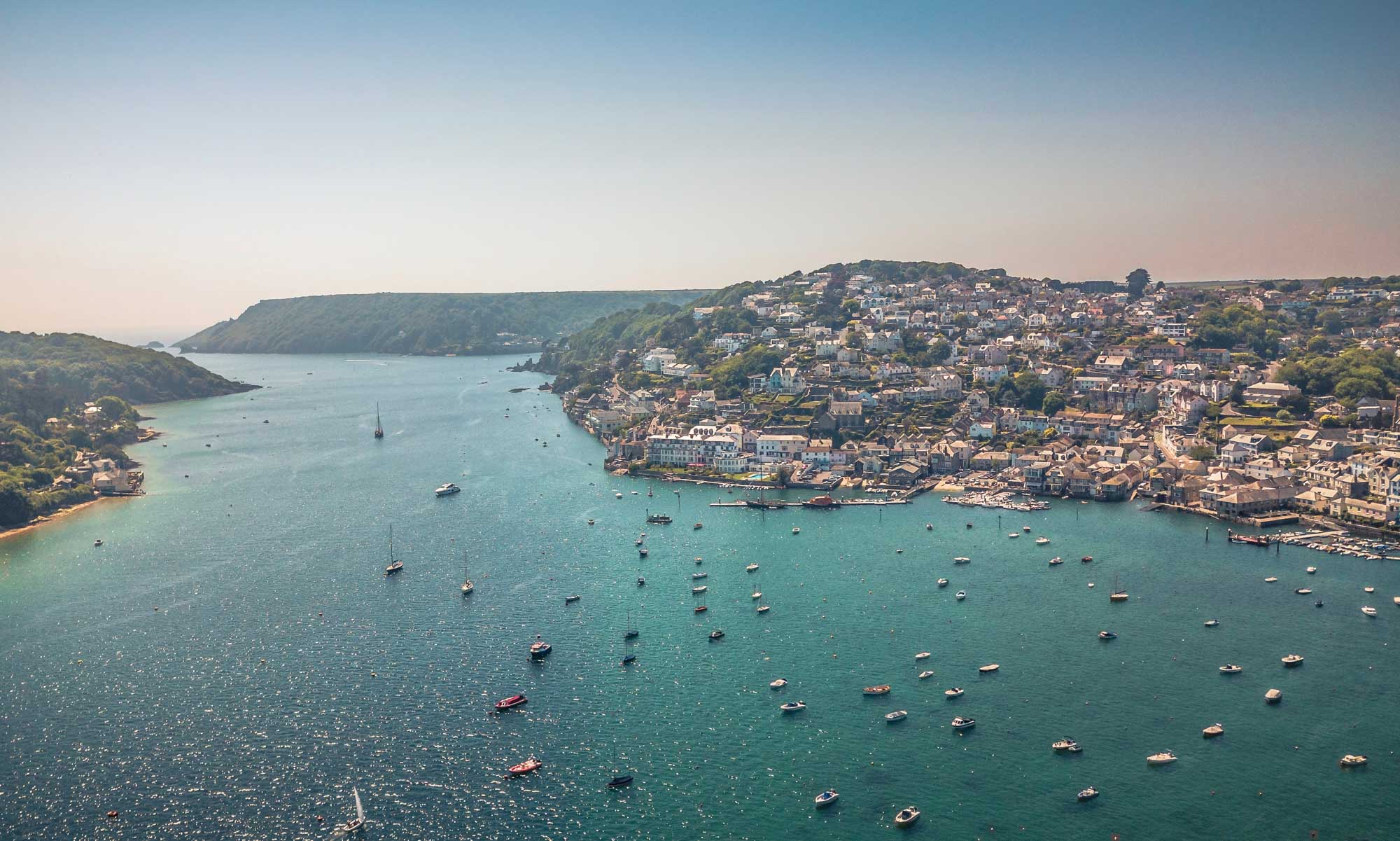 Salcombe /
Kingsbridge Estuary
Salcombe-Kingsbridge is a Ria estuary which means it has little freshwater, high salinity levels and a large tidal range. As a result, it is home to many marine plants and animals, which rarely occur in estuaries elsewhere. It also features intertidal rocky foreshores, seagrass beds, mudflats, and salt marshes - unique features of its AONB estuaries. This makes it an incredibly beautiful and interesting area to explore both onshore and by boat. Here are just a few of our favourite spots...
The Bag
Salcombe doesn't have a marina, so many visiting yachts head further up the river in an area known as The Bag. Pick up one of the many Harbour Authority moorings or book a spot on the deepwater visitors' pontoons. Tucked behind Snapes Point, this is a peaceful spot compared to the busy harbour and is ideal for exploring the Kingsbridge Estuary.
Frogmore Creek
A trip up the northeast tributary of Kingsbridge Estuary will lead you to the tranquil village of Frogmore. This hidden little nook in the South Hams countryside is very sheltered, and anchoring is possible for shallow draft boats. Stretch your legs with a wander along the water's edge towards West Charleton before grabbing a refreshing pint in the local Globe Inn.
Southpool Creek
At the top of this peaceful tidal creek is the idyllic village of South Pool. At high tide, it's just a short cruise from Salcombe. While you're here, we recommend visiting the Millbrook Inn; it is a hidden gem for enjoying delicious pub grub and a pint of local ale in front of the fire.
Sunny Cove
Located close to the entrance of Salcombe Harbour, Sunny Cove boasts a glistening golden sand beach lapped by crystal-clear turquoise waters. Spend an afternoon unwinding in this charming bay; dive in for a refreshing swim or jump in the tender to enjoy a sunset BBQ ashore. Utter bliss!
South West Coast Path
Lace up your walking boots and follow the picturesque South West Coast Path from East Portlemouth. You'll discover spectacular views over Mill Bay Beach and across the water to Salcombe. Continuing to the mouth of the estuary, you'll pass Sunny Cove and enjoy vistas towards North Sands and South Sands before ascending to the top of the cliffs near Gara Rock.
Kingsbridge
If you have a shallow draft vessel, a trip to Kingsbridge is possible on a high tide. Alternatively, catch the passenger ferry and enjoy a relaxing 35-minute cruise along the estuary. While away the afternoon browsing the local shops or book a table at the Crabshell Inn for a delicious lunch on their sunny quayside terrace.
Near to Salcombe
Hope Cove
Head west and follow the headland along Bolberry Down until you reach a superb sandy nook called Hope Cove. The water here is beautifully clear, so dive in for a refreshing swim or jump in the tender to explore ashore. Wander along the rugged coastline and enjoy views over the picturesque anchorage below. Then stop by the Lobster Pod to indulge in fresh seafood platters. Or head to the Hope & Anchor for delicious pub grub.
South Milton Beach
Discover beautiful sandy beaches, stunning scenery, and rare wildlife at Milton Sands. This special spot is set within an Area of Outstanding Natural Beauty, and the nearby wetlands are an area of Special Scientific Interest. Keep a look out for migrating birds, rare butterflies and much more in this wildlife rich landscape.
Bantham Beach
At low tide, the vast expanse of sand at Bantham Beach provides plenty of space for seaside fun, and rock pools will keep young crew entertained all afternoon. If the swell is up, this is a good surf spot. Or, on a calm day, paddleboard up the River Avon. Further inland, scenic footpaths lead you along the craggy coastline, and the Sloop Inn will welcome you in for some hearty pub grub.
Erme Estuary
Be wowed by Mothecombe Beach, Coastguards Beach and Wonwell Beach at the entrance to Erme Estuary. Privately owned and maintained by the Flete Estate, these idyllic stretches of sand are a hot spot for wildlife; look out for cormorants, herons and kingfishers. Just be mindful that there is very limited parking on the small country lane.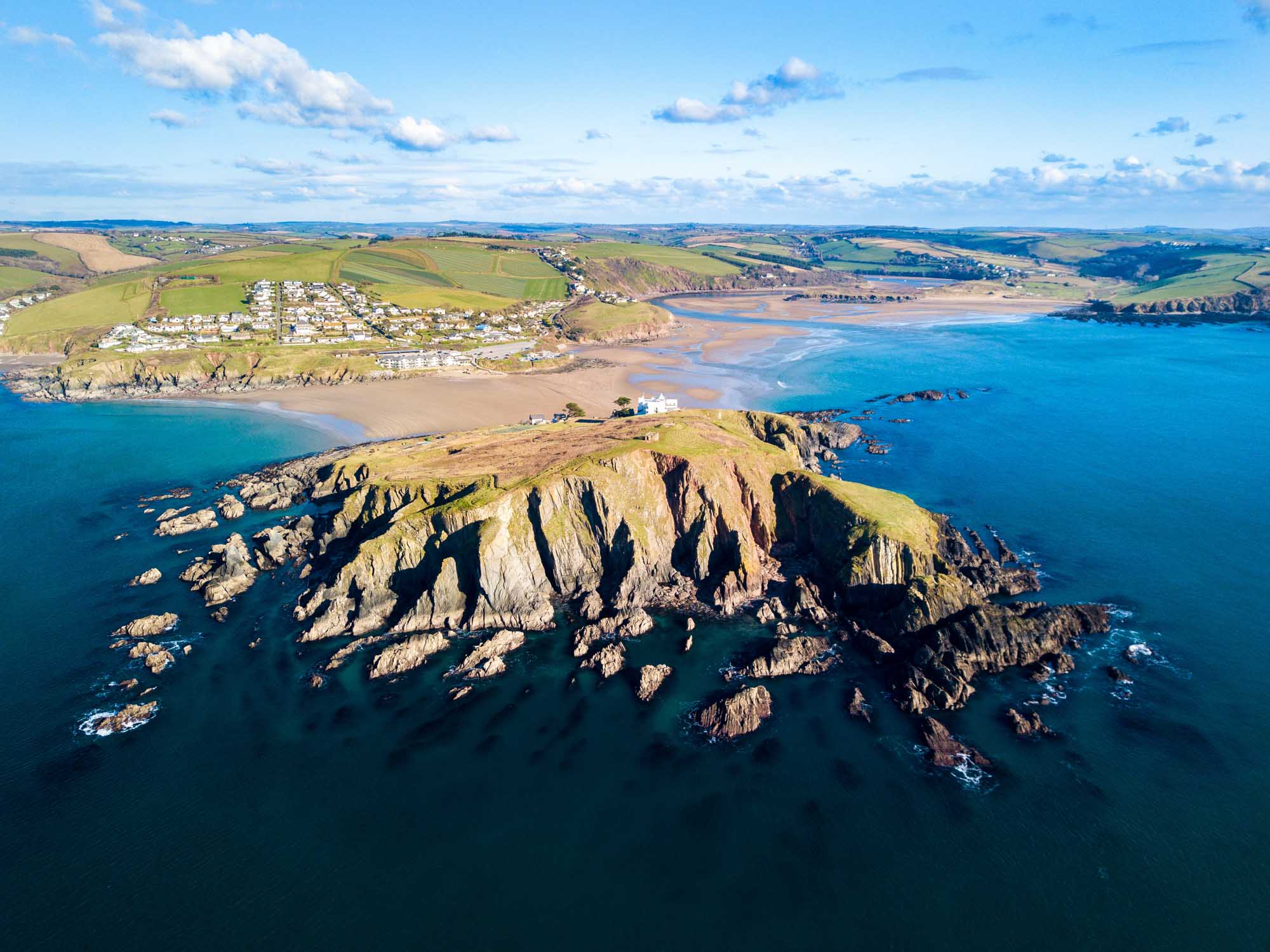 Ancasta Salcombe
Ancasta Salcombe offers full brokerage, new boat sales, extensive aftercare services and help with local berthing. Whether you want to buy or sell a boat, we have extensive local knowledge and a deep understanding of the industry.
Experienced and Knowledgeable
Ancasta Salcombe has a wealth of yacht sales know-how and plenty of firsthand boating experience covering a variety of vessels, both sail and power, so it is well-placed to help buyers and vendors through the sales process.
Ancasta Worldwide Network
Listing your boat with Ancasta Salcombe gives you access to active buyers across Ancasta's entire international brokerage network, including 24 brokerage offices, over 45 experienced salespeople and the popular Ancasta brokerage website.
Commissioning & After Sales
Ancasta Salcombe can organise the commissioning of your new boat and take delivery of brokerage vessels. With a worldwide network of contacts, we'll make sure you get out on the water as soon as possible, and our comprehensive parts service can assist you in finding replacement boat parts, wherever in the world you happen to be.
Available 7 Days a Week
Ancasta Salcombe is available Monday to Friday, 9-5 pm, and via appointment on Saturday and Sunday. So, if you're looking for your next boat or are thinking of selling, please get in touch to discuss your requirements.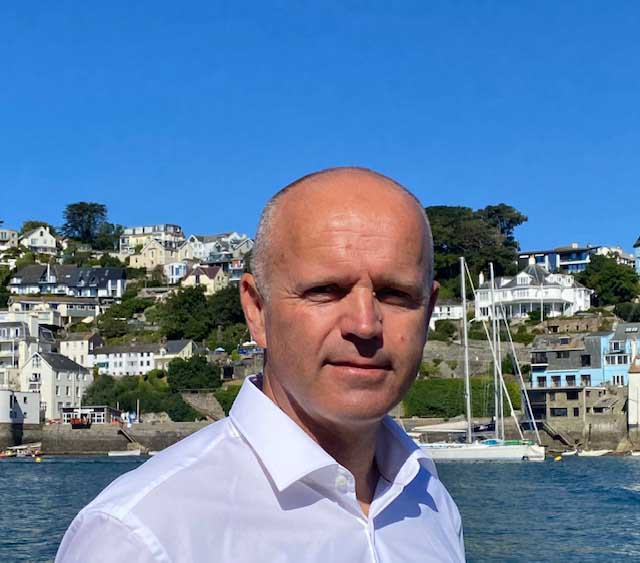 Andy Christie
Growing up near Salcombe, Andy was always on the water and spent many happy days messing around in the sea at Sunny Cove. His uncle introduced him to sailing at a young age, and he sailed Laser dinghies in and around South Devon throughout his childhood. Waterskiing and wakeboarding were regular activities too. Andy was a keen surfer and has travelled to incredible locations, including Bali, Fiji and the Maldives. Nowadays, Andy enjoys cruising in and around Salcombe with his family.
The Ancasta Salcombe Sales Team is on hand to help you to sell your boat, find you the yacht of your dreams and make sure you get the best out of sailing from Salcombe.