Navigare Yacht and Lifestyle Investment
Would you like to sail in warm waters whilst getting a return on your investment? Or maybe take ownership of a brand new yacht for half the price? Being a Navigare Yacht Investor might be just the ticket.
Ancasta partner; Navigare Yachting, offer a number of comprehensive and lucrative yacht and lifestyle investment programs. Simply invest in a new or used yacht that is then charted out by Navigare Yachting and depending on the program you choose, receive an income from the yacht charter or finance the rest of the yacht's value with your charter income. If that wasn't enough, you will also enjoy all of the benefits of the Navigare Holiday Program which allows you to sail on a range of charter yachts in 53 destinations around the world, or book one of their luxury villas or a high quality ski resorts for no extra cost.
Ancasta's historic relationship with Beneteau and Lagoon; two of Navigare's key brands, means that this is the perfect partnership to bring the Navigare Investor Program to the UK audience.
Being a strong and well-reputed service company with so many options on offer, Navigare makes for a strong and credible provider for Ancasta's clients who want to own a boat with the solution to cover running costs, or to minimise the initial outlay.
For more information, browse below or contact Scarlett on: [email protected]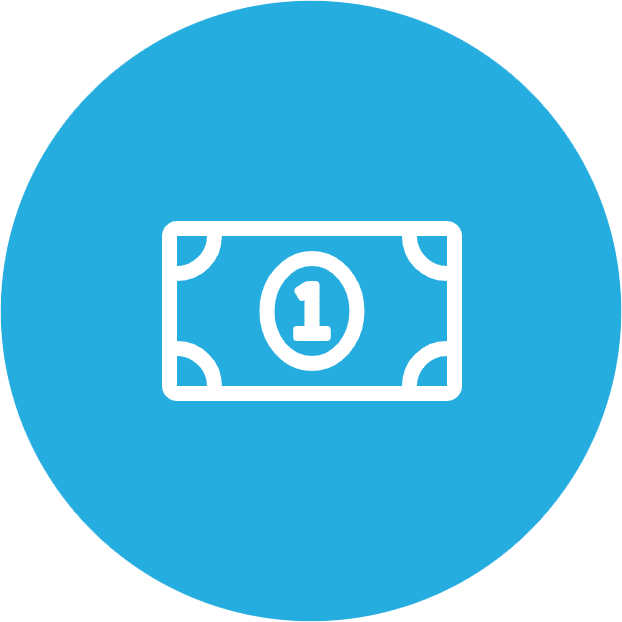 GUARANTEED
RETURN ON INVESTMENT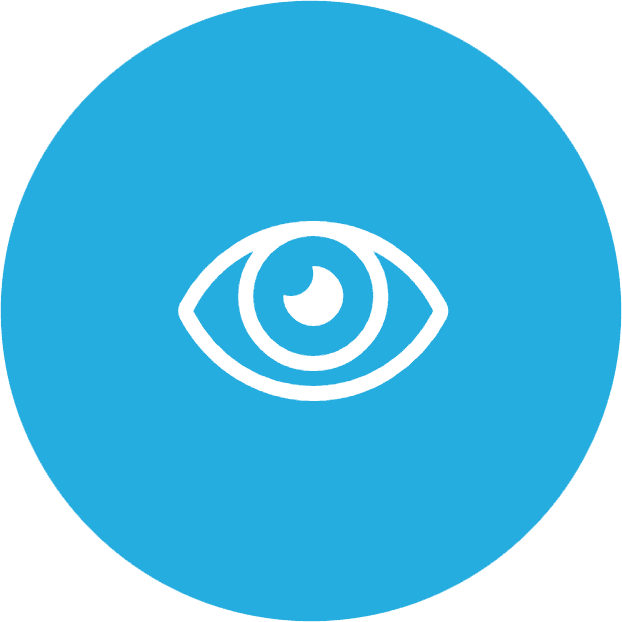 MAINTENANCE & ONLINE
SERVICE PROGRAMS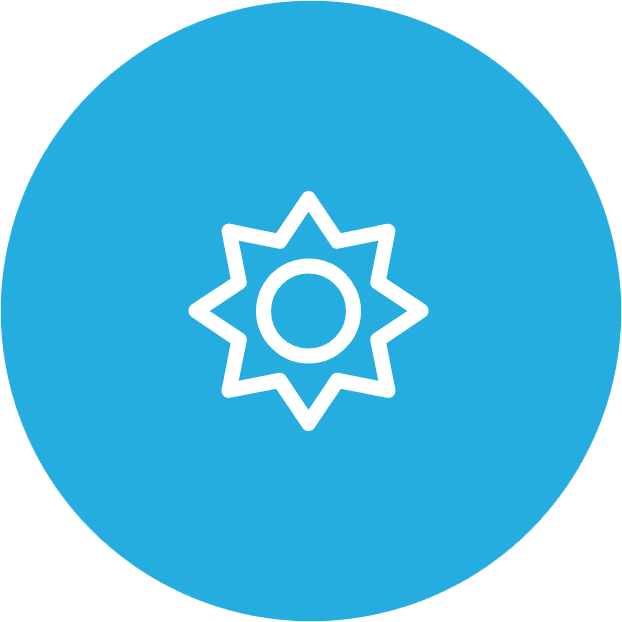 HOLIDAY PROGRAM
GET YOUR DREAM HOLIDAYS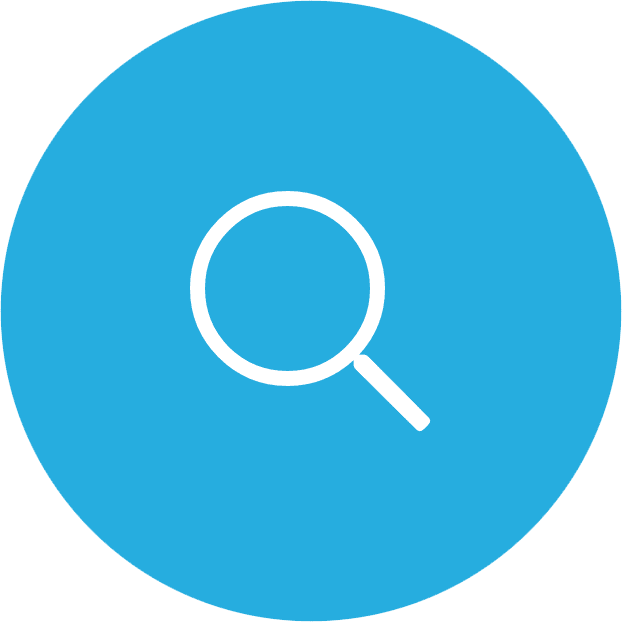 GUARANTEED
NO EXTRA CHARGES

Navigare Yachting takes care of everything so that you can experience and enjoy the freedom of sailing in beautiful locations, with no additional costs, and with a guaranteed return on your investment.
Return on investment
Up to 9% Guaranteed
or
12% Variable
So how does it work?
There are four investment options within the Navigare program.
COMPLETE FINANCE
Navigare Complete gives you a guaranteed annual fixed income based on the yacht model and charter destination. With returns of up to 9% over 7 years, with all services, maintenance & insurance covered by Navigare Yachting for no added cost.
ULTIMATE FINANCE
This program offers the most flexibility for our customers who are more risk tolerant and may either want to spend more time on their own yacht OR maximise their income. With the Navigare Ultimate program you earn up to 12% per annum (70% of the charter income) over 7 years, and all yacht expenses are the investors responsibility.
SMART FINANCE
Navigare Smart will suit investors looking for a lower total investment, or for whom financing is not possible. A down payment of 55% of the purchase price is required, and the charter income will finance the rest. All services, maintenance and insurance costs are covered by Navigare Yachting.
SMART LOW FINANCE
Navigare Smart-Low will suit investors looking for a lower total investment, or for whom financing is not possible. A down payment of 40% of the purchase price is required at the beginning, with a 15-20% balloon payment at the end of the 7 year charter period. All services, maintenance and insurance costs are covered by Navigare Yachting.
Brands available with Navigare

Brands available with Navigare


Seven years cost free maintenance
Benefit from a total solution of up to seven years of cost-free yacht management and turn-key boat usage, zero hassle. All costs are covered, including insurance.
Navigare Service Platform
The Navigare Service Platform enables you to view your own yacht's technical history and follow Navigare's extensive servicing and winterisation schedules, helping residual values stay strong, historically 55%-70% of original purchase price.
Phase-out schedule
A detailed phase-out schedule will ensure your yacht is returned to you to an exacting standard at the end of the term.

Extensive holiday program
Unique yacht and resort holiday program through Navigare's exclusive concierge service. Applies to yachts, beach and ski resorts and other holiday destinations worldwide.
Points System
Choose between spending your holiday sailing at one of our worldwide destinations, in a luxury villa in Italy or Thailand or maybe rather in a skiing resort in the Alps. You may also book extra weeks on short notice at any same sized yacht.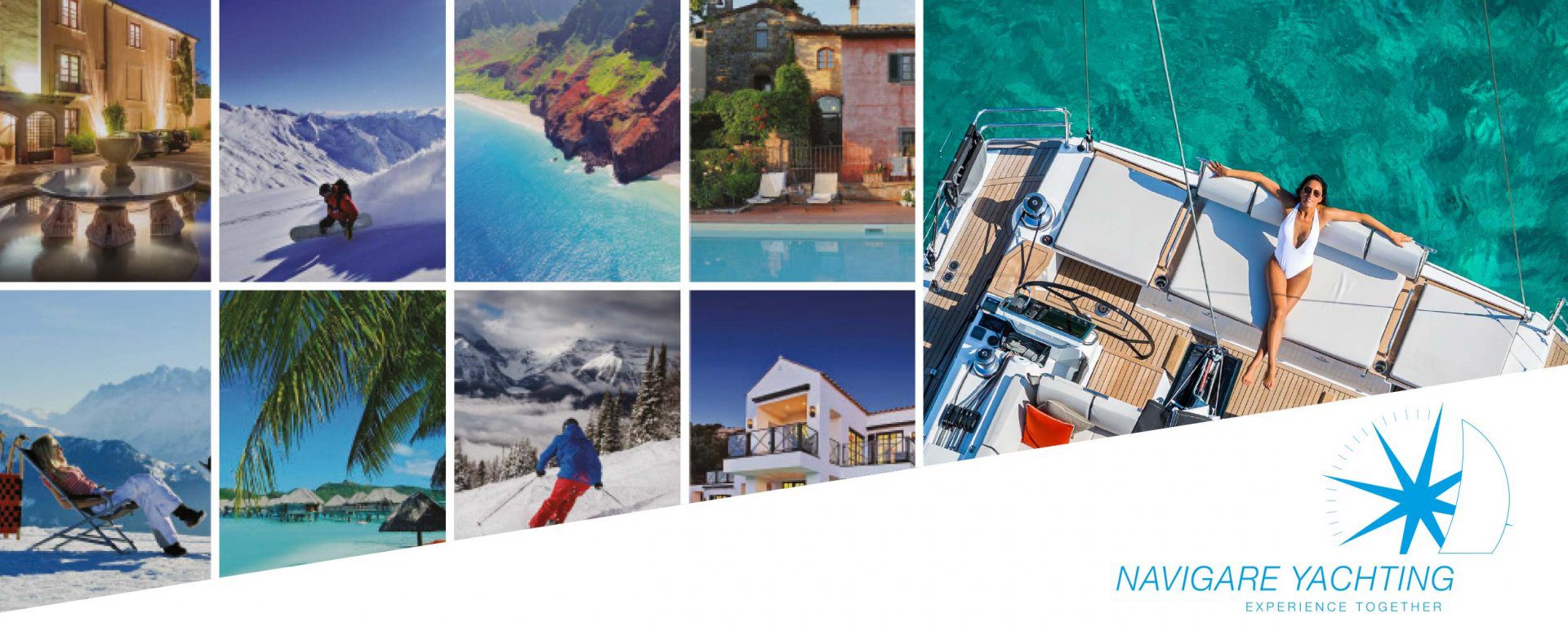 Navigare Holiday Points Program
When you invest in any of Navigare's Investment Programs, you take part in Navigare's exclusive Holiday Program. Choose between spending your holiday sailing at one of our worldwide destinations, in a luxury villa in Italy, Thailand, Costa Rica, Jamaica, Mallorca or outside Madrid or maybe rather in a skiing resort in the Alps. We offer land Holidays all around the world! You may also book extra weeks on short notice at any same sized yacht.
Through our exclusive concierge service, Navigare Yachting takes care of everything so that you can experience and enjoy the freedom of sailing in warm waters or spend your dream holiday at any of our luxurious villas.
As a part of your agreement you will receive points to use in Holiday Program for sailing and land holidays as you prefer, how many points you get, depends on the size of the Yacht.
Our concierge will assist you with planning and booking your allocated points / weeks.
Points Programme Example

For more information, holiday destinations and the points programme
ARE THERE ANY OTHER OPTIONS TO GET INVOLVED
Of course. Navigare regularly offers SHORT TERM, where an investor may take over a pre-owned yacht at any of their locations and still gain the benefits of being a Navigare yacht investor. This is the perfect solution if an investor wants a short-term programme but still with the great returns on the initial investment. Contact [email protected] to learn about our current short term opportunities.
HOW SECURE IS MY INVESTMENT?
The interest of the investor is formally noted on the registry of the yacht in the country of usage. It is therefore impossible for Navigare to pledge, raise a loan or sell the boat, or to change or cancel the registration without the authorisation of the investor. No other creditor can lay claim to the boat as the investor has first claim entitlement The parent company is Swedish and owns 100% of the subsidiaries. All contracts are under Swedish Law.
WHAT HAPPENS IF NAVIGARE CEASE TO EXIST?
All agreements are based on the investor receiving the boat either on their own volition (e.g. termination of contracts) or if something happens to Navigare. The priority lien on the boat is very strong, which in fact means that the investor would receive the ownership within a few weeks from the application date. The boat can never be subject to distraint when 110% of the value is pledged to the investor. In the case when the investment is made as SMART or SMART LOW, there is an agreement between the investor and the bank who is financing the balance, which gives the investor the right to take over the contract and find another operator.
AND IF I WANT A SHORTER AGREEMENT?
You can of course opt for a shorter period of charter under COMPLETE and ULTIMATE FINANCE. Given that Navigare can get greater income in the earlier years, and discount the latter years, a shorter period of investment will actually be beneficial to you, guaranteeing greater returns. You can ask for this to be built in at the start of your agreement.
Alternatively, under SMART and SMART LOW FINANCE, you can pay a higher ballon payment at and earlier stage if you wish to withdraw your boat during the term of the charter period, you may do so at the end of any one season, and it will be excluded from the following seasons, and you can sail off in your own boat without any further obligations for either party.
CAN I FINANCE MY OWNERSHIP?
Yes, through ULTIMATE FINANCE charter management through a bank of your choice.
DO I GET A CHOICE OF BASES?
Absolutely! And once settled, your boat will remain there, unless a change is agreed mutually.
WILL NAVIGARE MOVE MY BOAT FROM BASE TO BASE, ACCORDING TO THE SEASONS?
Not at all. Some charter companies will ship boats to the Caribbean for the European winter, but Navigare yachts finish their season, and are then serviced and winterised.
HOW DO I KEEP TRACK ON THE CARE AND SERVICING THAT MY OWN BOAT IS RECEIVING?
Unique to Navigare is a "real time" web portal called the Navigare Service Platform where you can log in and see all works that have been requested and completed on your own boat. Be it a timely engine service or even the smallest of gelcoat repairs, everything is logged, so you not only get to see what is going on with your boat, but you also have a full service log when your boat finishes the charter period with Navigare.
For example, Navigare undertake to replace the mainsail and genoa of the yacht at least once during the charter period, albeit not necessarily at the same time.
WHERE DO I STAND TAX-WISE ON MY RETURNS FROM NAVIGARE?
The guaranteed payments by Navigare are split and itemised thus: 1% of the outstanding capital of the loan is paid as interest; the balance of the agreed amount is repayment of the remaining capital amount. You are advised to speak to your own tax adviser, but with this set-up, most investors are only liable to tax on the minimal interest section of the payments.
ARE THERE ANY OTHER COSTS THAT I NEED TO BE AWARE OF?
As an Investor you can use all the possibilities within the holiday program without any rental cost. Local charges such as VAT (country dependent), tourism tax, cruising taxes and the costs for fuel and water apply. For each base there is a turnaround fee (all inclusive pack) including final cleaning, insurance, welcome package with refreshments, WiFi, snorkel and fins, bedsheets and towels. Specific terms can be found in Navigare Yachting Holiday Program.
SO WHAT ABOUT INSURANCE, BERTHING, SERVICING, MAINTENANCE COSTS?
Under COMPLETE, SMART LOW and SHORT TERM all of these are covered by Navigare for the duration of the agreement, as well as registration and Charter Certification. A generous sum is also set aside for maintenance during the charter period. Exacting Swedish standards, and an ethos to keep their boats in a tip-top state is the mantra here, and as a result, the boats operate better, and have a higher residual value at the end of the term. Detailed information of the service plan can be found in the initial sales agreement, and tracked via the Navigare Service Platform.
HOW CAN I BE SURE THE GUARANTEED REPAYMENTS COME, IF ANY ISSUE PREVENTS CHARTERS ON THE BOAT?
Navigare also insure against this loss of rent and third-party liability, so as to cover their commitments to their investors. No matter whether the issue is the boat being out of operation, regional politics or climate conditions.
DO I GET TO MAKE ANY CHOICES ON THE SPEC OF MY BOAT?
Whilst Navigare has a proposed "best options" spec for each boat, they are happy to accommodate any specific options that you may have. Such options may add to your initial cost, whilst bringing no incremental return on your investment (e.g. a coloured hull), whereas other options are acceptable, but may reduce your income (e.g. a different cabin layout). There may even be options that you wish to have on your boat, but will only get added to the boat when you use it, and stored at all other times (e.g. Satellite communication). Prior to signing the final agreement, you will have some time with a Technical Manager from Navigare, who will go through all details of the boat to ensure the spec is accurate, full and to your satisfaction.
DOES THAT MEAN I CAN CHOOSE MY OWN LAYOUT?
Absolutely. Your best return will be the Navigare standard, but if you want to elect for more or even less cabins, Navigare will accommodate this, albeit the overall price and guaranteed returns may vary.
HOW DOES NAVIGARE FIND ITS CHARTER CUSTOMERS?
As well as its own charter team, Navigare Moments, situated in Sweden, and Navigare Charter Sales, based in Zagreb, Navigare boats are marketed through 1,200 charter agents around the world who act as travel agents for the available boats.
DO I HAVE TO PAY MORE FOR KITTING OUT THE BOAT?
No. The entire inventory is included within the original price of the boat
WHY IS THERE NO DINGHY & OUTBOARD ON THE STANDARD SPEC?
Navigare have found that dinghies & outboards do not last the entire term of the charter, so they are included within the charter spec, but excluded from your initial investment. You have the option to buy the one on your boat however, at the end of the charter term.
WHAT HAPPENS AT THE END OF THE AGREED PERIOD?
At the end of any investment period, the boat is yours and title is transferred to you. If this is to a private EU citizen, VAT will need to be paid on the reduced residual value at the end of the term. Navigare and its partners such as Ancasta, will also broker the boat, should you wish to sell it on at the end of the agreement.
In certain circumstances, Navigare may also even offer an optional period of 1-4 years, but there is no compulsion to take this.
Should you wish to continue, Navigare will take your boat in part-exchange for a replacement boat, and agree with you a new term for a new boat. There are many investors already on their second, third and even fourth boats within the Navigare programme, some terms even cut short by mutual agreement, where the investor has decided to upgrade his boat during the first term.
Navigare have a "phase out" checklist prior to handover at the end of the charter period, so you know at the outset that your boat is coming back to you to a given standard.
WHAT IS THE LIKELY VALUE OF MY BOAT AT THE END OF THE AGREED CHARTER PERIOD?
Such figures are difficult to determine in advance, but Navigare sales tend to average out at 70% of the original purchase / investment price.
Interview with Emelie Irmelin Johansson from Navigare Yachting
Find out more about the Navigare yacht investment programe.
Contact your local Ancasta office