Interview with Erwan Faoucher
Research & Innovation Director at Group Beneteau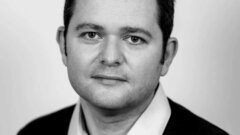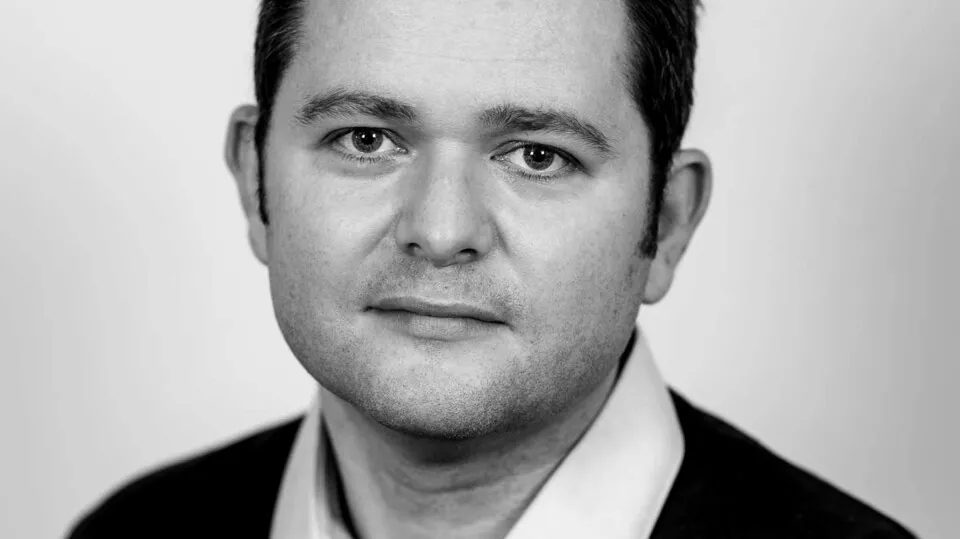 Sustainable boating at Beneteau
BENETEAU: Hello, Erwan, and thanks for being with us, today. We are going to talk about sustainable boating at BENETEAU. First, can you please tell us who you are and what your role is?
Erwan Faoucher: Sure! Erwan Faoucher, I am 39 years old, and I joined Groupe Beneteau 4 years ago. I am responsible for research, innovation, and sustainable boating, as you mentioned. So, I run a team of 45 people who work in those fields for the group.
BENETEAU released numerous communications toward the end of last year. Did anything special happen? What recent developments can you tell us about?
Erwan Faoucher: Well, a while ago, we began work on multiple technical points. We were all quite aware that we needed to reduce our CO2 footprint and to develop new sustainable boating technologies. For example, we established a few key areas, such as propulsion, raw materials, and wood.
We decided to communicate about it a few months ago, since we felt we made interesting progress in those three areas.
Concerning raw materials, it has been quite a challenge to replace polyester, as it is cheap and, technically speaking, an interesting product. In order to succeed, we had to identify the best technical partners and plan our product development. It took us a good three years. We did not want to go public too early, but once we achieved something significant, Elium® resin, we felt it was time to create a buzz. And the timing was quite good, since we knew we could be ready for the key boat shows. Building a First 44 in Elium® resin was even better, as we all know how iconic and innovative that range is.
On top of that, the boat built for the Paris and Dusseldorf Boat Shows was also fitted with Torqueedo pods (serial hybrid technology) and a new iroko deck material, which we now call Iro-Deck.
Beneteau: Can you please talk us through Group Beneteau's process for innovation?
Erwan Faoucher: We have four major steps:
We evaluate what is available on the market, what we need to achieve, and what the challenges are, so we can make a global roadmap.
Then, we analyse the technical feasibility of production at scale, and as soon as those two first steps are completed, we test to see if the market is ready for our innovation and if the demand is real. We built the First 44 to measure our customers' interest in sustainable boating. And, good news, the response is positive!
This allows us to go one step further and improve the process in order to utilise those new technologies at our shipyard.
Finally, we deploy the new innovations, making them available for the relevant market segments and boat models.
Coming back to the First 44 that we displayed in Paris and in Dusseldorf, we introduced her as a concept boat that was not for sale. Our aim was to offer this model for demonstration purposes and enable customers to see it, to ask questions and give feedback. For example, we had many questions about the mechanical properties of Elium® resin. This resin can melt, and so some people were concerned about this.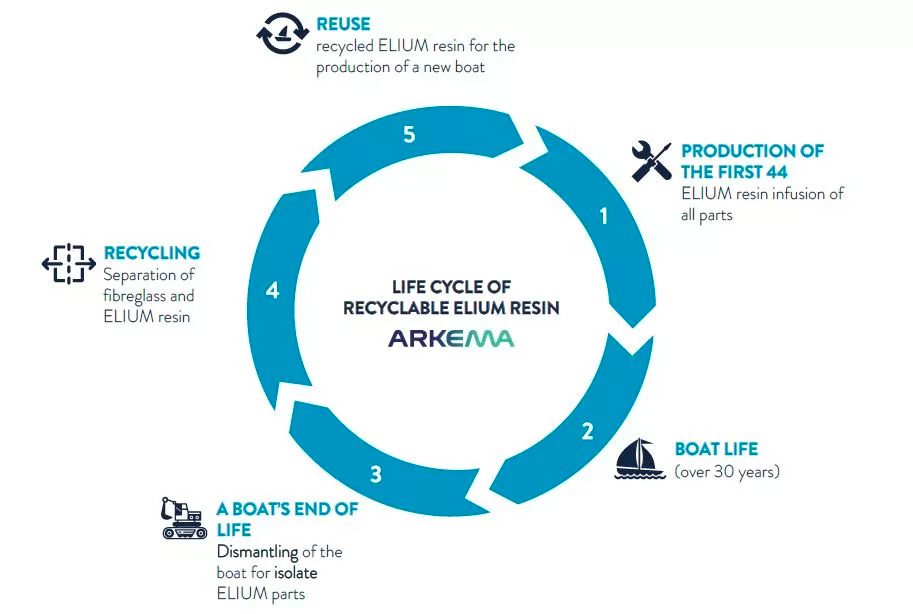 Beneteau: Very interesting. So, not everything that was on this concept boat will be on our price lists tomorrow, but at least you learned a lot, in terms of process and market expectations.
Erwan Faoucher: Definitely. First, we learned that we could use Elium® at our shipyard, which is great. However, infusing Elium® resin is different from infusing polyester, so we must adapt our production lines and train our workers to make it happen. The process is a bit trickier. You cannot convert a production line in one day; training is required.
It was also very interesting to see that customers were happy and positive about this move. Internally, we did not know if we were too early, but the market is probably more ready than we thought. That is why we are working hard now, to make those solutions available as soon as possible.
This is the case, now, with Iro-Deck. Propulsion will follow, and we are already offering electric motors on some of our models. Concerning GRP parts (should we say Elium?), we have started another project within the group to fine tune our process before going full scale in 2024.
Beneteau: Can you provide more details about converting a factory from polyester to Elium? What is entailed?
Erwan Faoucher: As I said before, the process is a bit different, so we need some new tools to be able to properly infuse Elium®. Then, we must bring the workforce up to speed, but this is more about giving them a few tips to master the new technology than learning a completely new job. Overall, it will take a bit longer to build boats, as you need more precision.
Beneteau: So, it does not happen overnight, but this is highly possible in the coming years, or months?
Erwan Faoucher: Definitely. We also need to take into account that building eco-conceived boats is more expensive, so we must make sure that customers are ready to pay 10-15% more for a boat built in Elium®. This is what we are checking now. Another key point to understand is that you cannot mix Elium® and polyester on the same production line, so you cannot really go back, once the decision is made. Therefore, we might decide, eventually, to build some of our lines in Elium® and to continue using other materials for the rest. My team is also working on how to reduce CO2 emissions with materials other than Elium®, for more traction.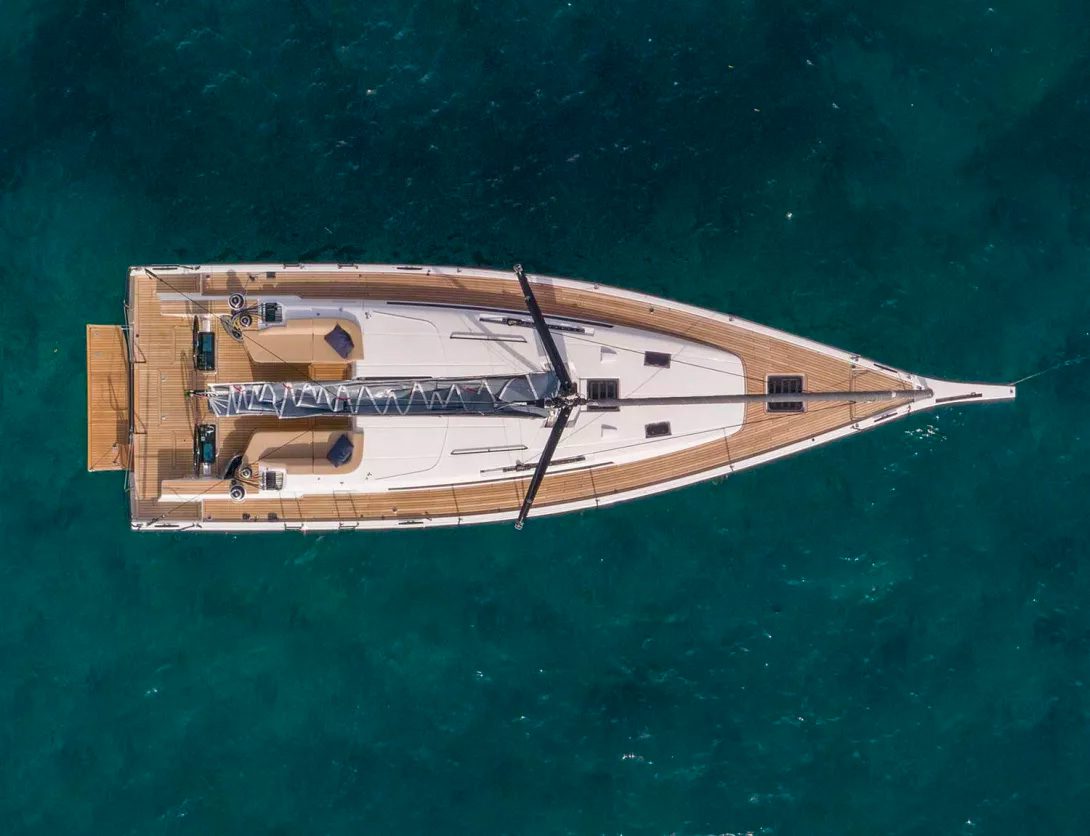 Beneteau: Let's talk about propulsion now. How quickly will we see what was presented in Paris on production model boats?
Erwan Faoucher: When we talk about alternative propulsion, we immediately think about electric propulsion. Depending on the autonomy you need, you will have either a fully electric system or a serial hybrid solution, like the one we had on the First 44. Those two systems are ready and will be available in the coming months.
For bigger boats, we are also working on parallel hybrid solutions that should be ready by the end of 2024.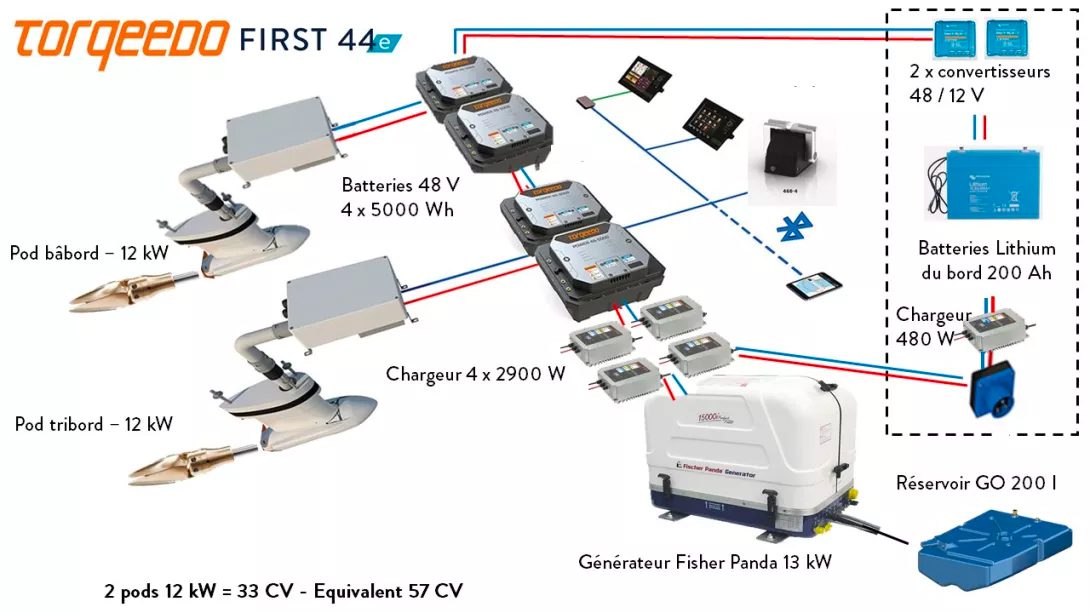 Beneteau: Do you have any final comments?
Erwan Faoucher: To conclude, something I did not mention before is that none of those new innovative products could have been developed without the commitment of the Group Beneteau laboratory. We do not publicise this much, but this team of experts is key in our innovation process.