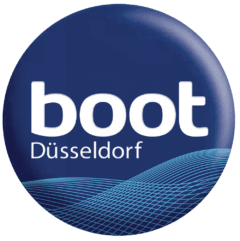 Guide to 2023 Boot Dusseldorf Boat Show
21-29 January 2023
Join Ancasta at the 2023 Boot Dusseldorf Boat Show. Our professional brokerage teams are extremely excited to present the very best from Beneteau, Prestige, Lagoon, CNB, Bluegame, Sanlorenzo and McConaghy with informed, reliable and trusted support driven by over 40 years of yacht sales. 
With over 1500 exhibitors in 17 themed halls across 220,000 square metres of exhibition space, boot Düsseldorf brings together a vast array of boating and watersports attractions under one roof. This show really is a 'one-stop-shop' covering everything from sailing yachts and motorboats to dinghies, windsurfers, paddleboards, diving equipment, kitesurfing and even maritime art.  
A Day is not Enough
This show is so big that it is difficult to cover everything in one day. Many visitors take a 2-3 day mini-break to explore the multitude of exhibitors on display and to explore Düsseldorf itself. There is plenty to see and do in the city, from fine cuisine and boutique shopping to fascinating architecture and relaxing bars on the banks of the River Rhine.
Ancasta Concierge
If you are interested in visiting boot Düsseldorf and would like some help and advice on buying tickets, booking travel and finding a suitable place to stay, please get in touch with our sales team who will be happy to help.
Due to the show's popularity, we recommend that you pre-book an appointment if you wish to view any of the models detailed. Email [email protected] or call +44 (0) 2380 450000.