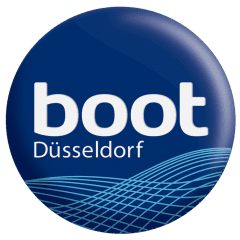 Boot Düsseldorf Boat Show 2019
19th - 27th Jan 2019
Boot Düsseldorf Boat Show 2019
Dusseldorf boat show has become the largest indoor boat show in the world. If you are thinking about boat ownership or finding your next yacht or motorboat, this show is not to miss.
To indicate the shear scale of this event, it hosts: 1900 Exhibitors from 68 nations in 18 themed areas to 250,000 visitors from 90 countries!!
The dates are: 19th – 27th Jan 2019 and Ancasta are on hand across all our key brands including: Beneteau, Prestige, Lagoon, CNB and McConaghy.
Click below to book an appointment to view any of the models on display:
Prestige Motor Yachts – Hall 6, D57
Prestige 460 S-Line
Prestige 520
Prestige 590 – Show debut
Prestige 630 Sportyacht 
Prestige 680 Sportyacht
---
Beneteau Powerboats – Hall 5, D22
Beneteau Gran Turismo 40
Beneteau Gran Turismo 46
Beneteau Gran Turismo 50 SPORTFLY
Beneteau Swift Trawler 30
Beneteau Swift Trawler 35
Beneteau Swift Trawler 47 – Nominated for European Boat Of the Year.
---
Beneteau Sailing boats – Hall 16, B42
Beneteau First 14
Beneteau First 18
Beneteau First 24
Beneteau First 27
Beneteau Oceanis 30.1 – World Launch
Beneteau Oceanis 35.1
Beneteau Oceanis 38.1
Beneteau Oceanis 41.1
Beneteau Oceanis 46.1
Beneteau Oceanis 51.1
Beneteau Oceanis Yacht 62
---
Lagoon Catamarans – Hall 15, A44
Lagoon 40
Lagoon 46 – World Launch (also nominated for Multihull of the Year).
---
CNB Custom Yacht Builders – Hall 16, C57
CNB 66
---
McConaghy yachts & Multihulls – Hall 15, A41
Reception Booth
---
For more information on any of these models or to book an appointment to view please call Ancasta Head Office: +44 (0)2380 450 000.
Interactive map
Use the map to plan your visit to the show.
If you have any questions about the boats on display please contact the Ancasta team.

Book your appointment to view