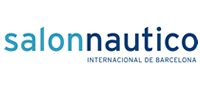 Barcelona Boatshow 2019
Attracting thousands of sea lovers and sailing fans, Port Vell in Barcelona is the venue for the 2019 Barcelona Boat Show. The Ancasta Team are on hand to show you the very best from Prestige Motor Yachts, Lagoon Catamarans and Beneteau Sail & Power.
The port enthrals visitors and offers a unique experience, where visitors can explore their next boat.
The show itself is open from the 9th – 13th Oct and will see 54k visitors over the duration of the show.
Yachts on display include the following:
Prestige 420
Prestige 460
Prestige 520
Prestige 590
Prestige 630
For more info Call: +44 (0)2380 450 017
BOOK APPOINTMENT
---
Lagoon 40
Lagoon 42
Lagoon 46
Lagoon 50
Lagoon SIXTY7
For more info Call: +44 (0)2380 450 005
BOOK APPOINTMENT
---
Beneteau First 24
Beneteau First 27
Beneteau First Yacht 53
Beneteau Oceanis 30.1
Beneteau Oceanis 38.1
Beneteau Oceanis 46.1
Beneteau Oceanis 51.1
Oceanis Yacht 62
For more info Call: +44 (0)2380 450 026
BOOK APPOINTMENT
---
Beneteau Gran Turismo 40
Beneteau Gran Turismo 46
Beneteau Gran Turismo 50
Beneteau Swift Trawler 41 Fly
Beneteau Swift Trawler 47
For more info Call: +44 (0)2380 450 017
BOOK APPOINTMENT
---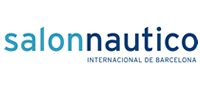 Book your appointment to view