Cruising Guide Noss on Dart
With the opening of our new office at the recently developed Noss on Dart Marina, we now have two yacht brokerage sites on the beautiful River Dart, South Devon. Winding through lush countryside, the River Dart is renowned for its sheltered waters and breathtaking views. A hive of activity, this is a popular base for sailors wanting to explore the South Hams area; there is plenty to see and do on the river itself, and access to the stunning South Devon coastline is simple. Venture up the river to discover pretty riverside villages or enjoy a relaxing day exploring Dartmouth's many onshore activities.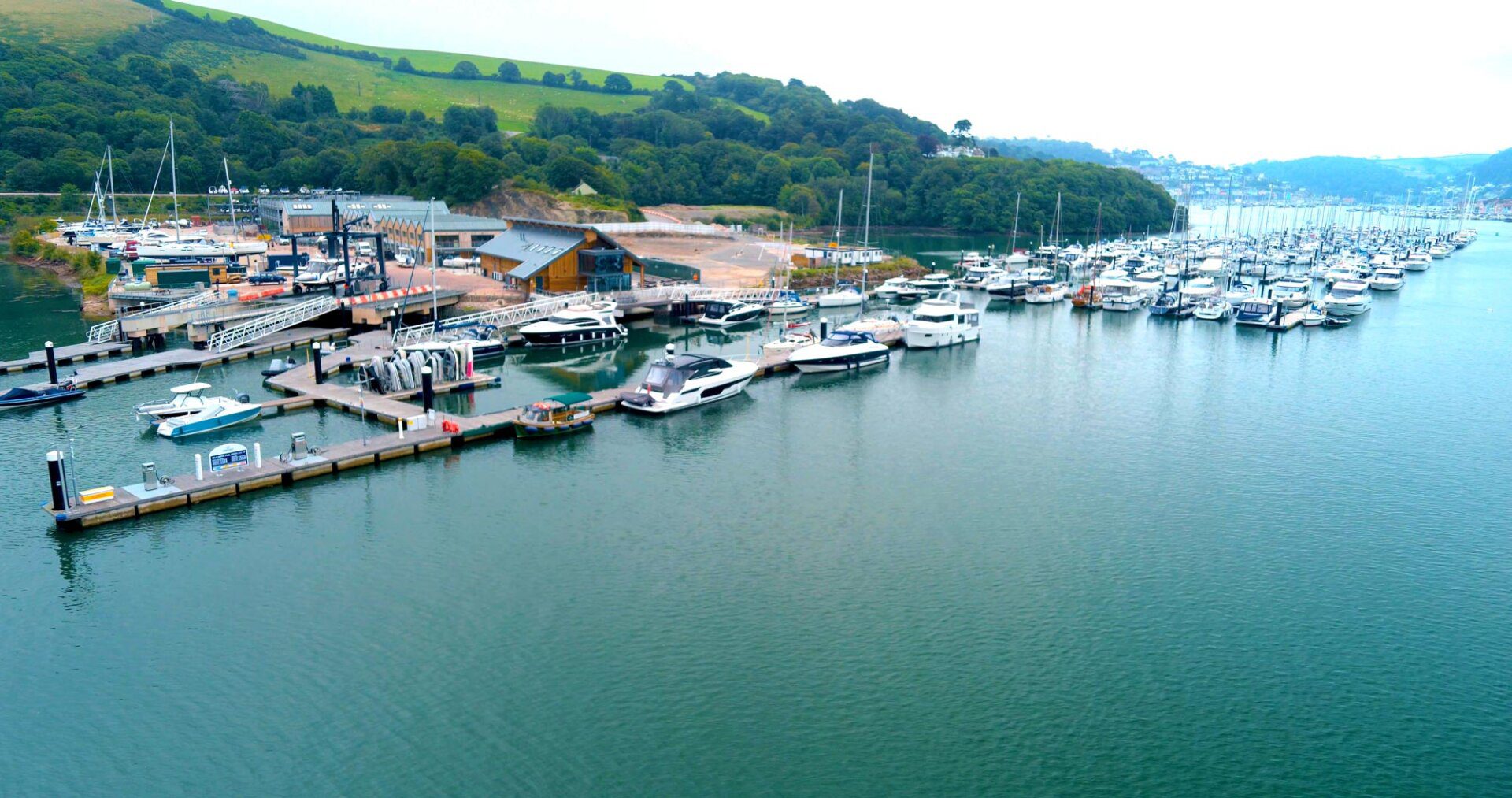 NOSS ON DART MARINA
Once the site of the former Philip & Son Shipyard, the Premier Marinas Noss on Dart Marina is undergoing a £75M regeneration project which includes a new floating marina, fuel pontoon, state-of-the-art full-service boatyard, a dry stack for small motorboats, a multi-storey car park, hotel, residential dwellings and a self-store facility. The newly developed marina also offers luxury berth-holder showers and toilets, a private berth-holder lounge and a cafe. It is a beautifully tranquil setting with superb views over the River Dart and verdant rolling countryside. The location also provides easy access to Dartmouth and the beautiful South Devon coastline.
DART ESTUARY
Dartmouth
The picturesque coastal town of Dartmouth is renowned for its pretty harbour, quaint narrow streets, and vibrant maritime heritage. Colourful cottages cling to the steep hillsides, and ferries dart back and forth to Kingswear on the opposite riverbank. For a good dose of retail therapy, browse Dartmouth's boutique shops and art galleries adorned with local goods and handmade souvenirs. Then indulge in a top-notch foodie scene. Start the day with brunch at the legendary Alf Resco Café. And book a table at Rockfish for posh fish and chips in the evening. Keep the kids entertained with a spot of crabbing, an activity that has become a popular pastime here. Or take a scenic walk up to Dartmouth Castle and enjoy cream teas overlooking the stunning harbour entrance.
Kingswear
The intermittent whistle of the Kingswear steam train will take you back to a bygone era. Puffs of white smoke trail majestically along the river's edge, winding along the scenic route to Paignton. Buy tickets at the charming old station and enjoy a day exploring the Devonshire countryside. Darthaven Marina, home to Ancasta Dartmouth, offers 270 berths, excellent onshore facilities, a full-service boatyard, and an onsite chandlery. The Royal Dart Yacht Club is located here, too. Head there on a sunny afternoon to enjoy chilled Pimms on the riverside terrace while watching the hustle and bustle of the river.
Dittisham
The next village upriver from Dartmouth, Dittisham is a great place to moor up, take the tender ashore and relax for the afternoon. Anchorstone Cafe is popular for its local produce and fantastic seafood. And if you have littluns with you, the public pontoon is a crabbing hotspot!
Stoke Gabriel
If you continue further upriver past Dittisham, you'll reach Stoke Gabriel, another beautiful creek surrounded by lush countryside. Take a walk along the shoreline to Duncannon at low tide. Or bring your paddleboards to explore the tranquil estuary. Book a table at The River Shack for delicious riverside dining and wood-fired pizza.
Totnes
The busy medieval town of Totnes is at the top of the navigable River Dart. Independent shops and cafes offer plenty of interesting trinkets and homemade wares in this bustling hub. Enjoy views over the town from the castle, or relax with lunch, wine tasting and a walk through the vineyards at the award-winning Sandridge Barton winery.
Near to Noss on Dart
Salcombe
A very picturesque harbour steeped in history, Salcombe is approximately 15 nautical miles from Noss on Dart and forms the entrance to the Kingsbridge Estuary. Salcombe is a beautiful playground for sailing yachts, powerboats and ribs, with many anchorages and creeks to explore. On shore, you'll find a charming high street with artisan shops and well-loved nautical brands. Plus, don't miss the Salcombe Dairy to savour locally made frozen treats and take a coastal walk to enjoy far-reaching sea views.
Torbay
Sail northeast from Dartmouth round the spectacular cliffs at Berry Head and into Torbay, the English Riviera. Brixham, a busy fishing town, is positioned in the south of the bay. The 485 berth marina is a short walk from the harbour with state of the art fish market, and full-size replica of the Golden Hind, the ship that took Sir Francis Drake around the world. To the north is Torquay with wonderful harbourside bars and restaurants all within easy reach of the 440 berth marina.
Ancasta Noss on Dart
Ancasta Noss on Dart offers full brokerage, new boat sales, extensive aftercare services and help with local berthing. Whether you want to buy or sell a boat, we have extensive local knowledge and a deep understanding of the industry.
Experienced and Knowledgeable
Ancasta Noss on Dart has a wealth of yacht sales know-how and plenty of firsthand boating experience covering a variety of vessels, both sail and power, so it is well-placed to help buyers and vendors through the sales process.
Ancasta Worldwide Network
Listing your boat with Ancasta Noss on Dart gives you access to active buyers across Ancasta's entire international brokerage network, including 24 brokerage offices, over 45 experienced salespeople and the popular Ancasta brokerage website.
Commissioning & After Sales
Ancasta Noss on Dart can organise the commissioning of your new boat and take delivery of brokerage vessels. With a worldwide network of contacts, we'll make sure you get out on the water as soon as possible, and our comprehensive parts service can assist you in finding replacement boat parts, wherever in the world you happen to be.
Available 7 Days a Week
Ancasta Noss on Dart is available Monday to Friday, 9-5 pm, 10-4 pm Saturday and Sunday. So, if you're looking for your next boat or are thinking of selling a yacht, please get in touch to discuss your requirements.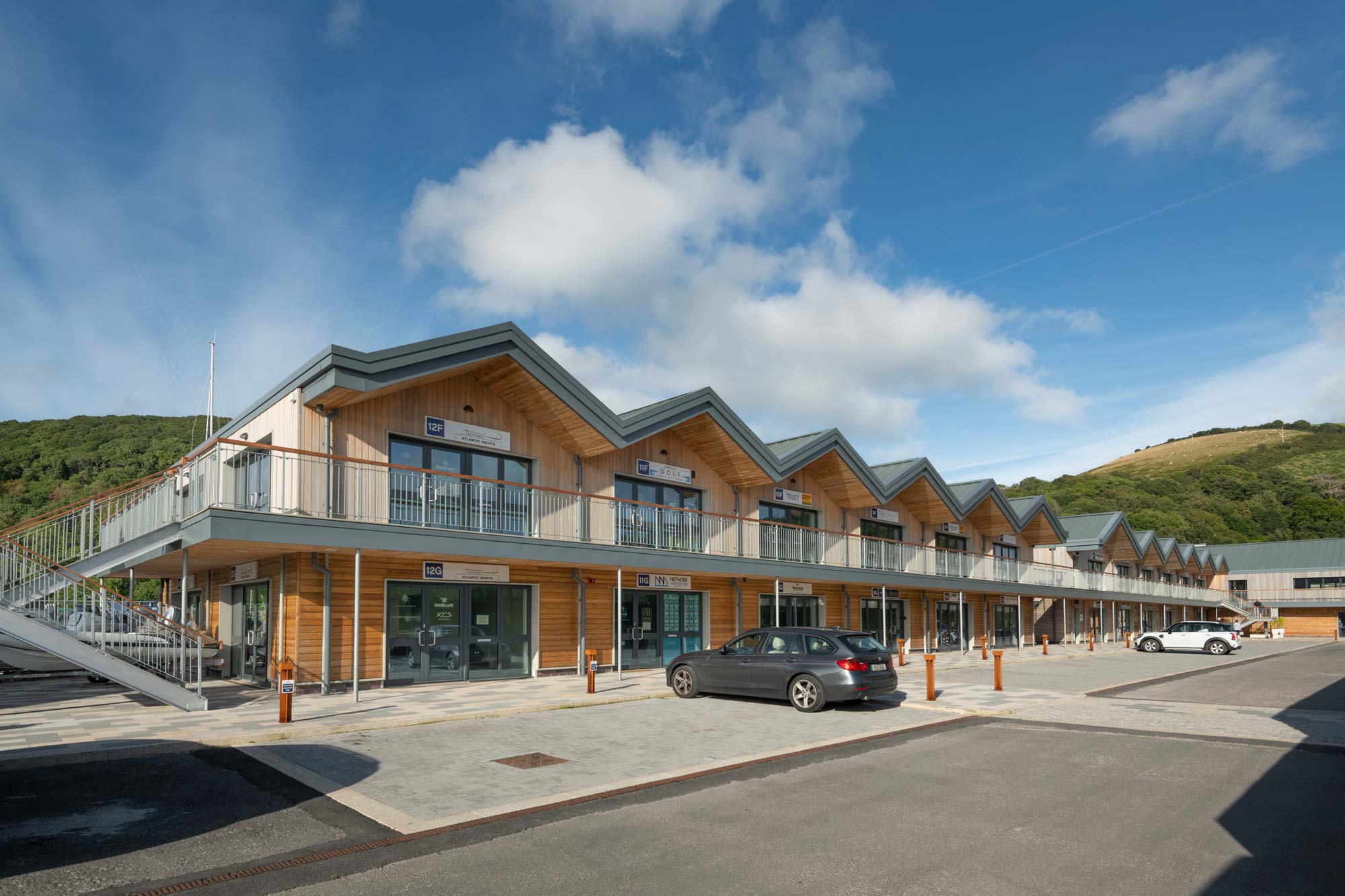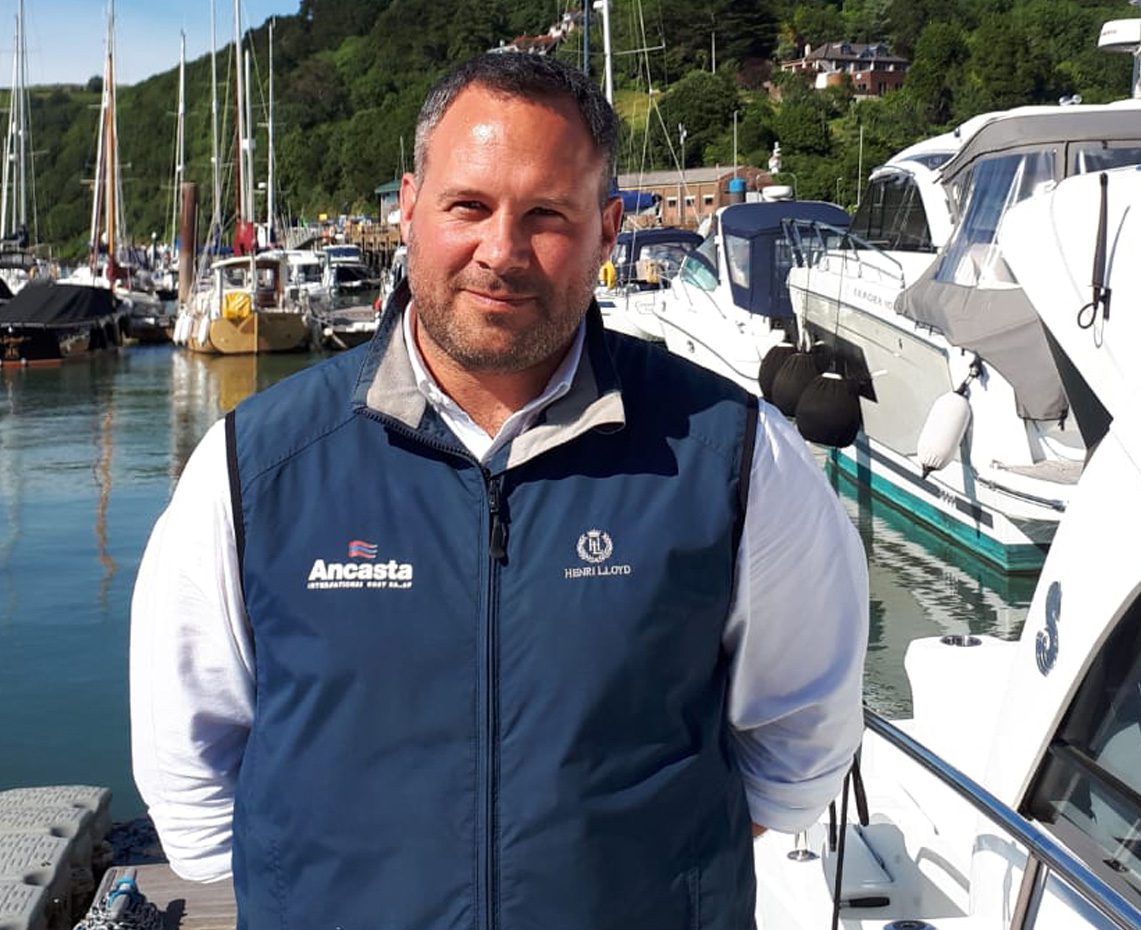 Nick Bishop
Nick has been a keen watersports enthusiast all his life, always looking for excuses to be around water and trying out all manner of water based activities. Studying for a maritime degree in Southampton led him to Hamble, where he worked in the yachting industry for the best part of a decade developing his sailing and powerboating skills. Originally moving to Devon to work as a teacher he eventually found the draw of the marine world too strong and settled on yacht sales as a great way to follow his passion. Although specialising in Beneteau Yachts, no matter what sort of boat you desire; sail or power, new or used, Nick is happy to discuss them and will be happy to advise upon the best vessel suited to your needs.
Lewis Horne
Lewis has been around powerboats from a very young age, having been fortunate enough to live by the sea in South Devon his entire life. For 6 years, Lewis worked as a RNLI Lifeguard in the South Hams working closely with other agencies completing numerous rescues and other hazardous events. Having also completed a degree in Ocean Science, Lewis has always wanted to pursue a career within the marine industry, and with his commitment to helping others, becoming a broker for Ancasta was the perfect next step. His experience upon the water leaves him in a great position to assist in the sale or purchase of new or used sail and powerboats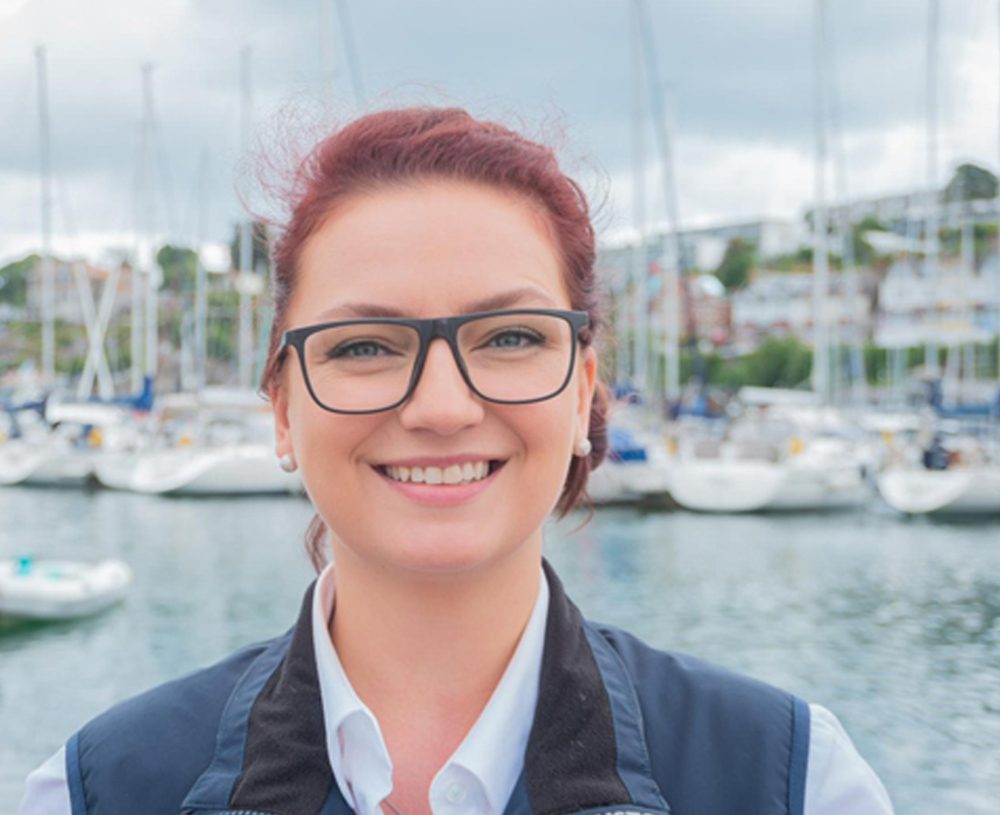 Jennifer MacDonald
Jennifer grew up in the wild and remote Outer Hebrides of Scotland before setting off for the warmer climes of the Mediterranean. Here, she worked on Swan 60s and super yachts, gaining over 15 years of experience on prestigious vessels, including Feadship, Alloy, Trinity, and Royal Huisman yachts. Jennifer also has impressive ocean-going experience completing eleven Atlantic crossings and two round-the-world trips! More recently, Jennifer decided to return to the UK, where she begins a new adventure with Ancasta working at our new office in Noss, and she looks forward to assisting you with all your boating needs.