Fort Lauderdale International Boat Show
25-29 October 2023
Join Ancasta at Fort Lauderdale International Boat Show (FLIBS), the largest in-water boat show in the world, 25-29 October 2023.
This premium boating event offers a vast display of innovative yachts and luxury goods just a stone's throw from golden beaches in sunny Florida.
With over 1300 boats on display, this is a fantastic opportunity to see a variety of models in one place.
We will be presenting a spectacular range of motor yachts from Prestige Yachts, including the revolutionary NEW Prestige M8 as well as the M48, X70, X60, F520, F460.
Please contact our Prestige Brand Manager, Sam Room, to book your appointment at the show.
---
Prestige M8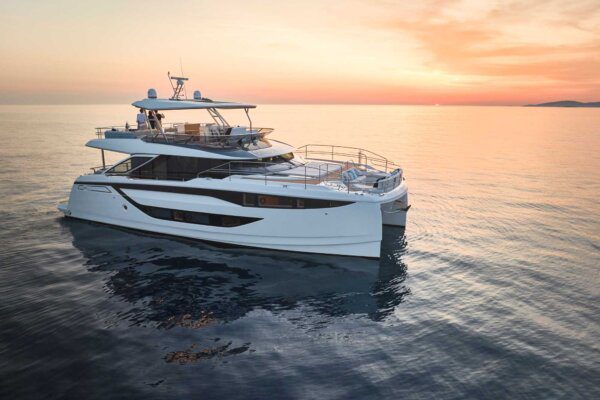 The M8 is the new Flagship for the Prestige M-Line.
Discover new horizons, get closer to nature, and reconnect with yourself and others in a spacious, refined, bright environment: this is the Art de Vivre offered by the new M8.
Designed and constructed on the Adriatic Coast, in Monfalcone, Italy, the Prestige M8 is a 65-foot multihull yacht offering the space and comfort equivalent to that generally found aboard 85-foot monohulls.
Between the exterior deck, open to the sea, and the refined interior saloons, bathed in light, guests are seamlessly connected with nature.
Everything onboard, including the hull layout, interior design and an engine with reduced fuel consumption, has been designed for calm, peaceful cruises and moments of pure harmony.
Prestige Yachts on display: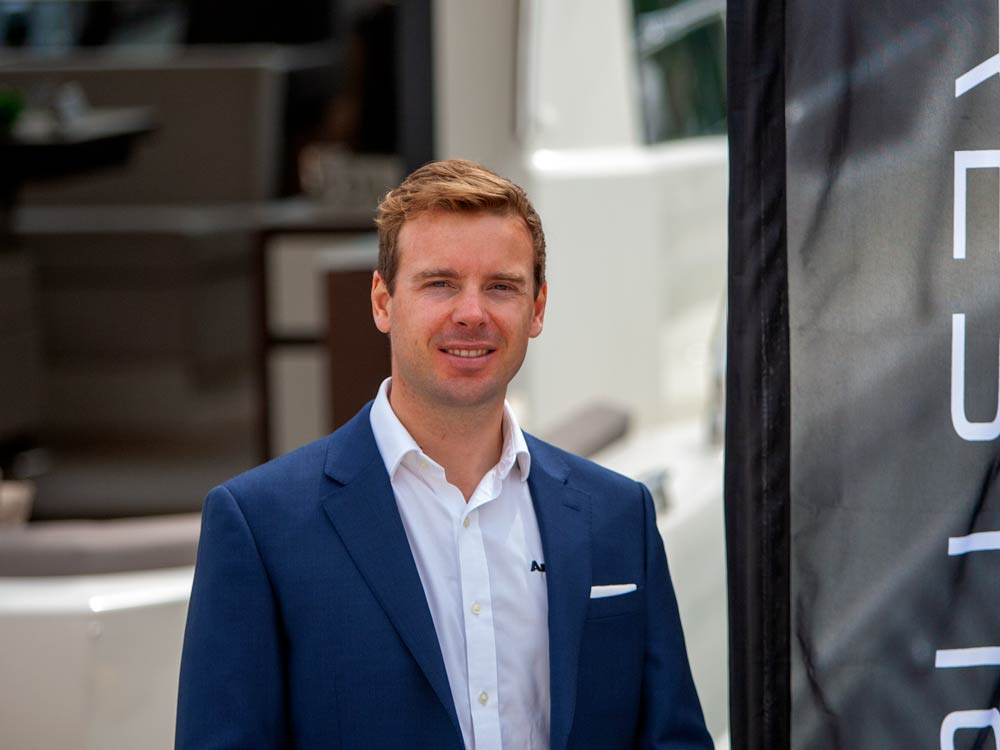 For more information, contact: Sam Room
Prestige Brand Manager
Sam has spent a lifetime on the water from dinghies at a young age through to yacht racing whilst at Edinburgh University. Prior to joining Ancasta, Sam worked as deck crew onboard a super yacht travelling all over the Mediterranean, Caribbean and the Bahamas racking up three transatlantic crossings.
For the past few years, Sam has been managing the busy brokerage office in Port Solent as well as being a key member of the Prestige Yachts sales team.
As a qualified yacht master, keen kitesurfer and windsurfer, he is at home by the coast and in his role as Prestige Brand Manager, would be delighted to help you to explore the extensive Prestige Motor Yacht range.
+44 (0)2380 450 000
[email protected]