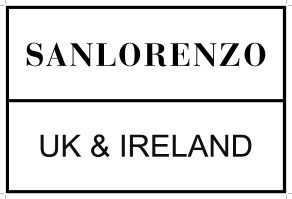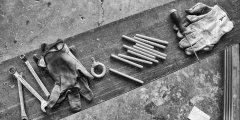 Senior Aftersales Technician (Sanlorenzo & Bluegame)
Role: Senior Aftersales Technician (Sanlorenzo & Bluegame)
Reporting to: Technical Aftersales Manger
The UK representative for this world leading luxury yacht brand is looking for a highly skilled
technician/engineer to join their growing team. The role will involve international travel, providing
aftersales care for beautifully customised motor yachts up to 40m.
Responsibilities will include but will not be limited to the following:
• To fault find and satisfactorily resolve all warranty issues for our Sanlorenzo and Bluegame
ranges, working closely with the Aftersales Manger and other stakeholders.
• Provide guidance for technical and operational queries, maintaining a positive customer
relationship in all communication.
• Travel within the UK and Overseas, sometimes at short notice, providing the highest level of
technical support to owners and captains and coordinating local contractors where necessary.
• Providing an emergency out of hours telephone service when required.
• Preparing detailed service reports including photographic documentation when required.
• Work closely with the appointed Surveyor and Aftersales Manager to ensure any points raised
during the Build Survey are resolved prior to handover.
• Attending all factory Captain and Crew training courses in Italy, being present during the final
stages of factory commissioning and sea trials so familiar with every boat.
• Accompany the Sales and Aftersales Managers during the Handover process when required,
ensuring the highest level of customer service in accordance with the company's guidelines.
• To set the highest standards with regards to work ethics, quality of the finished boat and
interpersonal skills with colleagues and clients alike.
• Any other duties which may be required by AYS including technical support and repairs to other
brands to enable the smooth running of the business.
Person specification:
Essential
o Recent and relevant working knowledge within the luxury yacht sector a prerequisite of the
role.
o Engineering qualification AEC2 as a minimum, with preferred Y4 & above with a strong bias
on system integration, electrical and engineering and a good understanding of digital
switching.
o Excellent communication and interpersonal skills – discretion, courteousness, and friendly
behaviour is a must.
o Goal-orientated with a willingness to learn new systems and skills.
o Holder of a current UK passport and UK driver's license is essential.
Desirable:
o The ability to carry out minor boatbuilding and GRP repairs to a high standard.
o RYA Yachtmaster Power Offshore or equivalent.
o Languages, particularly Italian and French.
Package and Benefits include:
• Overnight Allowance and pay
• Company Pension
• Death in Service Benefit
• Company bonus scheme
Interested individuals should submit their CV and covering letter to [email protected] before
the closing date of 20 January 2023.